The 2022 NTT IndyCar Series is set to begin on Sunday in Florida with the Firestone Grand Prix of St. Petersburg. Scott McLaughlin, Will Power, and Colton Herta headlined qualifying with the fastest cars on Saturday, but this race should not be on your mind just yet as a bettor.
Before you bet on the Firestone Grand Prix of St. Petersburg, you should lock in your future wager for the outright winner of the 2022 NTT IndyCar Series.
Here are some of my best bets for this season. All odds are courtesy of PointsBet Sportsbook.
Colton Herta +300
Colton Herta is poised for a huge season, which is evident in the betting markets. The 21-year-old is the favorite to win the series on PointsBet. Herta has run in 48 races over four years and collected six wins, nine podiums, and seven poles.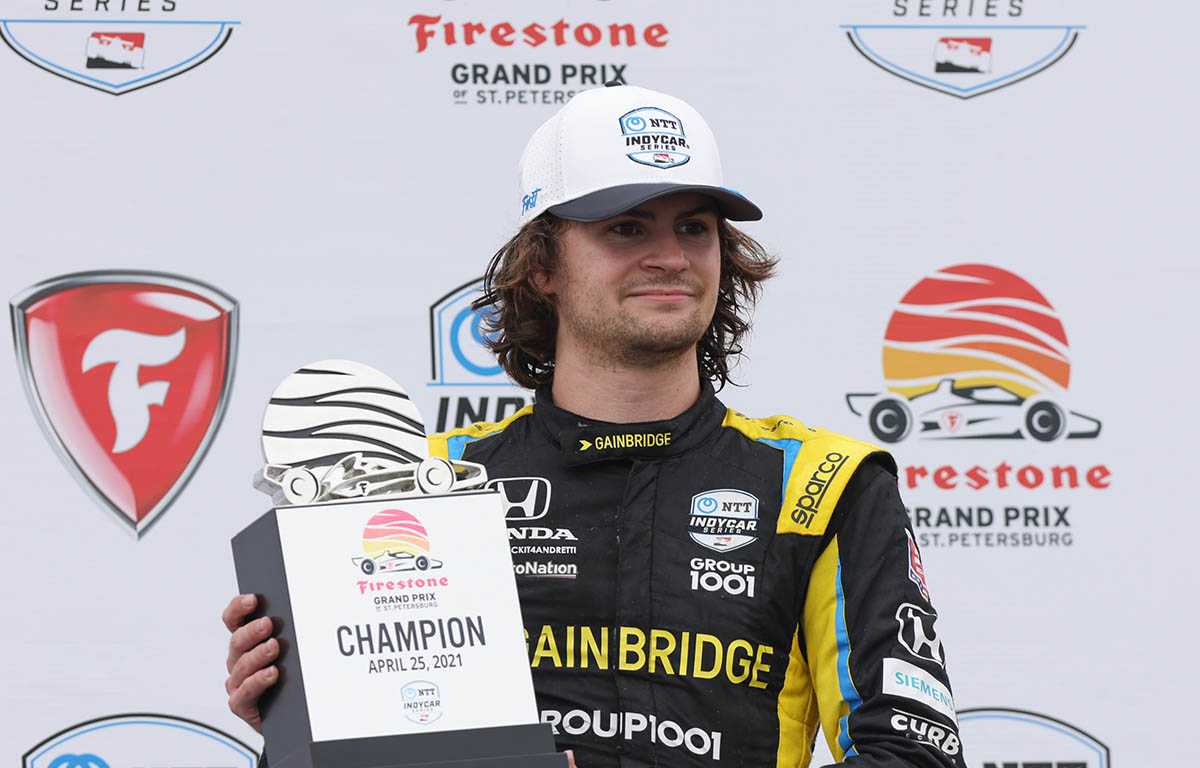 The concern for Herta is his aggressiveness. His risky driving style has paid off multiple times in his young career, but it has also caused him to not score points because of late race wrecks. This was evident in the 2021 Music City Grand Prix when Herta clearly had the best car throughout the weekend but pushed too hard late in the event and crashed.
He would have been on the podium by staying conservative, but he went for the win, and it backfired. When betting on an outright winner in the future markets, you want to put your money on someone who consistently finishes races. This is why drivers like Scott Dixon have been so successful in winning series championships over the years.
Herta is too talented of a driver not to bet in 2022. I believe he will adopt a slightly more conservative style this season, which could help him finish more races and hoist the series trophy at the end of the year.
Alex Palou +500
It's very hard to win back-to-back series championships, but Alex Palou possesses the talent to make this happen. Palou won his first title in 2021, edging Josef Newgarden and Pato O'Ward in the points standings in the season's final race.
Palou is an aggressive driver, but he also finishes races. His first win in the No. 10 Chip Ganassi NTT Data Honda came in Alabama last season, and he did not look back, scoring three wins on the year.
O'Ward, along with Herta, were the only two drivers to earn three wins. Palou separated himself with his ten top-five finishes, which led the series.
Josef Newgarden +500
Barring a few unlucky moments, Josef Newgarden would have hoisted the series cup for the third time in 2021. Newgarden always had a strong car for Team Penske, but he could not put it all together at the end of races.
Newgarden's car lost steam at the end of races multiple times. The two-time NTT IndyCar Series champion finishing in second showed how good he drove throughout the year with all his car malfunctions.
Newgarden was consistent throughout the year, and it resulted in two wins, four poles, and eight top-five finishes. Newgarden has proven he can win, and he is the centerpiece of Team Penske.
He is a hard driver to not include on my best bets list. Look for Newgarden to have another terrific year in the No. 2 HITACHI Chevrolet.
Romain Grosjean +700
Romain Grosjean has yet to earn his first win in the NTT IndyCar Series, but this will change in 2022. Grosjean stole the hearts of IndyCar fans throughout 2021 because of his notoriety in the Netflix series, Drive to Survive.
Grosjean transitioned to IndyCar last season, running only the road courses for Dale Coyne Racing. In 2022, he will drive the No. 28 car for Andretti Autosport, teaming up with Colton Herta.
These two should be one of the most dominant duos in the sport. Grosjean has the skillset to win every road race with his Formula 1 background. The combination of Grosjean being in Andretti equipment and racing the ovals in 2022 makes him a threat for the series championship.
---
Join our Discord
to leave a question or comment regarding this article. We have sports fans talking betting all day — every day! JOIN THE DISCORD NOW AND QUALIFY FOR PRIZES & BETTING SWAG!
---