Scott Dixon is the best driver in IndyCar currently, but the young guns of IndyCar are beginning to take over the sport. Second-generation star Colton Herta headlines this group. Colton, the son of Bryan Herta, will start second on Sunday.
Most people believe that the 105th running of the Indianapolis 500 is Scott Dixon's race to lose. However, Colton Herta is going to deliver on Sunday and claim his first Borg-Warner Trophy.
Colton Herta: In His Blood
Colton Herta began his racing his serious racing career at the age of ten. He won the first of two SKUSA karting titles and was also named a TAG Cadet champion in 2010 and 2011. He dominated the karting circuit, and he was labeled as a future IndyCar champion from a very early age.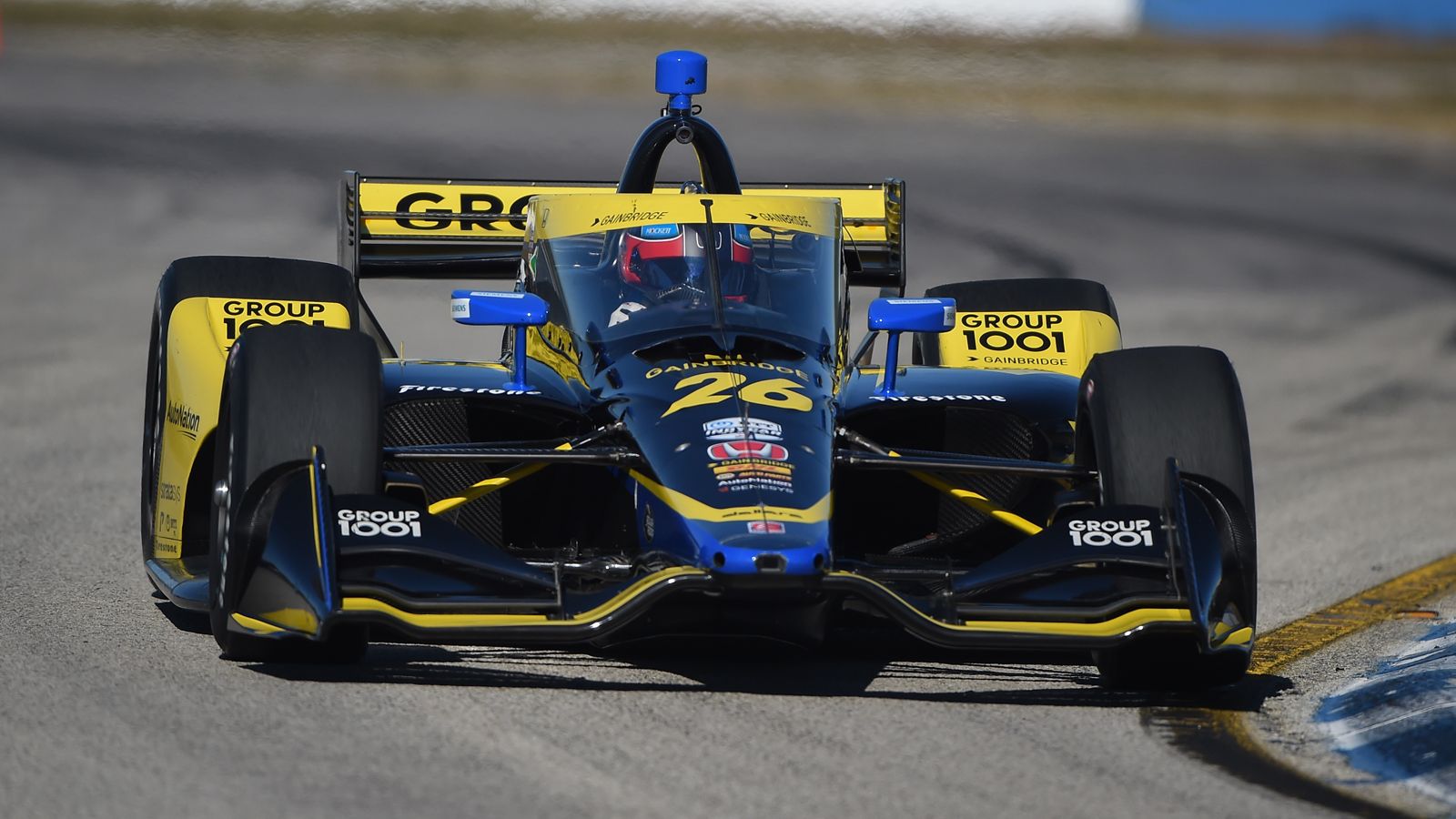 Bryan Herta, Colton's father, never pushed his son to the sport. Instead, the young Herta gravitated towards racing and following in his father's footsteps. Bryan made 58 starts from 2003-2006 and claimed two wins with three poles.
After 2006, Herta transitioned into a different role in IndyCar as a coach and team owner of Bryan Herta Autosport. Twelve years later, Colton would officially step into his father's shoes as a driver in the NTT IndyCar Series, making his debut in 2018.
Colton Herta: Knows How to Win
Colton Herta has never won the Greatest Spectacle in Racing, but he has only made two starts in the Indianapolis 500. In 2020, Herta earned a top-ten finish in the 104th running of the Indy 500 after a poor debut in 2019.
It takes time to learn how to win on the oval, and Herta has three years of experience. Outside of the Indianapolis Motor Speedway, Herta has been very successful. When his age is factored into the equation, Colton Herta has been exceptional.
Herta has five total poles, and four career wins in the NTT IndyCar Series. His first win came at the age of 18 when he was victorious in the 2019 Circuit of the Americas. He was also the youngest pole winner in the sport's history at 19, starting first in the 2019 Road America.
The Andretti Autosport driver has been very successful in the sport, and the winning is not going to stop for the young buck.
Herta is fearless, and that is what it takes to win in the Indianapolis 500. Herta is willing to do whatever it takes to win, and that has been evident in qualifying and his past three Indy 500 races.
Drivers come face-to-face with their mortality in the Greatest Spectacle in Racing. The winners push this to the side and make the necessary moves to get the job done. Herta is willing to make the risky moves that may cause him to wreck, but these are required to become an Indianapolis 500 champion.
Colton Herta: Focused on Glory
Herta was very close to claiming the pole in the 2021 Indianapolis 500. He was edged by Scott Dixon, who had a winning speed of 231.685. Herta's four laps were run at 231.655 mph, narrowly missing the pole.
He had the lead until Dixon took the final attempt of the Fast Nine Shootout. The driver knows he is inexperienced, but he has never stopped learning. The 21-year-old is a student of the game, which will carry him to glory on Sunday.
"Every time you come here, you are learning and have more knowledge than last year. I learned a lot since my rookie year, so I do feel very well prepared. I have a lot of confidence in everything I've done through my nine years of racing."
Do not be surprised if Colton Herta is standing in Victory Lane on Sunday chugging a bottle of milk as the Indianapolis 500 champion.
Tanner Kern is a writer for Knup Sports and the Sports 2.0 Network. He is the host of Between the Lines, the official show of Baseball Spotlight, and the main contributor for the website. Connect with Tanner on IG @tannerkern and Twitter @tannerkern_.
---
Join our Discord
to leave a question or comment regarding this article. We have sports fans talking betting all day — every day! JOIN THE DISCORD NOW AND QUALIFY FOR PRIZES & BETTING SWAG!
---