In the course of a 30 second TikTok, I became one of the biggest Gonzaga haters on the internet. You can check out the TikTok below, but here's the narrative if you are too busy.
Gonzaga had not covered a single spread in the first two games of the NCAA Tournament. They were ten-point favorites in their second round game against Memphis, and they only won by four points.
Bookmakers still listed Gonzaga as 9.5 point favorites against Arkansas. This line drifted up to 10.5 at one point, which I believed was ridiculous. The Bulldogs should not have been ten points better than the Razorbacks in a Sweet 16 game. I trashed the West Coast Conference, and I said there is a reason Gonzaga does not have a National Championship to their name…
Arkansas not only covered the spread but led at the half and won the game outright. I took a lot of crap before the game for saying Gonzaga is not a good basketball team, but I stand by the statement.
Obviously, the Bulldogs have a good record. They have talented players, and they win tournament games. However, I could not stand to see how much people were in love with Gonzaga throughout the tournament.
This team looked weak in the first two games, and they were still listed as a double-digit favorite against a 20-14-1 team ATS. That's ridiculous, and it needs to stop in the coming years because Gonzaga cannot win the big game.
How many times can you be a one seed and not take home the top prize?
Gonzaga has been to the NCAA Tournament every year since 1999, or 23 consecutive seasons. That's very impressive, but they have not won a single National Championship. They have been to the big game twice and lost on both occasions.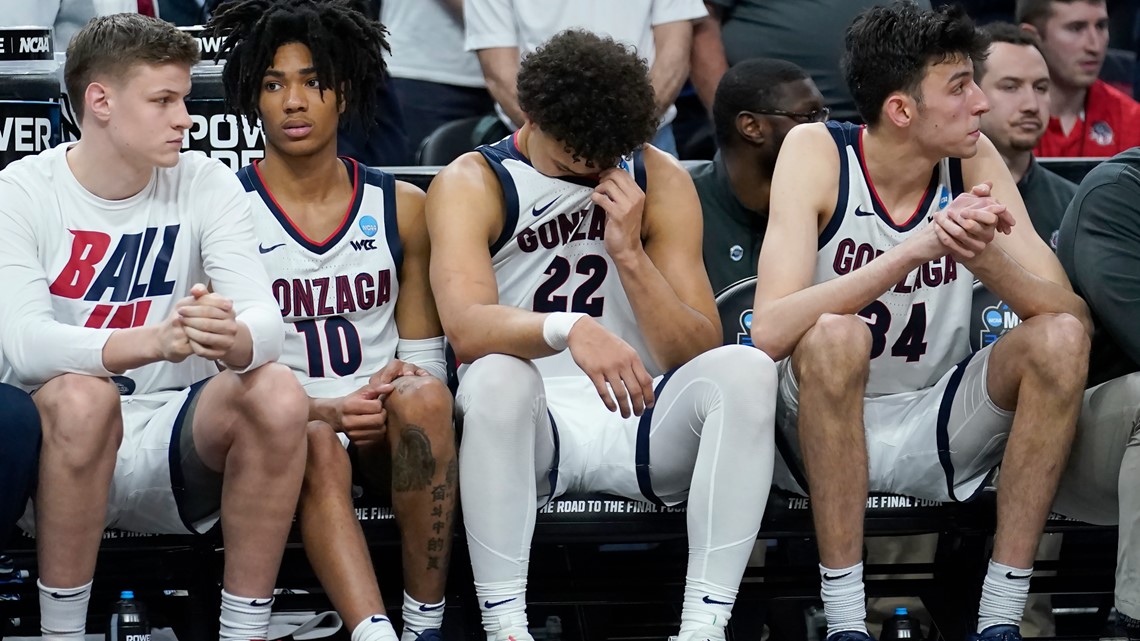 They have been to the Sweet 16 on 12 separate occasions and the Elite 8 five times, but they do not have a meaningful ring. Everyone still defends Gonzaga, but let me ask you a question…
Would Tom Brady be the greatest quarterback of all time without a Super Bowl ring?
Would Michael Jordan be the best basketball player of all time without his championships?
Would Shawn White be the best snowboarder of all time without Olympic gold?
The list goes on and on, but the bottom line is that Gonzaga has repeatedly not been able to seal the deal. I measure greatness in championships, and for 23 years, it has been a great bet to go against the Bulldogs on the biggest stage.