The second round of the NCAA Tournament is here, and the lines are very juicy. Thus far, I am 13-10 on my March Madness bets. Let's get into my best wagers for March 19!
UNC +5.5 vs Baylor
The Baylor Bears have been playing very well, but I think they will be in a battle on Saturday with the Tar Heels. North Carolina has been one of the hottest teams in the NCAA, and they will not roll over without a fight.
The team is 25-9 on the season compared to Baylor at 27-6. The Tar Heels took down Duke in the final game of the regular season and have seemed to have a different mindset on the court since this contest. UNC is 5-1 ATS in their past six games, so I am taking the 5.5 points on Saturday.
Creighton +11.5 vs Kansas
I think it's disrespectful Vegas has listed Creighton as an 11.5-point underdog to Kansas. The Jayhawks are a very good team, but they are just 18-17 ATS. The majority of the money is coming in on the Bluejays, and for good reason.
Creighton is not an easy team to beat, and I cannot imagine they are going to lose by 12 points. That would require them to give up, and this is not the Bluejays DNA. Creighton is 5-1 ATS in their past six games.
Michigan vs Tennessee -6
I was high on Michigan in the first round, and they delivered. However, I cannot say the same heading into day three of the tournament. Michigan is 14-18 ATS, and they will take on the Volunteers who are 21-13 ATS.
The majority of the money is coming in on the Wolverines, but I am fading the public and hammering the Volunteers. Tennessee is 6-2 ATS in their past eight when playing as a favorite.
Richmond vs Providence -2.5
Richmond upset Iowa in the first round of the NCAA Tournament, but I think their luck will run out against Providence. I do not think the Friars are the best team in the big dance, but they should take care of business on Saturday with such a small spread.
Providence is 4-2 ATS in their past six games, and I do think they cover against Richmond. I am not ready to call the Spiders a Cinderella team just yet.
St. Mary's +3 vs UCLA
St. Mary's dominated Indiana in the first round of the tournament. I bet Indiana +2, so I definitely paid for this wager. St. Mary's is making me bet them today because of how strong they played in the first round.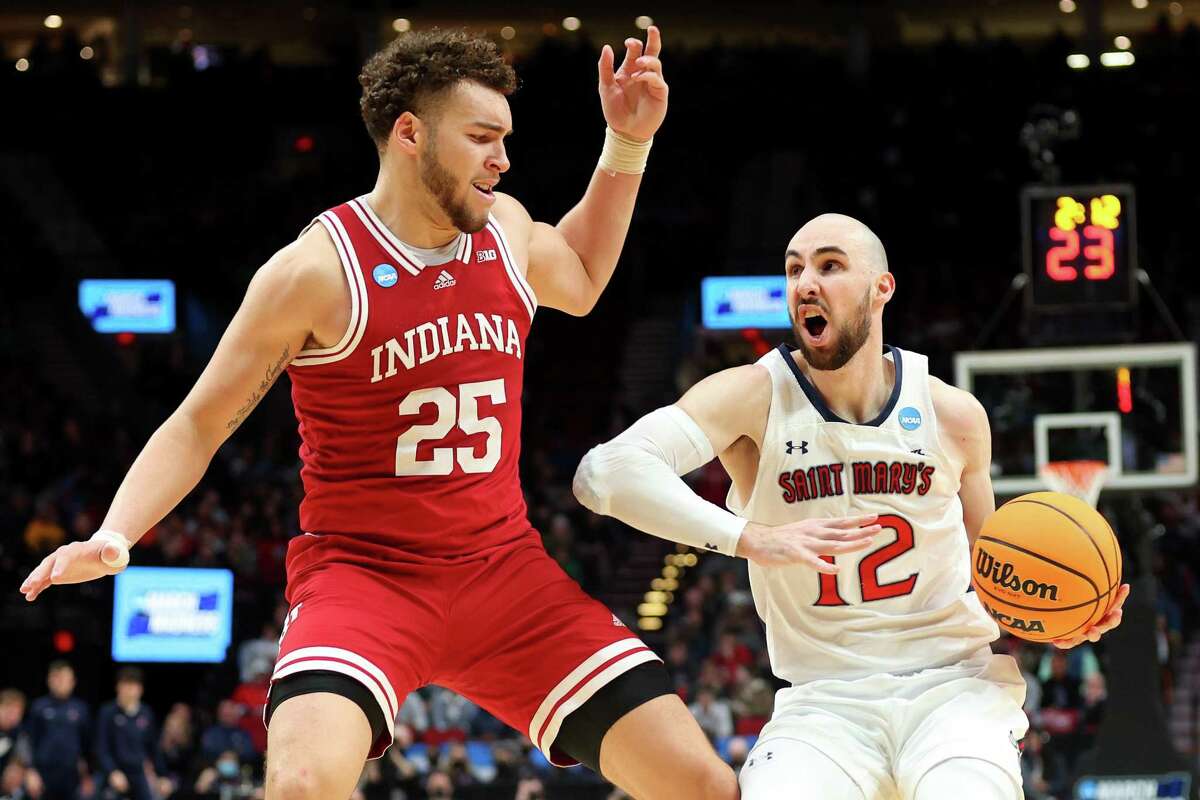 UCLA did not have a good showing, surviving against Akron. I think the Gaels catch them off guard on Saturday and dance to the Sweet 16.
Saint Peter's +8.5 vs Murray State
Murray State is a very good basketball team, but they play a mid-major schedule. They are competing against St. Peter's on Saturday, who is coming off an upset over Kentucky. The Peacocks are rolling, and they are 8.5-point dogs against the Racers.
I think this spread is too good to pass up, considering the Peacocks are on top of the world.
New Mexico State +6.5 vs Arkansas
New Mexico State was given 6.5 points against UConn in the first round, and they pulled off the upset. Arkansas has been very good ATS this season with a 20-13-1 record, but I think they are on upset alert against the Aggies.
Arkansas failed to cover against Vermont, which was embarrassing. If they escape this contest, I think it's by under six points. New Mexico is 4-1 ATS in their past five games.
Memphis +10 vs Gonzaga
Memphis being ten-point underdogs to Gonzaga is the most disrespectful spread of the tournament thus far. I have no clue why everyone loves Gonzaga, but this team was never worthy of a one-seed.
The Bulldogs are 27-3 on the season, but just 15-14-1 ATS. They have a lot of close games, and I expect this to be the case against the Tigers. Memphis is 7-1 SU in their past eight games and 6-2 SU in their last eight against Gonzaga. The Tigers will be ready to play on Saturday.