UConn football took the field for the final time in 2021 on Saturday against the University of Houston. The Huskies were defeated 45-17 by the Cougars on a chilly day in East Hartford, finishing the 2021 campaign with a 1-11 record.
However, as bettors, we do not care about the team that wins the game. We care about the team who covers the spread.
UConn football's line on Saturday was +32.5, and if you passed third-grade math, you know the Huskies covered the spread. This moved the team's record to 6-6 against the spread in 2021, earning them a bid to the coveted Sports Bettors of America Spread Bowl.
In all seriousness, the UConn football program is in awful shape, but they found a way to be lucrative for bettors this season despite a horrendous overall record.
New head coach Jim Mora Jr. has his work cut out for him in Storrs. Nevertheless, the one thing he does not have to focus on is building a program that covers. The Huskies were average in this category, even though their only win came over Yale, who went 5-5 in the FCS.
Never Any Doubt
UConn football entered Rentschler Field on Saturday needing one win to become Spread Bowl eligible, and the first half was fairly calm for bettors who wagered the Huskies. Houston scored on the first possession and never trailed, but UConn hung tough throughout the first quarter.
UConn blew multiple red-zone chances, but this has been a staple of the program throughout 2021. They may be good against large spreads, but we cannot forget this team only beat Yale.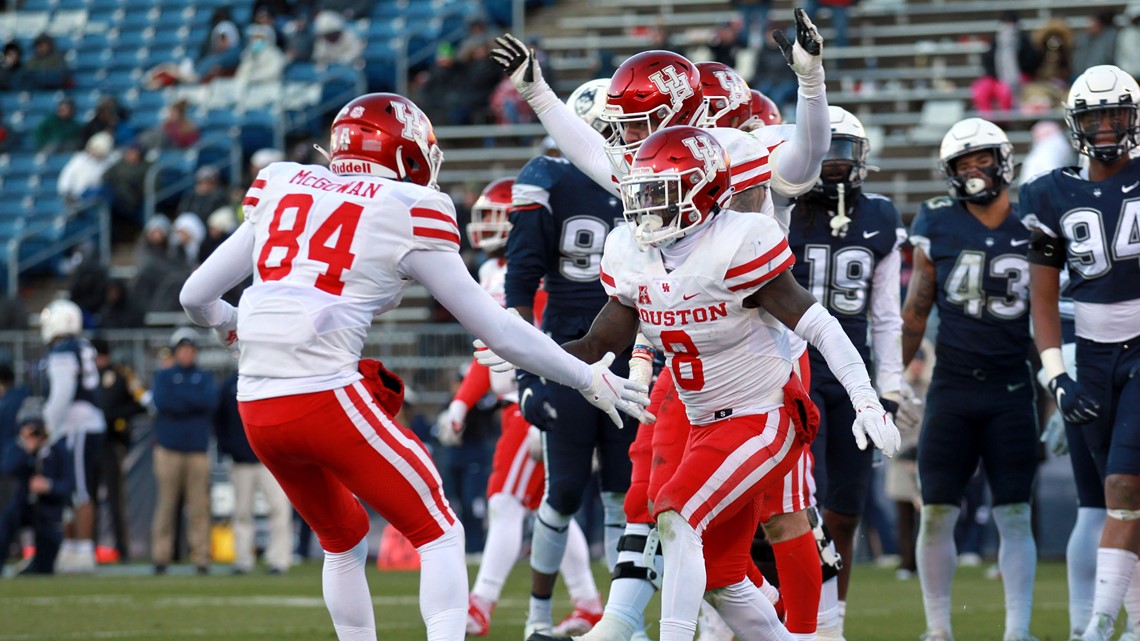 The Huskies scored their lone offensive touchdown of the game in the second quarter. Steven Krajewski found Kevens Clercius down UConn's sideline into the Dawg Pound endzone (Where three students were present).
The fans in my section started high-fiving while screaming, "We are covering the spread!" This is what UConn football fans have resorted to after years of losing. They are just happy to cover the spread.
In the second half, UConn's competitiveness started to fade, and the Cougars began to feast. The cover did not look promising heading into the fourth quarter. Houston needed one more score to solidify a cover as favorites.
Although, luckily head coaches do not get any bonuses for beating the spread because Dana Holgorsen decided to put in his backup quarterback, Ike Ogbogu. Ogbogu's limited reps in practice showed as he completed his first pass to UConn.
Huskies' defensive back Malik Dixon picked off the pass and returned it for six. This made the score 38-17 with just over 11 minutes remaining. Luckily, Holgorsen took his foot off the gas and did not put his starters back in the contest.
As the final seconds ticked away, the Huskies moved to 6-6 ATS and received their Sports Bettors of America Spread Bowl bid with their sixth cover of the year.
The Future of UConn Football is…
If you are wondering if the future of UConn football is bright, I honestly have no clue. Jim Mora seems like a good hire, and there is always excitement for a new staff, but his age is a concern.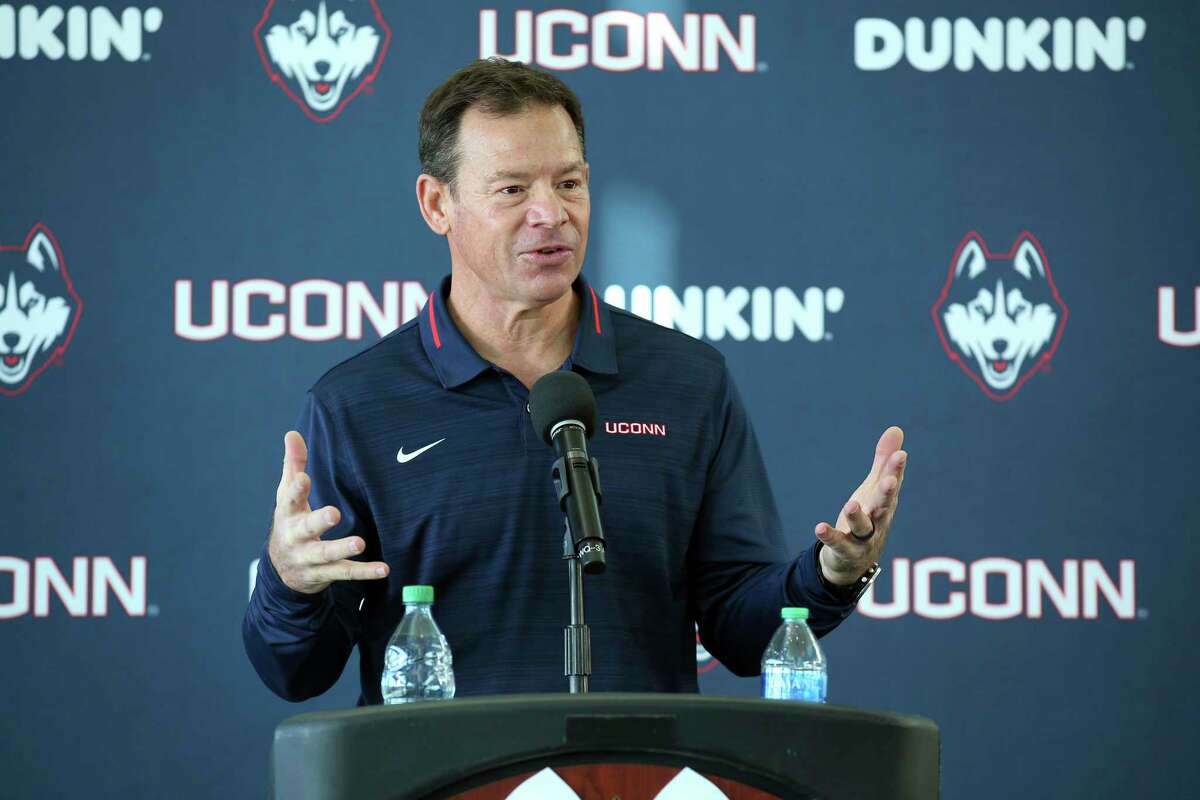 Mora is 60 years old, and this is not a one-year project. UConn football is so far gone that this could take five years of hard work and improvement. Mora has not coached in a few years, so it's too early to tell if he has the stamina to build a new culture.
Mora's track record speaks for itself, but his age is my biggest concern. However, for bettors, he does not have to do much to in terms of covering the spread. If he could win a few more games ATS, we will be stealing money from the books thanks to UConn football.