Category:
College Lacrosse
As the PLL season ends, eyes shoot forwards to the NCAA Men's Lacrosse season. Tommy Burch gives his preseason top 3 teams way too early but shows his reasoning on why he made his picks.
Read More
NCAA Lacrosse Betting Preview: Early into the 2020-2021 season, we have a meeting between two of the premier college lacrosse teams…
Read More
Daily Digest Email
The Only Subscription You Need!
Fill out the form below to subscribe to the Sports 2.0 Daily Digest email newsletter.
Every day our sports experts send you news, articles, picks, tips, bonuses, promotions & more.
Upcoming Events
Knup Sports works with a number of event companies in the sports betting & iGaming industry. Below are a few of the upcoming events to take note of…
Check out our sports betting calendar for a full schedule of events.
Betting Superstore
Are you wanting to buy sports betting swag, shirts, gear, apparel and more? Check out Betting Superstore — your one stop shop to everything betting!
Knup Sports is a proud media partner of SBC. Sports Betting Community is a leader in iGaming industry news, media and events. They are well known for hosting the "Betting on Sports" series of events across the world.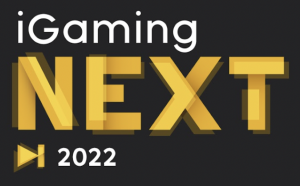 Knup Sports is a supporter and media partner of iGamingNEXT. They have a mission to connect and push the iGaming industry forward through events, news & more. Make sure to attend one of their upcoming events.
Knup Sports is an official media partner of Eventus International. We will keep our event calendar up to date with their latest events and make sure to share any press releases to you.