A prominent video game publisher behind the Call of Duty League (CDL), Activision Blizzard, announced they are considering having the 2021 season of CDL played in a bubble-type environment in response to the ongoing COVID-19 pandemic.
A bubble would mean the second season the CDL would be played from a central location – similarly to what the NBA and other sports leagues have done this year and what Riot Games has planned for the upcoming League of Legends World Championship.
What is the "Bubble" Environment?
Anyone unfamiliar with how the 2019-20 NBA or NHL seasons have played out might not be familiar with the term "bubble," but the concept itself is relatively straightforward.
The NBA and NHL implemented bubble systems as a response to the COVID-19 pandemic. To combat the health and safety risks associated with travel, both leagues set up hubs for their players (the NBA set up shop at Disney World, while the NHL set up Eastern and Western Conference bubbles in Toronto and Edmonton). The bubble environment is isolated and closed to the public.
While somewhat unorthodox, the approach has proven effective in helping the NBA and NHL keep their seasons going during the COVID-19 pandemic. It's not an ideal situation for anyone involved, but bubbles were the safest and best option for returning to play.
Controversial Solution
At this point, playing in a bubble environment makes a lot of sense for the CDL. Not only would teams and players be kept safer from contracting the virus, but also it would remove any concerns about connectivity issues that occurred during the inaugural season when the teams had to play from their houses.
Connectivity gave some teams an unfair advantage due to having a better internet connection or being closer to the servers. Implementing a bubble environment would remove those issues entirely as it would see all players play from the same location with the same latency. It would, however, introduce a plethora of other problems.
Former world champion Call of Duty competitive scene icon Seth "Scump" Abner took upon himself to voice his disagreement with the proposed solution.
"A bubble? What the f*ck am I going to do about my dog, my cats? I don't want a bubble," said Scump. "Who are we, the f**king NBA – what do you mean a bubble?"
Scump has a valid point, considering the recent CDL lasted for more than seven months. Players and team members would have to relocate to a proposed location and live there for several months. Holding the CDL in a bubble would force the players to separate themselves from their friends and family, and in the case of Scump, his pets would not be welcome in the bubble.
Team Owners Contemplating Decision
At this point, a bubble environment for the 2021 CDL season is still under consideration while Activision Blizzard awaits responses from the team owners and CDL players. While there have been mixed reactions to the bubble proposal, there is another problem for which teams will need to find a solution.
Most of the current CDL players have already signed contracts for the 2021 season, most of which don't include a relocation clause. If a bubble environment is implemented, teams will have to revise and rewrite the player's contracts.
As it stands now, there are various discussions among the team owners. Some are strictly against it, but others agree with the bubble environment. The biggest talking point, however, is the proposed locations in Las Vegas and Dallas. A Dallas bubble may be considered unfair since the reigning CDL champions, Dallas Empire, already have facilities and homes in the area.
New Format, New Game, Same Teams
Activision Blizzard has yet to unveil when the 2021 CDL season will begin, and will likely refrain from doing so until the current bubble proposal is resolved. Nevertheless, the second season of CDL has been confirmed for next year, featuring the same 12 teams as last year. The teams will duke it out for the largest slice of a multi-million dollar prize pool.
Unlike the inaugural season of CDL, which was played on the Call of Duty: Modern Warfare, the 2021 season will be played on Call of Duty: Black Ops Cold War, set to be released on Friday, November 13. Besides the game title change, the 2021 CDL will also move from a 5v5 format to a 4v4.
The team size change has ushered a very exciting off-season for the Call of Duty competitive scene. Many elite-level players decided to jump ship and join rival teams, while some former world champions found themselves without a home.
Some of the most notable roster changes to date include James "Clayster" Eubanks joining New York Subliners, and Chicago Huntsmen signing Brandon "Dashy" Otell as a replacement for Alec "Arcitys" Sanderson (who left to play for Atlanta FaZe). Preston "Prestinni" Sanderson, Bradley "Frosty" Bergstrom, and Chance "Maux" Moncivaez also announced their free agency.
Keep up with all the player-related transactions that will happen during the off-season on the CDL-provided player tracker, which includes player signings, trades, releases, and retirements.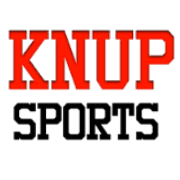 We are a team of dedicated sports fans, writers, handicappers, bettors and experts that simply love sports. Our guys bring any number of sports articles including strategy, picks, previews, industry news, opinions and more! Thanks for visiting KnupSports.com!