The two time League of Legends Championship Series (LCS) finalists FlyQuest have won their first fixture at the 2020 League of Legends World Championship this Monday, October 5, when they edged out Unicorns of Love. It marked the first international win in the organization's history and their region's first win after three days of play in China.
PowerOfEvil earns NA their first W at 2020 LoL World Championship
The FlyQuest versus Unicorns of Love was a fixture that was billed by many esports analysts as a complete coin-flip and it surely lived up to the expectations. The bout proved to be one of the scrappiest and most chaotic games so far at the tournament, albeit it did not fail to keep the esports fans on the edge of their seats as they watched two Group D underdogs vying for a crucial win.
FlyQuest and Unicorns of Love produced a true spectacle with constant fighting, solo kills and overall a very high activity over the map. Nevertheless, it was the North American representatives that rose above the chaos and after 36:38 minutes of play got the better of their Russian counterparts in most part thanks to the impressive performance of their star mid laner and former UoL player Tristan "PowerOfEvil" Schrage.
The 22-year-old German mid laner terrorized his former team with his signature Syndra pick and played a pivotal role in his team's success. PowerOfEvil death over 38% of his team's damage share (36.213 damage), which far exceeded the numbers of all other players, and almost doubled the damage dealth by UoL's mid laner Lev "Nomanz" Yakshin (18.701).
PowerOfEvil ended the game with an impressive 9/3/3 score (4.0 KDA) which brought his KDA average to 3.8 – the 10th highest out of all mid laners at the tournament. What's more, PowerOfEvil's nine kills from his bout with UoL is the second-highest kill count in a single game so far this competition only behind DRX's jungler Hong "Pyosik" Chang-hyeon who racked in 13 kills against Unicorns of Love over the weekend.
North American teams' struggle at Worlds
Despite boasting with the best facilities and the highest salaries in the world, the LCS teams have consistently struggled to perform on the international stage, which throughout the years earned the North American region a tag as the weakest out of the four "major regions". Each year the NA fans make themselves believe that "this year will be better", and while many hoped 2020 will be the year when NA LoL teams will finally prove all the doubters wrong, the current situation is anything but promising.
This year, NA sent three representatives in Shanghai, China, including Team Liquid, Team SoloMid and FlyQuest, who have all proven their worth in the domestic competition but saw far less success on the international stage. TSM and Team Liquid have both played two games so far but failed to win a single one, effectively making FlyQuest the best-performing NA team after three days of play.
To date, the furthest a NA LoL team has gone at Worlds was Cloud9's historical run to the semi-finals at the 2018 World Championship, where they lost to their European rivals Fnatic. Besides that, LCS has six quarter-finals appearances from 2012 (TSM), 2013 (Cloud9), 2014 (TSM, Cloud9), 2016 (Cloud9) and 2017 (Cloud9). Unfortunately, LCS's most successful team at Worlds failed to earn their ticket for China after they severely underperformed in the LCS Summer playoffs.
North American LoL teams fighting against the odds
Although there are still five more rounds left to be played, the current situation NA teams are in is anything but inspiring. Luckily, anything can and usually does happen at the LoL World Championship which has already introduced us to a handful of surprising results.
Team Liquid are likely the biggest disappointment at Worlds. Despite being seeded in objectively the weakest Group A, they have already lost games against Machi Esports and Suning meaning they have found themselves in an unenviable position from which they will have a hard time getting out. On a more positive note, both Machi Esports and Suning are 1-1, which gives TL a fighting chance to make it out alive.
TSM's chances to advance from Group C are – like that of Liquid – hanging by a thread. The prominent NA esports organization got seeded into Group C with Fnatic, Gen.G and LGD Gaming, who have all already proven they're playing much better League than their NA counterparts. The group, however, is still very open with Gen.G as the only team with two wins to their name, while Fnatic and LGD Gaming share the same 1-1 record.
FlyQuest, despite being the only LCS team with a win, are in the toughest position to advance, not necessarily due to their poor performances, but rather because they have found themselves in the toughest group at Worlds. With Top Esports and DRX both vying for the top spot in Group D, FlyQuest would have to produce one of the biggest upsets in the history to make it out alive.
The fourth day of League of Legends World Championship continues this Tuesday, October 6, when we will see another set of six games between some of the best LoL teams in the world. The day will begin with a meeting between Team Liquid and their cross-Atlantic rivals G2 Esports, followed by FlyQuest's clash with DRX at 18:00 local time (3:00 am PDT). The fourth round of play will conclude with a clash between TSM and LGD at 21:00 CST (6:00 am PDT).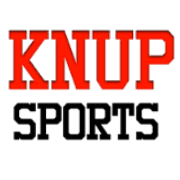 We are a team of dedicated sports fans, writers, handicappers, bettors and experts that simply love sports. Our guys bring any number of sports articles including strategy, picks, previews, industry news, opinions and more! Thanks for visiting KnupSports.com!