Memorial Day Weekend often symbolizes the informal inauguration of the summer, and many sports fans are still patiently awaiting the green light from various leagues to resume competition.
However, this past weekend gave us a glimpse of light at the end of the tunnel, as Tiger Woods and Phil Mickelson, two of golf's most idolized stars, teamed up with soon-to-be Hall of Fame quarterbacks Peyton Manning and Tom Brady to bring back some normalcy to the everyday sports fan.
Tiger and Peyton aimed to take down their counterparts in an epic 18-hole head-to-head matchup that featured monsoon-like conditions, wall-to-wall trash talk, and one epic iron shot from the GOAT himself — Brady.
It was truly impressive that the broadcast gave us a chance to hear these star athletes walk you through their afternoon on the links, as Tiger and Phil were doing their best to serve as caddies for their fellow amateur teammates.
Woods/Manning opened up as the presumptive betting favorites at around -210, while Mickelson/Brady checked in at around +170, with odds as ripe as +190 at some books. Peyton, a scratch golfer for most of his career, provided team Tiger with a clear-cut advantage heading into the event.
Meanwhile, Brady showcased why he was viewed as the weak link early and often during the first few holes. For once in many of our lives, Americans finally felt a sense of relatability to the great Tom Terrific, as he was shanking iron after iron early on in the match.
However — being the competitor he is — Brady was able to supply us with the shot of the afternoon, and maybe even the shot of the year as he pinned an 8-iron from 140 yards out on the Par 5 7th to silence an avalanche of Twitter critics (including myself) forming throughout the early stages of the event.
Was anyone really surprised? Just his luck.
Sportsbooks Enjoy The Match Action
The Match featured a relatively dense handle across a variety of books that have been desperate for action over the last few weeks. Nick Bogdanovich, director of trading at William Hill, mentioned before the event that the "total handle would be like a medium regular-season NFL game."
That's a pretty staggering number for any golf event, as this handle really painted a picture of the relentless fervor from the American betting public that has built up over the last couple of months. Bettors have craved action unlike ever before, as getting in your "fix" has never been so requisite during these monotonous times.
Many books reported far more speculation on the betting favorite, as wagers as steep as $15,000 came pouring in on Woods/Manning throughout the afternoon leading up to the event.
A surprising notion to some, it was clear that the public wasn't deterred from laying a steep price on Tiger and company, as his name recognition likely steered much of the action in his direction.
Laying more than 2:1, Woods and Manning cruised to a relatively easy victory Sunday afternoon, as many were just happy to have live sports back in their living rooms.
It will be interesting to see how the next couple of weeks play out as many other professional leagues continue to hash out the final details for their plan of action to resume competition.
We now have the potential to experience the most action-packed summer in sports history, as it will almost certainly coincide with historical betting numbers as sports gambling legalization continues to catch fire throughout America.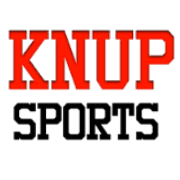 We are a team of dedicated sports fans, writers, handicappers, bettors and experts that simply love sports. Our guys bring any number of sports articles including strategy, picks, previews, industry news, opinions and more! Thanks for visiting KnupSports.com!