The Masters, the most exciting and difficult golf tournament of the year, is finally upon us. It's The 86th Annual Masters in Augusta, Georgia, and Tiger Woods returned for his first major tournament in over 500 days.
Many came just to see Tiger play, but there were plenty of other phenomenal golfers who played beautiful shots all day. I'll give you a breakdown of the best shots, best rounds, and who is leading heading into day 2.
Make sure you tune in to ESPN to watch the Masters, and be sure to stay with Knup Sports for all your best sports news.
Early Tee Times
The early morning players did not set a great standard for the rest of the field, but by noon Tiger, Scheffler, and Niemann had all tee'd off and had good starts to their round. Tiger had a birdie and a bogey on the front nine before consistently playing par golf on the back nine.
Kevin Na had one of the better days for players on early tee times, shooting -1 through the first round. Danny Willett also had an early morning and shot three under, which was the best score at the time of his finishing.
Featured Groups
Tiger tee'd off with Louis Oosthiuzen and Joaquin Niemann, both of whom played well today. Niemann finished the day ahead of both his competitors. Niemann hit an incredible eagle chip on the 9th hole from about 100 yards out to give himself a two stroke lead over his playing partners.
Tiger played impressively, not just for someone coming off of an injury, but for any pro golfer. He was -1 heading into the 17th and 18th holes, and played some absolutely gorgeous approach shots throughout the day.
The other featured group, with Scottie Scheffler, Tony Finau, and Adam Scott, was a delight to watch. Finau had a really tough start and double bogeyed on the front nine before returning to form and working his way back to par before the end of the day.
Scott had some really nice shots but his putting was a bit off, missing a few that he'd love to have back. He ended up +2 for the day and will have to work hard to bounce back and try to make the cut.
Daily Leaders
Day one of the masters was beautiful, calm, and fun to watch. In particular, Cameron Smith had an epic day on the course. Smith double bogeyed the first hole of the day, but made par at 2 before putting together a collection of birdies throughout the rest of the day.
Smith went birdie, par, birdie, birdie on holes 12-15 and carried a -6 into the 18th hole, the best score of the day by far. Unfortunately for Smith he double bogeyed the 18th, putting him in second place on the day.
The leader after the first round of play is Sungjae Im from South Korea. Sungjae only has two career PGA tour victories, one of which came this year. In second is Cameron Smith, followed by Dustin Johnson, Joaquin Niemann, Danny Willett, and Scottie Scheffler who are all tied at -3.
Canadian golfer Corey Connors is at two under along with Patrick Cantlay and Jason Kokrak. After those golfers, there are 9 golfers tied at -1. A few of those names include Kevin Na, Tony Finau, and Webb Simpson. Oh yeah, and some guy named Tiger Woods.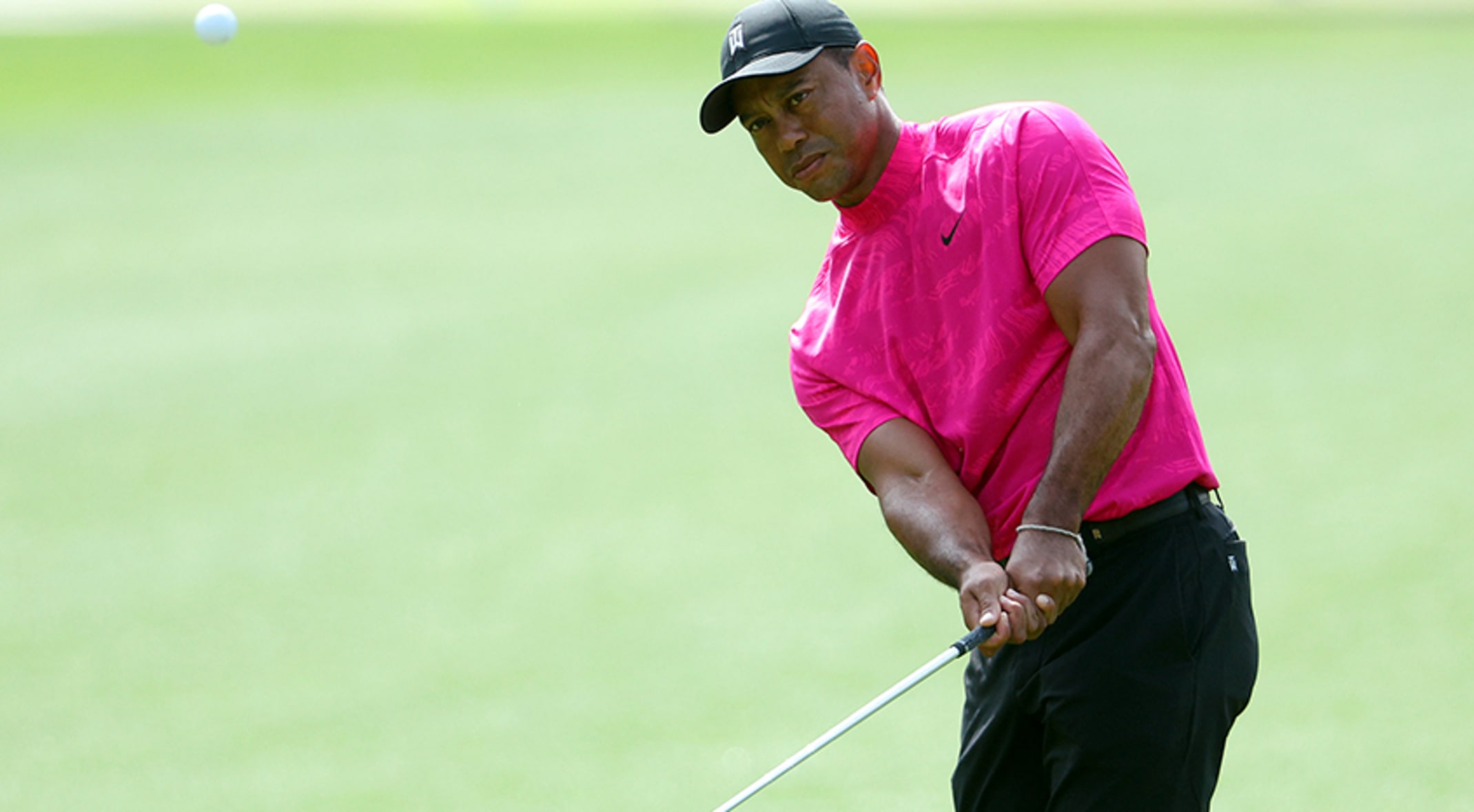 Tiger shot under par in his first round at the Masters for the 11th time in his career on thursday. He's tied for tenth place and is fighting for another miracle Masters victory.
---
Join our Discord
to leave a question or comment regarding this article. We have sports fans talking betting all day — every day! JOIN THE DISCORD NOW AND QUALIFY FOR PRIZES & BETTING SWAG!
---