To avoid prison sentences, lawyers for 5Dimes Betting negotiated a settlement deal of more than $46 million. That is what the online betting company must ante up for the federal government.
The 5Dimes betting company admitted to engaging in illegal sports betting via their online site through their legal team. The owner of the company, Laura Varela, was facing more than 30 years in federal prison. The company is headquartered in San Jose, Costa Rica, and has operations in the United States, Canada, Europe, and Australia.
The U.S. Department of Justice opened an investigation into the company's financial dealings more than two years ago.
"It was an arduous task," a spokesperson for the USDJ revealed, "due in part to the company having dealings all over the world."
After the multi-million dollar settlement was reached, the company stated that they "intended to enter the U.S. sports betting market legally." Many sports betting analysts say that the likelihood of a 5Dimes betting license, specifically a sports-betting license, is highly unlikely anywhere in the country due to all the charges to which they plead guilty.
5Dimes Betting Was Accused Of Wire Fraud, Money Laundering & Illegal Sports Betting
According to the terms of the settlement, Varela has to return all of her 'ill-gotten gains' that she procured through her illegal activities. The specific office that handled the intensive investigation was the U.S. Attorney's Office in Eastern Pennsylvania. The target of the investigation was the company's offshore operations in Costa Rica.
Although the company is based outside of the U.S., they regularly dealt with players in the United States, making them liable for criminal charges stateside.
---
Watch the Latest USA Wager Show Industry News
---
According to a statement from the U.S. Department of Justice, "Beginning in at least 2011, 5Dimes accepted wagers from and made payouts to U.S. bettors, and transferred more than $46.8 million in proceeds earned from its illegal gambling activities in such a manner as to attempt to hide the nature, location, source, and control of the funds."
Part of the negotiated deal involved 5Dimes Betting being allowed to incorporate its business dealings in the U.S. and deal in legitimate sports betting. They have already set up a legal LLC in Delaware called "5D Americas LLC." A source with the USJD said, "they will be watched very closely going forward. Every sports-betting licensing board in the U.S. has been given their extensive criminal file, including all of the guilty pleas."
The Founding of 5Dimes Betting
Varela is the widow of the 5Dimes Betting founder William Sean 'Tony' Creighton. She was born in Costa Rica and is a Costa Rican citizen. Creighton was an American citizen who was born in California but spent most of his adult life in Costa Rica. Varela married Creighton, and they had two children.
Creighton operated his betting operation in Costa Rica legally. He amassed enormous wealth from 5Dimes and was the wealthiest man in Costa Rica for most of his life. However, his operations outside of Costa Rica were illegal.
Despite his enormous wealth, Creighton lived a very simple lifestyle, wearing worn-out t-shirts and faded jeans with sandals. He didn't have a huge entourage and had no private security.
Creighton was engaging in illegal sports betting for decades and had made plenty of enemies along the way. In 2018 he was forced into the trunk of a car at gunpoint. The body of the 43-year-old American Bookie outlaw was found a year later buried in an unmarked grave in Quepos, Costa Rica.
Due to the long-troubled history of 5Dimes Betting, most gaming officials said it would be impossible for the company to gain any legitimate licenses with Creighton's widow still at the helm.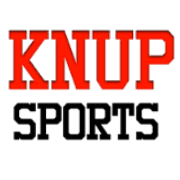 We are a team of dedicated sports fans, writers, handicappers, bettors and experts that simply love sports. Our guys bring any number of sports articles including strategy, picks, previews, industry news, opinions and more! Thanks for visiting KnupSports.com!