The Las Vegas Raiders, an NFL team that officially relocated to Las Vegas from Oakland, CA, in 2020, are making huge strides. The team that was founded in 1960 in Oakland made a huge announcement this week. The Raiders announced that their new and first sports betting partner is BetMGM, the prominent sports betting provider that is part of the MGM Hotel and Resorts.
They announced the partnership at Allegiant Stadium in Paradise NV, where the team plays its home games. This partnership falls in line with the historic 2018 Supreme Court ruling that overturned a nationwide ban on sports betting. Since that decision, the sports betting industry has exploded, with a short recess due to the coronavirus shut down.
However, industry officials are now saying with restrictions lifting and sports being played again, the continued growth of sports betting is anticipated. Marc Badain, the President of the Las Vegas Raiders, made the official announcement on behalf of the team.
"The addition of BetMGM will open new levels of engagement for Raiders and fans at Allegiant Stadium. The new partnership is aligned with the prior partnership that BetMGM had with the Raiders while they were in Oakland," said Baiden.
Just In Time For The Raiders Opener
The new partnership is just in time for the Raiders' first home game at Allegiant Stadium against the Saints on Monday, September 21st. The CEO of MGM Resorts also weighed in on the new partnership.
Bill Hornbuckle, CEO of MGM Resorts said, "We look forward to providing Raiders fans a world-class sports betting and entertainment experience, both in our MGM Sportsbooks and digitally, the BetMGM mobile app."
---
Watch the Latest USA Wager Show Industry News
---
The BetMGM sportsbook officially launched in Nevada in March of 2020, right before massive sports shutdowns occurred due to the worldwide pandemic Covid-19. Although live sports have been shut down for months, sports betting partnerships still progressed during that time.
In the last few months, the Denver Broncos and the Detroit Lions also formed partnerships with BetMGM. The Las Vegas Raiders are still getting used to their new digs in Sin City, as they had their premier game last week against the Panthers.
Raiders Off to a Great Start in Vegas
The Las Vegas Raiders opened the season last week against the Carolina Panthers with a 34-30 win. Their quarterback Derek Carr, 29, is a California native drafted by the Raiders during the first round of the 2014 NFL draft.
Carr is the younger brother of former NFL quarterback David Carr. The former Fresno State college football player talked about playing Las Vegas earlier this year. He said he has some very good memories of playing Oakland.
He said that he really regretted that he could not bring Oakland a championship, but the team will just have to do that in Vegas. Carr also commented on the new stadium.
"'It's really beautiful, obviously they worked very hard at it. It was a dream I know in our organization's mind, now I think it's really cool to be able to go and touch your dream a little bit. So we have some unfinished business to do, hopefully to be done in that stadium," said Carr.
BetMGM officials said that there will be kiosks located throughout the stadium grounds for fans to place bets on game day.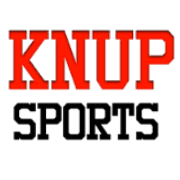 We are a team of dedicated sports fans, writers, handicappers, bettors and experts that simply love sports. Our guys bring any number of sports articles including strategy, picks, previews, industry news, opinions and more! Thanks for visiting KnupSports.com!