PlayUp Launches in Colorado – PlayUp Sports Betting App is Live
Tech firm marks official U.S. market entry with robust solutions in Centennial State 
LAS VEGAS, NV (March 9,  2021) – Online sports betting and entertainment technology company PlayUp officially launched its application and web-based sports betting platform in Colorado last week, marking its entry into the burgeoning U.S. sports betting and online gambling marketplace.
PlayUp Launches in Colorado
Colorado is the first jurisdiction in the U.S. for the company, which has aggressive growth plans for launches in other regulated states. The streamlined application offers an easy, simple sports betting interface and options aimed at the casual user. Once users set up their account and log in they are just three clicks away from placing a bet. In addition to the ease of use within the app, PlayUp's U.S. CEO, Dr. Laila Mintas, said the company is making it simple for players to take advantage of attractive bonuses and other promotional incentives. 
"We are trying to focus on the events each month which have the largest audiences and reward the casual bettor with more value, All of our promos are simple for the player to understand and they require no complicated 'Opt-In' process – if a player has a qualifying bet, they get paid – it's that easy."

PlayUp's U.S. CEO, Dr. Laila Mintas
As part of its official entry into the U.S. market, PlayUp is offering one of the most attractive bonus offers in the space. Mintas said all new players will get a 200% bonus on first bets, whether they win or lose. Most other offers in the market will only match if the user loses their first bet. In addition, all newly registered users will get a free $20 bet.
PlayUp was granted its sports betting license in Colorado via a market access agreement with the Bull Durham Casino in Blackhawk. Doug James, Bull Durham's General Manager, said Colorado residents have responded positively to the sports betting option since its opening in May of last year and is confident his players and casino goers will be no different.
"It's exciting for us to be able to expose our customers to sports betting and give them a great option via the PlayUp app, The early handle numbers being reported by the Division of Gaming are a real testament to how much interest there is for sports betting in this state." 

Doug James, Bull Durham's General Manager
In 2020 Colorado bettors placed nearly $1.2 billion in sports bets and picked up in January of this year with a record $326 million bets. 98% of bets made in January were done online, showing promise for online operators like PlayUp.
Press inquiries, please contact:
---
Watch the Latest USA Wager Show Industry News
---
Kevin M. Smith
SVP, Marketing | PlayUp Inc
About PlayUp
PlayUp is a premium betting entertainment and technology group that enriches the lives of people through entertaining, rewarding, and responsible online betting. Its online betting technologies are developed in-house to power the brand and deliver world-class user experiences.
PlayUp operates and powers a highly scalable and robust, cloud-based online betting platform that unifies the world's favorite betting products including fixed-odds sports betting, fixed-odds racing (horses and greyhounds), and Esports. In addition, the company offers daily fantasy sports (DFS), a competitive format of peer-to-peer online betting. In Australia, the company is the largest and most recognized DFS provider in the country and one of the fastest-growing fixed-odds providers.
The company holds betting licenses in multiple jurisdictions and currently operates in Australia, New Zealand, India, and the U.S. 
Kevin M. Smith
SVP, Marketing | PlayUp Inc
Direct +1 312.625.9057
Mobile +1 314.623.2734
Skype @SmittyK17
[email protected]
www.playup.com
More From Knup Sports on PlayUp
Knup Sports Show interview with PlayUp's U.S. CEO, Dr. Laila Mintas:
Knup Sports recent PlayUp press release:
PLAYUP APPOINTS DENNIS DRAZIN TO BOARD OF DIRECTORS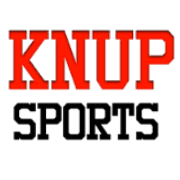 We are a team of dedicated sports fans, writers, handicappers, bettors and experts that simply love sports. Our guys bring any number of sports articles including strategy, picks, previews, industry news, opinions and more! Thanks for visiting KnupSports.com!