As the global pandemic continues to hinder the U.S. economy, many states are looking for short and long-term solutions to make up for the $738 billion budget deficit in April. California is among the front-runners in beginning steps to raise revenue and using the start-up of sports to their advantage. The NBA and NHL have suggested that the leagues would return by July or August, leaving room for plans to be made and laws to be passed.
State Sen. Bill Dodd and Assemblyman Adam Gray of Merced are lobbying to add details to legislation they filed almost a year ago that would enable horse racetracks and tribal casinos also to offer sports betting. California's card rooms would not be allowed to participate, but the bill ensures they can continue to offer designated player games. This amendment to California's constitution is necessary for sport wagering to occur in the state.
California Gov. Gavin Newsom claims that the state with some of the highest taxes in the U.S. will be forced to reduce public employee pay unless the federal government elicits aid. With the peak of lobbyists' efforts being hindered by the COVID-19 pandemic, the biggest issues policymakers have is ensuring the bill makes it to the November 2020 ballots. But, it is now gaining a lot of traction as it could help fix the budget that was directly and indirectly affected by the pandemic.
Two-thirds legislative vote would be needed to put the bill on the ballot, and then a majority of voters have to approve. Senator Dodd predicts that a well-developed California betting market could bring in anywhere from $500 to $700 million in revenue each year. These are, of course, projections, as other states have faced difficulties in their initial trials with legal sports betting.
Dodd and Gray's bill would impose…
A 10% tax on gross revenue for onsite gambling, as well as a 15% tax on online wagers.
A $5 million initial licensing fee and $1 million annual fee for online sports betting platforms.
Licensees designate 1% of revenue to fund gambling problem programs.
The ability to offer sports wagering at one internet website at each racetrack or casino.
The ability for tribal casinos to offer games of craps and roulette.
This could, ultimately, facilitate recovering from what Gov. Gavin Newsom claims is a $54 billion budget deficit.
---
Watch the Latest USA Wager Show Industry News
---
Coronavirus May Be Helping Something, After All
Legislators are citing the pandemic as an incentive for pushing the sports betting initiative. In 2018, the U.S. Supreme Court deemed the statute unenforceable, making sports betting illegal, which allowed all states outside of Nevada to pursue legislative changes.
California is now the 23rd state to continue the legal addition of sports gambling within their borders. Although California has high taxes, sports betting would thrive in a state with a nation-leading population that is home to 16 teams in the four major professional leagues. The Vice Presidents of the NBA and MLB have already expressed their support for the bill during a preliminary hearing in January of this year.
Although there are many benefits to passing this legislation, there is also a reasonable set of concerns regarding online sports betting that the legislation and lawmakers have already addressed. The bill would require technology to be used in order to verify gamblers' ages, identities, and that their mobile devices' are within Californian borders – as their participation would be illegal otherwise. These are factors that are easier to identify onsite and can, unfortunately, account for illegal traffic online.
Industry experts believe Dodd and Gray's bill would easily pass in California, if it makes the November ballot. Online betting would be a great asset to California citizens as many of the state's tribal casinos are not near major cities.
The pandemic has only highlighted the necessity of online platforms and generating revenue through them has proven to be an added benefit. Ideally, most sports will return by the time this legislation is still in review, making it easier to gauge the positive and negative effects the bill would have on California's economy.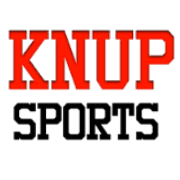 We are a team of dedicated sports fans, writers, handicappers, bettors and experts that simply love sports. Our guys bring any number of sports articles including strategy, picks, previews, industry news, opinions and more! Thanks for visiting KnupSports.com!