The Houston Astros and New York Yankees are set to battle on Friday night in what is a contest between two powerhouse teams. Currently, most sportsbooks have the Yankees as the favorite at -1.5.
In the last 10 games, Houston has had more hits head-to-head against the Yankees with 8.30. However, New York has had the better run production at 3.90. The Yankees also have more strikeouts with 11.10. Simply put, this is a very even matchup.
The Yankees will be at home in this one, and they have been very successful at Yankee Stadium. They hold a 26-13 mark at home. Perhaps even more notable is that Houston has not fared well as the underdog. They hold a 1-5 record in that capacity. The Yankees are 23-15 ATS at home, while the Astros are 19-18 ATS away.
Paxton looks to keep momentum
James Paxton had a good start his last time out. In a 10-3 win against the Chicago White Sox on June 16, Paxton pitched six innings, giving up eight hits and two earned runs while striking out seven. The victory improved his record to 4-3 and lowered his ERA to 3.93.
There are many members of the Houston Astros who have seen the ball well off Paxton. One of them is Tony Kemp. In five at-bats, he has three hits, two of which have gone for doubles. He has two RBI to his credit and has posted a .600 batting average.
Another player who has seen Paxton well is Michael Brantley. In nine at-bats, he has four hits and a run batted in. That is good enough for a. 444 batting average.
If Paxton wants to make it through this lineup, he will have to focus on making smart pitches. He can't afford to leave one over the middle of the plate or miss upwards with any of them. He has to focus on keeping the ball down low. Only then will he have success.
Peacock hopes for better showing
Brad Peacock had a rough outing last time he took the mound. He pitched five innings, giving up four earned runs, including two home runs. He threw 89 pitches in five innings, and the Astros lost 12-0 to the Toronto Blue Jays on June 16.
Kendrys Morales is a batter that has hit Peacock well. In 23 at-bats, he has five hits, three of which have gone for home runs. With four RBI to his credit, Morales has a .217 batting average.
Gleyber Torres has also had tremendous success against Peacock. He has two hits in two at-bats and three runs batted in. He will certainly need to be a hitter that Peacock should avoid.
Prediction
The Astros are on a five-game losing streak, while the Yankees are on a six-game winning streak, but those are going to end. I would take the Astros +1.5 in this one. This is the perfect series for them to get off their losing streak, and play better baseball in the process. Make sure to bet the Astros +1.5 in this one.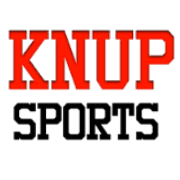 We are a team of dedicated sports fans, writers, handicappers, bettors and experts that simply love sports. Our guys bring any number of sports articles including strategy, picks, previews, industry news, opinions and more! Thanks for visiting KnupSports.com!