The Milwaukee Brewers and Houston Astros are set to face off in the opener of a two-game series on Tuesday. With both teams playing well, this should be a fun game. Milwaukee has won four games in a row, while Houston is coming off a win on Sunday against the Orioles. Houston currently has the edge at -1.5 according to most sportsbooks.
Houston has a 44-18 record as the favorite, while Milwaukee has posted a 10-12 record as the underdog. The Astros have a 24-9 record at home and have a 17-16 record ATS. Milwaukee is looking to get even on the road as they possess a 15-16 record away from their home field.
Quite A Challenge
Freddy Peralta has never faced the Houston Astros, so this will be an exciting matchup for everyone involved. He can build off his last start. In a 5-1 win against Miami, he pitched six innings, giving up four hits, one earned run and striking out nine.
Prior to that start, he had lost four decisions in a row. It was crucial for him to get that win. Facing off against a tough Houston team does not bode well for him given the strength of their lineup, but he certainly has a chance to be successful.
Peacock Has the Edge
Brad Peacock has not faced the Milwaukee Brewers much at all. The only Milwaukee player that has measurable success against him is Lorenzo Cain. Cain is 1-for-2 with a run batted in.
Peacock has won four out of his last five decisions, including an impressive game on May 8. In that contest against Kansas City, he struck out 12 and gave up only three hits in seven innings of work. His last start did not go so well.
Milwaukee hitters have three strikeouts against Peacock. Ben Gamel has two of them. Peacock does have success against these hitters. He needs to make sure to get ahead in the count early and not be afraid to challenge them. One of the things he has behind him is a lineup who can make pitchers work and make them pay for mistakes.
As long as Peacock can locate his pitches well, he should be fine. He has some familiarity with this lineup, and that should work in his favor. Nevertheless, this is going to be a challenge to get them out. They are very talented, and they have been a big part of Milwaukee's success for several years.
Make the Pitchers Work
Both of these teams need to make sure that they make the starters throw as many pitches as possible. If each team can get into the opposition's bullpen, that will make their life a lot easier moving forward.
Getting into the bullpen in the first game of the series would force managers to make adjustments throughout the series. That would be ideal for each team as they could probably exploit some unfavorable matchups.
Prediction
I would take Houston in this matchup. Their lineup is stacked from top to bottom, and I would feel comfortable betting them as the favorite. Make sure to take Houston in this one.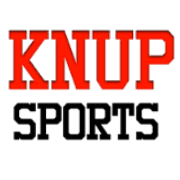 We are a team of dedicated sports fans, writers, handicappers, bettors and experts that simply love sports. Our guys bring any number of sports articles including strategy, picks, previews, industry news, opinions and more! Thanks for visiting KnupSports.com!