World Series odds were released upon the completion of the Fall Classic in 2019. Now the Vegas guys have added the odds for the National and American League pennants.
If you see something you like, you may want to grab it early. Remember, things will change constantly when teams add free agents or trade players.
ODDS TO WIN 2020 AMERICAN LEAGUE PENNANT (11/1/20)
Los Angeles Dodgers 5/2
Atlanta Braves 9/2
Washington Nationals 6/1
St. Louis Cardinals 8/1
Philadelphia Phillies 10/1
New York Mets 10/1
Chicago Cubs 10/1
Milwaukee Brewers 10/1
Arizona Diamondbacks 25/1
Cincinnati Reds 25/1
San Diego Padres 25/1
Colorado Rockies 50/1
San Francisco Giants 50/1
Pittsburgh Pirates 100/1
Miami Marlins 500/1
ODDS TO WIN 2020 NATIONAL LEAGUE PENNANT (11/1/20)
Houston Astros 9/4
New York Yankees 5/2
Boston Red Sox 5/1
Cleveland Indians 7/1
Tampa Bay Rays 10/1
Minnesota Twins 10/1
Oakland Athletics 15/1
Chicago White Sox 30/1
Toronto Blue Jays 40/1
Los Angeles Angels 25/1
Texas Rangers 50/1
Seattle Mariners 150/1
Baltimore Orioles 500/1
Detroit Tigers 500/1
Kansas City Royals 500/1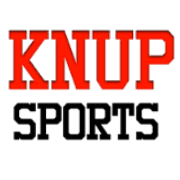 We are a team of dedicated sports fans, writers, handicappers, bettors and experts that simply love sports. Our guys bring any number of sports articles including strategy, picks, previews, industry news, opinions and more! Thanks for visiting KnupSports.com!