"Find the grain of truth in criticism-chew it and swallow it" 

– Don Sutton 
Remembering Don Sutton; In Loving Memory of a Legend
Baseball lost a legend on January 18th when Don Sutton passed away at the age of 75. Sutton pitched in Big Leagues for 23 seasons from 1966 until 1988. He spent 16 of those seasons with the Los Angeles Dodgers.
Sutton is tied with Nolan Ryan for 14th place on the All-Time Wins List. He amassed a 324-256 record over the course of his playing career. The four-time All Star was inducted into the Baseball Hall of Fame in 1998.
Don Sutton was one of the pioneers that innovated pitching in Major League Baseball. He will be missed, but his name will live on forever.
Remembering Don Sutton | Life Growing Up
Don Sutton was born in Clio, Alabama on April 2, 1945. He lived a simple life growing up. Sutton's mother gave birth to him at the age of 15. Sutton's father, who was 18 at the time of Don's birth, was critical for his professional success.
Sutton's father instilled a strong work ethic into his child that helped him climb the ranks of Major League Baseball. Sutton was a three-sport athlete at J.M. Tate High School in Cantonment, Florida. Sutton excelled on the football field and the basketball court, but he was unstoppable in the game of baseball.
Sutton led his team to a state title his junior season. In his senior year, J.M Tate lost in the state finals. He was a Florida All-State selection both seasons. Following high school, Sutton attended Gulf Coast Community College and Whittier College. He was signed by the Dodgers in 1964.
Remembering Don Sutton | The Big Leagues
Sutton made his MLB debut on April 14, 1966 for the Los Angeles Dodgers. In 1966, Sutton joined a rotation that featured Sandy Koufax, Don Drysdale, and Claude Osteen. In his first season, he went 12-12 and struck out 209 batters.
As A Dodger, Sutton was 233-181 with a 3.09 ERA and 2,696 strikeouts. He made the All-Star team four times in his first stint with the Dodgers (1972, 1973, 1975, 1977). In 1977, he won the All-Star Game MVP inside Yankee Stadium.
Sutton became a free agent following the 1980 season. He went on to spend the next seven seasons with the Houston Astros, Milwaukee Brewers, Oakland Athletics, and California Angels. Sutton's workhorse mentality showed with all these teams. He was a combined 91-75 in this span.
In 1988, Sutton returned to Los Angeles to finish his career where it all started. Sutton didn't fit in great with the Angels pitching staff, so he was very happy to return to the Dodgers. However, he retired mid-season at the age of 43 so he wasn't part of the team's World Series run in 1988.
Remembering Don Sutton | Hall of Fame
Don Sutton was inducted into the National Baseball Hall of Fame ten years after his final appearance. Sutton received close to 82% of the vote to head to Cooperstown in 1998. The Dodgers retired his number following his induction. Sutton played for four other teams besides Los Angeles, but the legend bled Dodger Blue his whole life.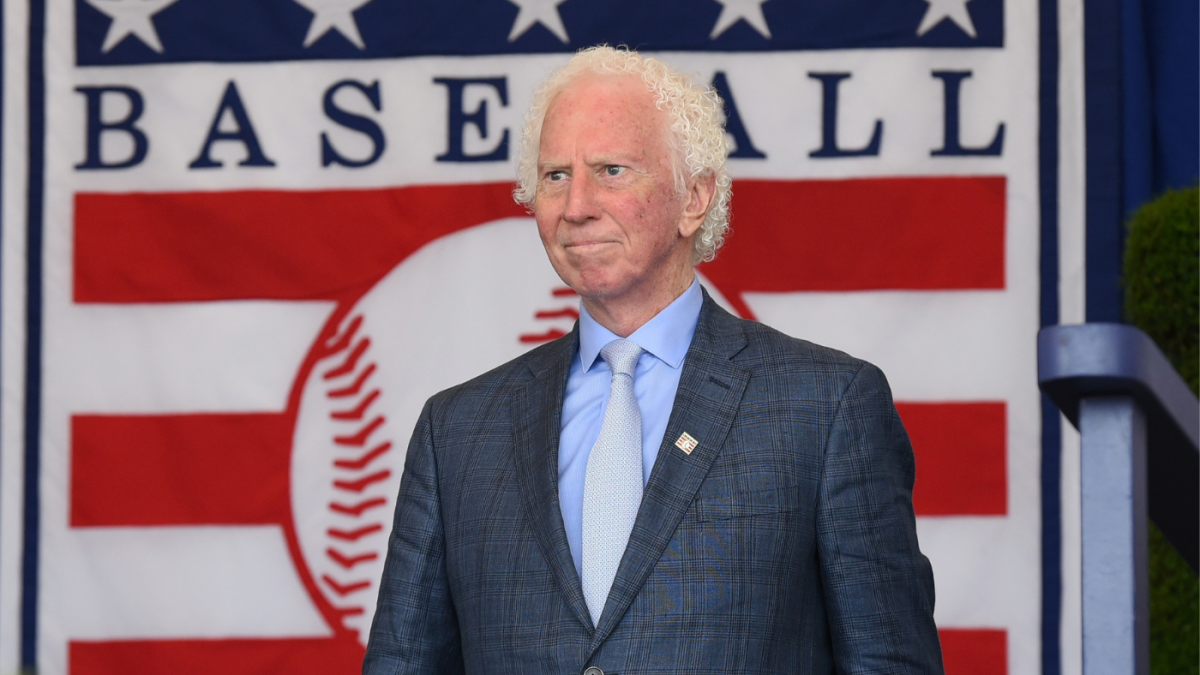 Sutton finished his career with 324 wins. Here is how Sutton felt about earning over 300 victories… 
"Let's face it. To win 300 games, you have to win 15 games a year for 20 years. Not many guys are going to want to pitch for 20 years."

-"Durable" Don Sutton
His career ERA was 3.26, he recorded 3,574 strikeouts, and he had a WHIP of 1.142. Don Sutton was one of the best to ever toe a professional rubber. His life will live on forever in the rafters of Dodger Stadium.
Follow me on IG @tannerkern and Twitter @tannerkern_ for game previews, betting analysis, and the best stories from the sports world. Be sure and keep up with the Sports 2.0 Network, Sports 2.0 Twitter,  Basketball Articles, and  Knup Sports for all of my latest content and best takes from around the sports and sports betting world as well!!
---
Join our Discord
to leave a question or comment regarding this article. We have sports fans talking betting all day — every day! JOIN THE DISCORD NOW AND QUALIFY FOR PRIZES & BETTING SWAG!
---