The Colorado Rockies and Arizona Diamondbacks are set to face each other on Wednesday night. Currently, most sportsbooks have the Rockies at the favorites at -1.5.
The Rockies have a 15-19 record on the road, while the Diamondbacks possess a 14-16 record at home.
Colorado has a slightly better record as the favorite, possessing a 25-13 mark. Arizona is 23-25 as the underdog and has a 16-14 record ATS at home. Colorado is very solid ATS away with a 21-13 mark.
Gray Looks For Solid Outing
In his last start on the mound, Jon Gray pitched very well. In six innings, he gave up nine hits and struck out 10 batters. He did give up four earned runs, which is less than ideal. However, it was certainly something to build off of for this start.
Several Arizona hitters have seen the ball well off Gray. Jake Lamb is one of them. In 15 at-bats, he has five hits, three of which have been doubles. In total, he has four runs batted in against Gray. That equals out to a .333 batting average.
Another hitter who has a lot to hang his hat on is Eduardo Escobar. In four at-bats, he has two hits, one of which is a home run. With three runs batted in and a walk, he has done everything possible to get on base. Escobar has a .500 batting average against Gray.
Greinke Tries To Stay Hot
Zack Greinke may be 35 years old, but you would never know it by the way he is pitching. In his last start against the Washington Nationals, he pitched 7 1/3 innings, giving up two hits and striking out three batters. He was efficient in doing so, tallying 75 pitches on the afternoon.
He got the win as a result of his stellar work on the mound, improving to 8-2 on the year and lowering his ERA to a 2.65 mark. Now he looks to face a difficult Colorado lineup.
Thankfully for him, this is a Colorado lineup that he has had a ton of success against. Perhaps the one exception to that trend would be German Marquez. He has recorded three hits in seven at-bats. In addition, he has knocked in three runs. That is good enough for a .429 average.
Looking For A Win
Both teams come into this game looking to gain some momentum. The Diamondbacks have had plenty of it lately, recording a 7-3 mark in their last 10 games. The Rockies have been an even 5-5 in their last 10 contests. A win on Wednesday could help them have a positive record over their last 10 games.
Rockies vs Diamondbacks Pick
I would bet against the trend and go with Arizona on this one. Greinke has been solid of late, and even though it will be tough, I expect that trend to continue. Make sure to bet Arizona + 1.5 as I definitely see them coming out on top in this game.
Never miss a big game with Knup Sports daily FREE picks from around the sports and betting world!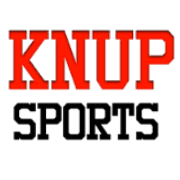 We are a team of dedicated sports fans, writers, handicappers, bettors and experts that simply love sports. Our guys bring any number of sports articles including strategy, picks, previews, industry news, opinions and more! Thanks for visiting KnupSports.com!