The Seattle Mariners and Minnesota Twins are set to face each other in what should be an exciting pitching matchup. Currently, most sportsbooks have the Twins as the favorite at -1.5.
Minnesota is 27-8 as the favorite this season. They have an 18-10 mark when they are at the spread at home. Seattle, in the meantime, has not fared well as the underdog. They hold a 16-29 mark.
If there is one consolation to this, it is that they fare a little better on the road overall. They have a 15-19 mark on the road.
Offense Is Key
Both teams can score a ton of runs in a hurry. Minnesota has the edge, with 5.97 runs scored per game. They also average 9.46 hits per game. This does not bode well for the Seattle pitching staff. However, Seattle holds the edge over Minnesota in strikeouts with 9.89 compared to Minnesota's 7.75.
Wary of Berrios
Minnesota's Jose Berrios is one of the most electrifying pitchers in the game today. Particularly this season, he has pitched well. With an 8-2 mark, a 3.14 ERA, and 78 strikeouts, he has it all working for him.
He has not lost a game since May 13, and his last outing against Cleveland was stellar. In a 5-4 win, he pitched six innings, giving up two hits and an earned run while striking out six. On 107 pitches, he showed he could have electric stuff for an extended period of time.
The last time he faced Seattle on May 18, he gave up four hits and four earned runs while striking out six. He will certainly look to have a better showing on Wednesday.
There are a couple of hitters in the Seattle Mariners lineup that see the ball well off him. J.P. Crawford is one of them. In two at-bats, he has a hit and a run batted in. Ryon Healy is another batter who can point to success with a bigger sample size. In seven at-bats, he has three hits.
Then again, there are also guys like Mitch Hanigar, who has struck out against Berrios seven times in 12 at-bats. This lineup will undoubtedly be tested, and I can't wait to see if they pass the test or not.
Familiar Foe
Seattle's Tommy Milone has seen several faces in this lineup. C.J. Crone is one of them. In nine at-bats, he has a hit, which was a grand slam. Nelson Cruz has also had success against Milone. In 20 at-bats, he has six hits. This is a lineup that is very familiar with him, and that may work to the Twins' advantage on Wednesday.
They need to get to him and get to him early. If they can get his pitch count up, that will put stress on the Seattle bullpen.
Prediction
I would take the Twins in this game. Between their success against Malone and the potent offensive lineup they have, this should be able to take this game. Be sure to bet the Twins in this one.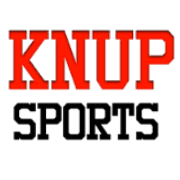 We are a team of dedicated sports fans, writers, handicappers, bettors and experts that simply love sports. Our guys bring any number of sports articles including strategy, picks, previews, industry news, opinions and more! Thanks for visiting KnupSports.com!