The St. Louis Cardinals and Cincinnati Reds are set to face each other in what should be a fun Friday night of baseball. Currently, the Reds are the favorites at -1.5 according to most sportsbooks.
The Cardinals come into this game with a record of 49-46, while Cincinnati is 43-51. St. Louis has a 21-26 record on the road after winning Thursday's series opener, while the Reds are 24-22 at home.
As the favorite, the Reds have a 20-15 record. As the underdog, St. Louis has a 15-18 record. Cincinnati is 52-41 ATS, including 22-23 ATS at home. St. Louis has held their own ATS away at 23-23.
Head-to-head, the Reds and Cardinals are pretty even in several categories. Cincinnati has scored 4.70 runs per game and recorded 9.10 hits per game. St. Louis has the edge in walks with 4.30 and strikeouts with 8.90.
Wainwright looks to continue his hot streak
Adam Wainwright has won his last two starts. On the season, he has a 6-7 record with a 3.99 ERA.
In his last start against Arizona on July 14, he was stellar. In seven innings, he gave up four hits and a walk while striking out seven batters. Throwing 97 pitches, he faced 26 Diamondbacks. He has pitched well against the Reds. They have 35 hits in 133 at-bats. That equals a .263 batting average.
Scooter Gennett has hit Wainwright well. In 28 at-bats, he has eight hits. A home run and six runs batted in equates to a .286 batting average. Joey Votto has also hit him well. In 49 at-bats, he has 15 hits, including three home runs and eight runs batted in. For his efforts, he has a .306 batting average.
Mahle needs to be sharp
Tyler Mahle has had a rough season. With a 2-10 record and a 4.92 ERA,  he could certainly use Friday as a chance to start fresh. In his last start against Colorado on July 14, he gave up 12 hits and six earned runs in 4 1/3 innings pitched. Facing 26 batters, he threw 89 nine pitches.
This Cardinals lineup has given him trouble. Marcell Ozuna has done the most damage to him. In six at-bats, he has three hits, including a home run. With six runs batted in and a walk, that equals a .500 batting average.
Yadier Molina has also had success against him. In eight at-bats, he has four hits including a home run and three runs batted in. That is good enough for a .500 batting average. Fortunately for Mahle, both of those players are currently on the injured list.
Prediction
This is going to be a close game, but St. Louis should be able to win this game. They have enough veteran experience and success against Mahle that it shouldn't be too big of a challenge.
However, baseball is certainly a game of unexpectedness, and these two teams are very close in terms of talent. Any team can win on any given night. Even still, I would feel comfortable taking St. Louis in this one. They always seem to play better baseball in the second half of the season.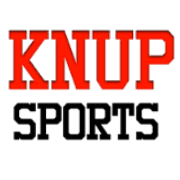 We are a team of dedicated sports fans, writers, handicappers, bettors and experts that simply love sports. Our guys bring any number of sports articles including strategy, picks, previews, industry news, opinions and more! Thanks for visiting KnupSports.com!