The New York Mets and St. Louis Cardinals will face off on Friday in what should be an exciting matchup. Currently, most sportsbooks have the Mets as the favorites at -1.5.
In the last 10 games against each other, St. Louis has the advantage with 5.10 runs scored. Averaging 8.40 hits per contest, they have managed to outpace the Mets offensively. One thing the Mets have over the Cardinals over the last 10 games between these two is the walks. They have averaged four walks per game over the last 10 games.
Ponce De Leon gets the ball
Daniel Ponce de Leon will get the start for St. Louis on Friday. Starting in place of Adam Wainwright, he has appeared in one other major-league contest this season. That game went very well. He gave up one run and whiffed seven batters over the course of five innings.
In this contest, he will face a Mets group that has many veteran hitters in the lineup. Hopefully, he will be able to keep New York off balance just enough to ensure a win.
Matz looks to stay sharp
Steven Matz has shown improvement over his last couple of starts. In his last eight appearances, he has a 4-3 record with a 3.50 ERA.
Paul DeJong is a batter that has had tremendous success against him. In five at-bats, DeJong has four hits, including a double and two home runs. With two runs batted in total, he has seen the ball well off Matz. Matz will have to be careful when facing him.
Another batter who has had success against Matz is Paul Goldschmidt. In eight-at-bats, he has two hits, both of which went for home runs. He has three runs batted in total against Matz.
Matz had a very good start when he took the rubber on June 8. In a 5-3 win over Colorado, he pitched six innings. Giving up six hits and two earned runs, while striking out 10 in the process, he proved to be effective. Perhaps most impressive was the fact that he threw 120 pitches. He certainly gave his best effort as he kept the Mets in the game throughout.
The meaning of the game
This could be a game that propels both teams to successful winning streaks. With both teams sitting in third place in their respective divisions, they are kind of just wading through the dog days of summer at the moment
This is the point in the season where struggling teams need to begin to show that they can win in order to make the playoffs. Both teams are at that point in the season right now. They need to continue to put winning efforts together if they want to be in the hunt for postseason baseball come October.
Prediction
I would take the Mets in this one, as the pitching matchup favors them. Combined with the success that their offense has, this could be a great continuation of the series. Make sure to bet the Mets -1.5 in this one.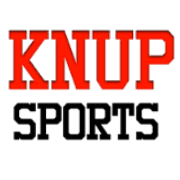 We are a team of dedicated sports fans, writers, handicappers, bettors and experts that simply love sports. Our guys bring any number of sports articles including strategy, picks, previews, industry news, opinions and more! Thanks for visiting KnupSports.com!