The San Francisco Giants and St. Louis Cardinals are set to play on Friday night in what should be a very entertaining game. Currently, St. Louis is the favorite according to most sportsbooks at -1.5.
St. Louis comes into this game with a record of 43-42. That includes a 19-24 mark away from home. The Cardinals are 29-25 as the favorite and 43-41 ATS.
In the last 10 games head-to-head, the Cardinals have dominated the majority of categories. They lead San Francisco in runs scored with 6.20, hits with 9.80, and walks with 2.80. The Giants have the edge in strikeouts with nine.
Hudson Looks To Bounce Back
St. Louis starter Dakota Hudson had a rough start on June 29 against the San Diego Padres. He pitched 1 2/3 innings, giving up five hits and seven runs, including two home runs. Striking out two batters in total, he threw 52 pitches and faced 13 batters.
He has had a good season otherwise, posting a 6-4 mark and notching a 3.40 ERA. Luckily for him, this San Francisco lineup has not seen much of him before.
Brandon Crawford, Evan Longoria, and Joe Panik have all seen the rookie. Panik is the only one with any real success, recording one hit in one at-bat.
Hudson will certainly have to adjust to the tendencies of this lineup. The fact that both sides have never really faced each other before is undoubtedly a positive for the pitcher. He can take the mound, and show the Giants all his pitches. He can then adjust as the game progresses.
Pomeranz Seeks Better Start
Giants starter Drew Pomeranz has struggled this season. He comes into Friday's action with a 2-8 record and a 6.25 ERA.
In his last time out, he did not pitch that badly, but he did suffer a no-decision. In five innings of work, he gave up five hits and two walks, while striking out seven batters. He threw 103 pitches and faced 22 batters. One particular positive about the start was that it lowered his ERA.
St. Louis' lineup has had success against him, totaling nine hits in 24 at-bats. That is good enough for a .375 batting average. The one hitter in particular that has given him trouble is St. Louis first baseman Paul Goldschmidt.
Goldschmidt has six hits in 12 at-bats, including a home run, and two walks. With five runs batted in, that is good enough for a .500 batting average. It is also noteworthy that he has struck out four times against the pitcher. That will be an interesting battle to watch.
Tale of the tape
St. Louis comes into this game having won two in a row. They are 4-6 in their last 10 ball games. San Francisco has won its last four games and has been playing solid baseball. They are 6-4 in their last 10 games.
Prediction
Take St. Louis in this one. Their lineup should be enough to overpower San Francisco. I feel comfortable taking the Cardinals at -1.5. It should be a great game.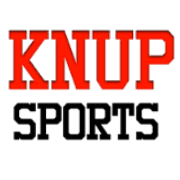 We are a team of dedicated sports fans, writers, handicappers, bettors and experts that simply love sports. Our guys bring any number of sports articles including strategy, picks, previews, industry news, opinions and more! Thanks for visiting KnupSports.com!