Building off my weekly NBA Totals to Target article, I'm expanding the content for NBA props/DFS to target each week.
The inspiration for the separate piece came last week, when the Bucks-Blazers game checked a lot of the proverbial boxes for an over. Poor defense, two strong offenses who play fast, and the Blazers offensive strength aligning with the Bucks defensive weakness.
Tonight's Bucks/Blazers game is the most complete unison of metrics I've seen yet for an over.

I break it down in video form below, and check out my preview on @USBettingReport for more https://t.co/8mtk4W05HN pic.twitter.com/Wj7zT6x0zn

— GriffinCarroll (@griffybets) April 2, 2021
The over was high, 237, and of course, it missed by just one point. However, the logic was sound, and to hedge a bit, we took all three of Giannis, Middleton and Lillard's overs for points. All three hit.
It's time we expand to more than just totals and spreads. So, what is this article about? This is a reference for the entire week of NBA games. I recommend you check out my weekly NBA offensive/defensive rankings, as those marks will still come into play here.
We're drilling a level deeper by cross-examining team's offensive preferences with the opposing's defenses strengths/weaknesses.
On offense, the focus here is on league-ranks for points in the paint and three-pointers made. Defense: opponent's points in paint rank and opposing three-point percentage.
We're looking for egregious differences in ranks, i.e., top-ten team in threes made going against a bottom-ten team in stopping the three.
Without further ado, here's the ranks consolidated, as of 4/5. We will update these each and every Monday.
Offense: Points in Paint
Defense: Opponent's Points in Paint (worst to best)

Memphis
Sacramento
New Orleans
Indiana
Cleveland
LA Lakers
Chicago
Washington
Brooklyn
Denver
Minnesota
Milwaukee
Philadelphia
Atlanta
Boston
San Antonio
Houston
Detroit
Golden State
Okla City
Charlotte
Phoenix
New York
Miami
Dallas
Utah
LA Clippers
Toronto
Orlando
Portland

Sacramento
Indiana
Minnesota
Chicago
Utah
Okla City
Detroit
Cleveland
Houston
Brooklyn
San Antonio
Atlanta
Portland
LA Lakers
LA Clippers
Charlotte
Washington
Philadelphia
Golden State
New Orleans
Phoenix
Memphis
Orlando
Boston
Denver
Dallas
Milwaukee
New York
Toronto
Miami
Offense: Three-Pointers Made
Defense: Opponent Three Point % (worst to best)

Utah
Portland
Toronto
Milwaukee
Brooklyn
LA Clippers
Charlotte
Golden State
Dallas
Houston
Denver
Boston
Phoenix
Okla City
Minnesota
Miami
Atlanta
Indiana
Chicago
Detroit
Sacramento
Orlando
New Orleans
New York
Philadelphia
Memphis
LA Lakers
San Antonio
Washington
Cleveland

Sacramento
Minnesota
New Orleans
Cleveland
Washington
San Antonio
Detroit
Milwaukee
Indiana
Toronto
Portland
Houston
Boston
Golden State
Orlando
Memphis
LA Clippers
Charlotte
Brooklyn
Dallas
Philadelphia
Denver
Miami
Okla City
LA Lakers
Chicago
Atlanta
Phoenix
Utah
New York
Games to Target: NBA Props/DFS
All we're doing is marking away a few games where there is an overlap in good offenses and poor defenses.
What you do with this info is up to you. Build your Daily Fantasy lineups with these games in mind. Take just the stars for each team's over. Go all-in and take every available player's over.
This is a resource. Let's get to the week of NBA action.
Monday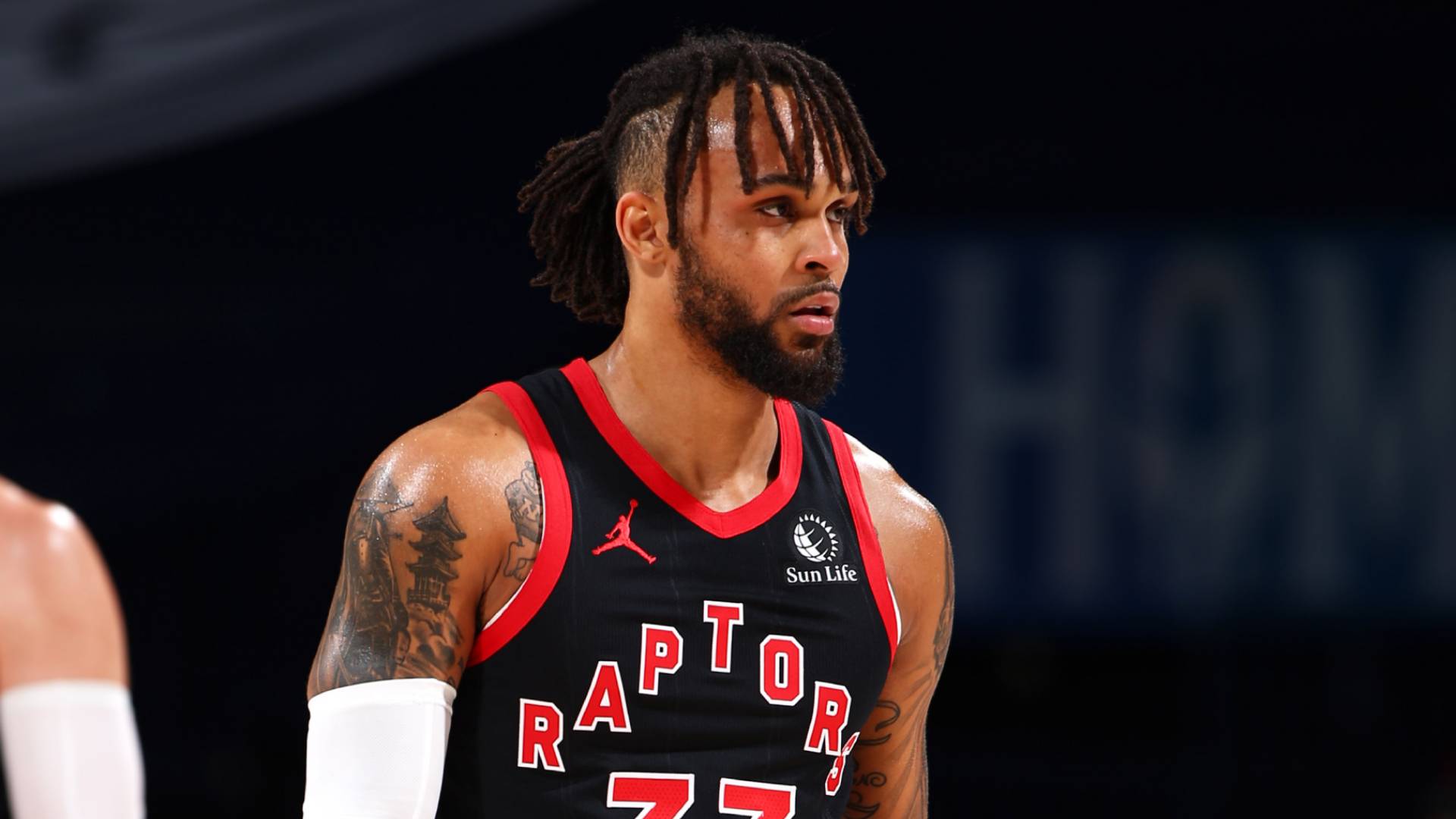 Toronto Raptors vs. Washington Wizards
Raptors have an advantage shooting the three in this one. Toronto is 3rd in threes made. Washington is 26th stopping the three. Gary Trent dropped six threes in the Raptors last game.
Sacramento Kings-Minnesota Timberwolves
Feel free to load up on this game. It's marked as an over pick in my Totals piece. These defenses are not good at anything. The Kings and Timberwolves both rank in the top-ten of points in the paint. Consider targeting the slashing guards in this one.
Tuesday
Chicago Bulls-Indiana Pacers
Both the Bulls and Pacers have a significant advantage in the paint. I took this game's over and feel even better about it now. The recommendation here is to load up on props in this one.
Denver Nuggets vs. Detroit Pistons
Denver's offense has a juicy matchup both in the paint and shooting the three against this porous Piston defense. Load up on your Nuggets props.
Golden State Warriors vs. Milwaukee Bucks
The Warriors should be able to get threes off successfully against Milwaukee.
Wednesday
Indiana Pacers vs. Minnesota Timberwolves
Minnesota is going to be a constant target in this piece, their defense is atrocious. For this game, the Pacers should do well in the paint. Consider targeting bigs like Sabonis, if he returns to the lineup. If he doesn't suit up, my focus is on Caris Levert's over.
Brooklyn Nets vs. New Orleans Pelicans
This is going to be a high-scoring game. The Nets have a significant advantage shooting the three against this Pelicans defense. New Orleans is the 3rd best team in the paint, while the Nets are 20th defending in close.
Thursday
Cleveland Cavaliers at Oklahoma City Thunder
I never thought I'd see the day, but the Cavs finally have an offensive matchup to their benefit. Cleveland is fifth in points in the paint, while the Thunder are the sixth-most generous defense. With a pair of slashing guards in Sexton and Garland, consider taking both to hit their points.
Dallas Mavericks vs. Milwaukee Bucks
Same as the Warriors on Tuesday, the Mavericks should find success from three against the Bucks.
Friday
Charlotte Hornets at Milwaukee Bucks
Rinse and repeat.
Denver Nuggets vs. San Antonio Spurs
The Nuggets once again have a strong advantage on both aspects of the offensive side. Don't be shy with adding Nuggets to your DFS lineups.
Golden State Warriors vs. Washington Wizards
The Wizards cannot stop the three, so expect plenty of deep shots from the Warriors on Friday night.
That will wrap it for this week's worth of targets. Plenty of games to choose from. Use this consolidated info however you please, it definitely highlights mismatches that we look for when betting on games.
For more NBA bets, be sure to follow me on Twitter, @griffybets. In case you missed it above, you can find my NBA totals this week below. Enjoy the week!
NBA Totals to Target: Week of 4/5