When it comes to betting, people think of teams as if they are blue-chip stocks. "There's no way that such-and-such company could have a bad day! No way!" Wrong. In sports, recency bias, or the preference to make a decision based on a recently witnessed event (or events, for that matter), can sway a bettor to make a decision that confirms their bias, rather than accounting for a possible shift.
In the 2019 NBA Finals, we are witnessing what could be recency bias in full display — from both angles. After an unpredictably impressive lights-out performance from the Toronto Raptors' Pascal Siakam, in addition to phenomenal play on both ends of the court from the entire team, examining the lines for Game 2 highlights an interesting point — will the Warriors team everyone remembers do what they've always done, or will we witness a dynasty crumble before our eyes staring an 0-2 deficit in the face?
The Numbers
For Game 2 on Sunday, the lines in most marketplaces present a slight shift from what we saw in Game 1. In Game 1, depending on the market, most outs had the Warriors closing either as short favorites or short dogs, with vice versa being true for the Raptors in their first-ever NBA Finals appearance.
The total was set at 213 in most markets, and there was about a 10-cent difference on the moneyline in most shops. This time around, the oddsmakers have given the Raptors a bit more respect. The Raptors presently sit as 2-point favorites and bookmakers hung an over/under of 214, virtually identical to Game 1's opening total.
By all accounts, it should be a close, hard-fought game by both squads, but will the Raptors shock the world and go up 2-0 against the defending champs, or will the Warriors silence the doubters and excel as they always have?
Here are the angles you need to know before placing your bets.
No Durant … No Problem?
In previous playoff series, the Warriors have certainly had value without Kevin Durant. Sans Durant, the Warriors shocked the books and the sporting world when they upset the Houston Rockets on the road in Game 6 of the Western Conference semifinals as six-point underdogs.
Without Durant, they have continuously performed well, and up until this series, the absence of Durant hasn't proven to be a problem. In Game 1, the Warriors had a postseason-low 34 field goals — an abysmal total compared to what they're used to getting.
If you like the Warriors to cover or win straight up, you're banking on their ability to regroup, create dynamic scoring opportunities in transition, and cover up the absence of their best isolation scorer.
Does Lightning Strike Twice?
After having an incredible Game 1, both Marc Gasol and Pascal Siakam will now have all eyes on them. As two-point favorites, the line is essentially a pick 'em game, unless of course, you're a masochist who really thinks the game will land on a one-point margin of victory, which it very well could.
After winning by a healthy margin in Game 1, the only way the Raptors can pull that off is if they can continue to get outstanding performances from players other than Kawhi Leonard, who while he didn't play terrible, was not his usually awe-inspiring self. Despite an underwhelming first game, it very well may need to come down to Kawhi Leonard to will his team to victory yet again.
Regardless of what side you're on, bet with victory in mind. Good luck.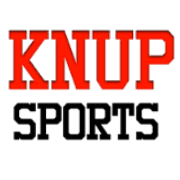 We are a team of dedicated sports fans, writers, handicappers, bettors and experts that simply love sports. Our guys bring any number of sports articles including strategy, picks, previews, industry news, opinions and more! Thanks for visiting KnupSports.com!