On February 6th, the Brooklyn Nets traded their superstar point guard Kyrie Irving to the Dallas Mavericks in the aftermath of his abrupt trade request. In the introductory press conference with his new team, Irving had this to say about why he left Brooklyn:
"I want to be places where I'm celebrated and not just tolerated, or kind of dealt with in a way that doesn't make me feel respected, and there were times throughout this process where I felt very disrespected." He went on to say he's "focused on preparing to win."
Upon hearing these words, I immediately thought back to his days in not just Brooklyn, but also Boston and Cleveland. While playing for each of those teams, Kyrie was as sensational a player as he is now. He was also frequently controversial. This press conference was another in a long line of times Kyrie has refused to acknowledge his own faults. Let's rewind and think back on his career leading up to this moment.
Kyrie vs. The King
In Cleveland, Kyrie was the face of the franchise. That is, until Lebron returned in 2014. From that point on, it was The King's team. It was well warranted, seeing as he led them to several Finals appearances and one title.
Though he was no longer the focal point, Kyrie played a vital role in the 2016 championship, and was still regarded as one of the best players in the NBA. But that wasn't enough for Kyrie. He wanted his own team where he could be Batman instead of Robin. So he requested a trade and wound up in Boston.
Not-So-Lucky Celtics
The beginning of the Kyrie era in Boston had a lot of promise. He played at his usual All-Star level his first season, but was sidelined for the playoffs due to a knee injury. That didn't stop the Celtics from going on an incredible run to game 7 of the conference finals, where they lost to Lebron's Cavs. Despite coming up short, there was much hope in Boston that when Kyrie returned, the Finals would be within their reach.
The following offseason, Kyrie spoke in front of several Celtics fans at TD Garden, where he stated he planned to re-sign with the Celtics after the upcoming season. This was met with tons of applause and admiration. A special season was right around the corner.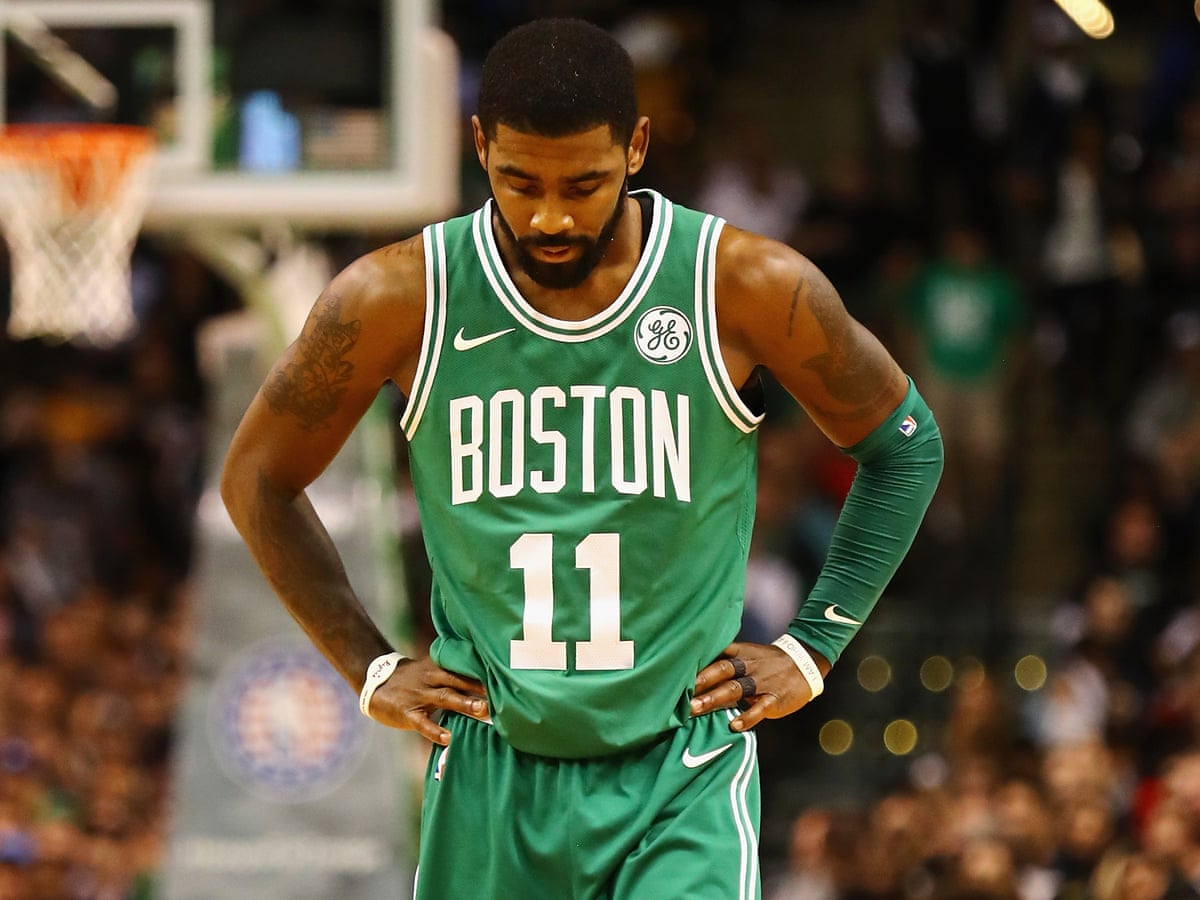 But the Celtics never reached their full potential that year. They were a decent team, but nowhere near the juggernaut people expected, and they were bounced from the playoffs in the second round. Kyrie then pulled a complete 180 and refused to re-sign with the Celtics, instead heading to Brooklyn to team up with Kevin Durant. A bitter end to an underwhelming era in Boston.
Torn Nets
Armed with Kyrie Irving, Kevin Durant and James Harden, the Nets were all but guaranteed to bring a title to Brooklyn. But then Kyrie started disappearing for weeks with no explanation. Harden was fed up with the nonsense and left via trade to Philadelphia. The Nets had suddenly lost one of their big three.
Problems continued the following season when Kyrie tweeted out a link to a movie many deemed to be anti-semetic. The controversial tweet was met with a suspension from the Nets, Kyrie forced to sit out while the roller coaster of his career continued.
When Kyrie returned, he seemed to be focused. There were no off-court issues and the Nets were thriving under interim coach Jacque Vaughn. But as the trade deadline approached, Kyrie came out of nowhere with a trade request, likely born out of the Nets' hesitation to give him a contract extension. Before too long he was shipped to Dallas. Brooklyn saw one playoff series win during Kyrie's time there.
Bad Omen in Dallas
As you can see, this "disrespect" Kyrie speaks of wasn't exactly unwarranted. He has consistently undermined teams, teammates and coaches, becoming more of an obstacle to success than anything else. He's prompted teams to reset and rebuild. He's been a consistent source of controversy off the court.
The Mavericks should tread carefully. Kyrie is one of the most skilled basketball players that's ever lived, but he's left nothing but destruction in his wake. Before too long, we may find Kyrie sitting in another press conference talking about the "disrespect" he felt in Dallas.
CELTICS VS WARRIORS PICK, PREVIEW & BETTING ODDS FOR SATURDAY, DECEMBER 10TH