Just two years removed from being World Champion and NBA MVP, LeBron James and the Los Angeles Lakers have failed to make the NBA postseason. The Lakers lost seven straight games to finish the season, an embarrassing ending to a really horrible season. It's the first time since Lebron's rookie season that his team failed to advance to the playoffs.
Although losing seven straight to end the season is an ugly way to go out, the Lakers issues started way back in January. On January 7th the Lakers beat the Hawks by 16 points off of a 32 point performance from Lebron. Russell Westbrook also had 9 points, 11 rebounds, and 13 assists, and the Lakers had won their fourth straight game.
Since that day the Lakers are 10-29. Los Angeles completely fell apart and just could not get it back together. Many people claim the age of this team is the problem, and I understand that notion, but it looks like the Lakers just fell apart down the stretch. It felt like they weren't committed to winning, and hopefully that will change.
LeBron Chases Kareem
Lebron will not be going anywhere in the offseason and will play with the Lakers next season. The offseason goal will be to build a better, deeper, and younger team around Lebron for next year and try to bounce back.
One thing LeBron will be doing next year, regardless of playoff status, will be chasing Kareem Abdul-Jabbar's all time scoring record. Lebron is averaging 30 points a game this year and 27 for his career. If he averages 27 a game next year, he'll pass Kareem about halfway through the season.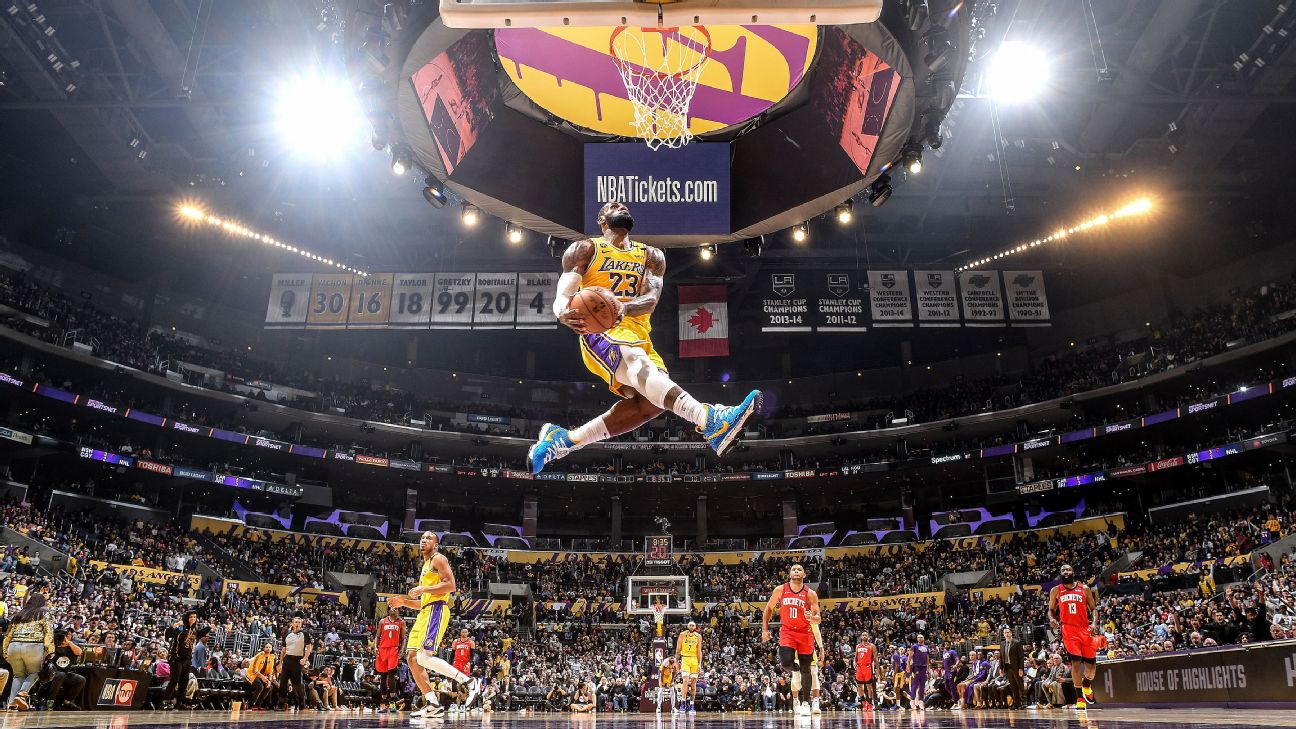 Kareem has been the NBA's all-time leading scorer for a long time. In fact Kareem became the league's all-time leading scorer on April 5th, 1984… Eight months before LeBron James was even born.
Lebron has an opportunity to cement himself as the all-time NBA leading scorer, but many would argue missing the playoffs this season is a bigger detriment to his legacy than anything else.
Where it all went wrong
Although there isn't one specific thing that ruined the Lakers season, there are a few moments that stand out to me (besides going 10-29 in the second half of the season so far). Firstly, Magic Johnson recently talked about the Russell Westbrook trade and how the Lakers were originally trying to pursue Demar Derozan instead.
Derozan would have been an amazing addition to the team, but I don't think it's fair to blame everything on the Westbrook trade. Was it a bad move? No doubt. L.A. lost their primary bench players and role players in the offseason including Alex Caruso and Kyle Kuzma, but the Lakers weren't built like a Championship team from the start.
They lack depth, defensive tenacity, and heart. Everyone on that team either feels like they've drawn the short straw or that their too good to be there. There doesn't appear to be camaraderie or passion in this team, and that's why so many fans are disappointed. 
Many say that this is the most disappointing season in Lakers history thanks to the hype and promise of greatness at the beginning of the year. The front office built this team like a 2015 NBA all-star team instead of a deep team that has role players to get the job done. 
We'll see what happens next year. As a fan of the sport I hope Lebron can make another run to the playoffs hopefully to a conference championship. But there's a chance this is the official start of the passing of the guard.
---
Join our Discord
to leave a question or comment regarding this article. We have sports fans talking betting all day — every day! JOIN THE DISCORD NOW AND QUALIFY FOR PRIZES & BETTING SWAG!
---