Another winning night last night has us on a three-day streak. Here are the NBA best bets for Friday night.
As a reminder, you can find offensive and defensive rankings at the bottom of this piece, along with pace of play.
We expanded to player props last week, looking at offensive preferences (threes or points in the paint). The goal is to find overlaps with a strong team in one category going against a team that struggles to stop that type of offense. Those rankings are also at the bottom.
This week: 20-11 (+8.5 units)
NBA Season: 63-43 (+23.5u)
Follow me on Twitter: @griffybets
Let's get to Friday's picks.
NBA Best Bets: Friday April 16
Prop pick: Domantis Sabonis OVER points
Indiana has an advantage in this paint. I'm surprised to see Utah as a bottom-ten team defending the interior with the presence of Rudy Gobert, but who am I to question these numbers?
Sabonis is the ideal Pacer to target in the paint.
Prop picks: Donovan Mitchell & Mike Conley OVER points
Sticking with the same game, there's value to be had targeting some Jazz players. Utah is tops in the league in threes made per game and Indiana is bottom-ten defending the deep shot.
Mitchell shoots close to nine threes a game. With Jordan Clarkson out, Conley is next up with most threes attempted per game, at 7. He's shooting 41% from deep.
New Orleans Pelicans TEAM TOTAL OVER 120.5 vs. Washington Wizards
This Wizards defense is so bad, and their offense plays so fast. It makes any game of theirs a good target. For tonight, we'll be focusing on the Pelicans 7th-ranked offense, which should have no issues against the Wizards 26th-ranked defense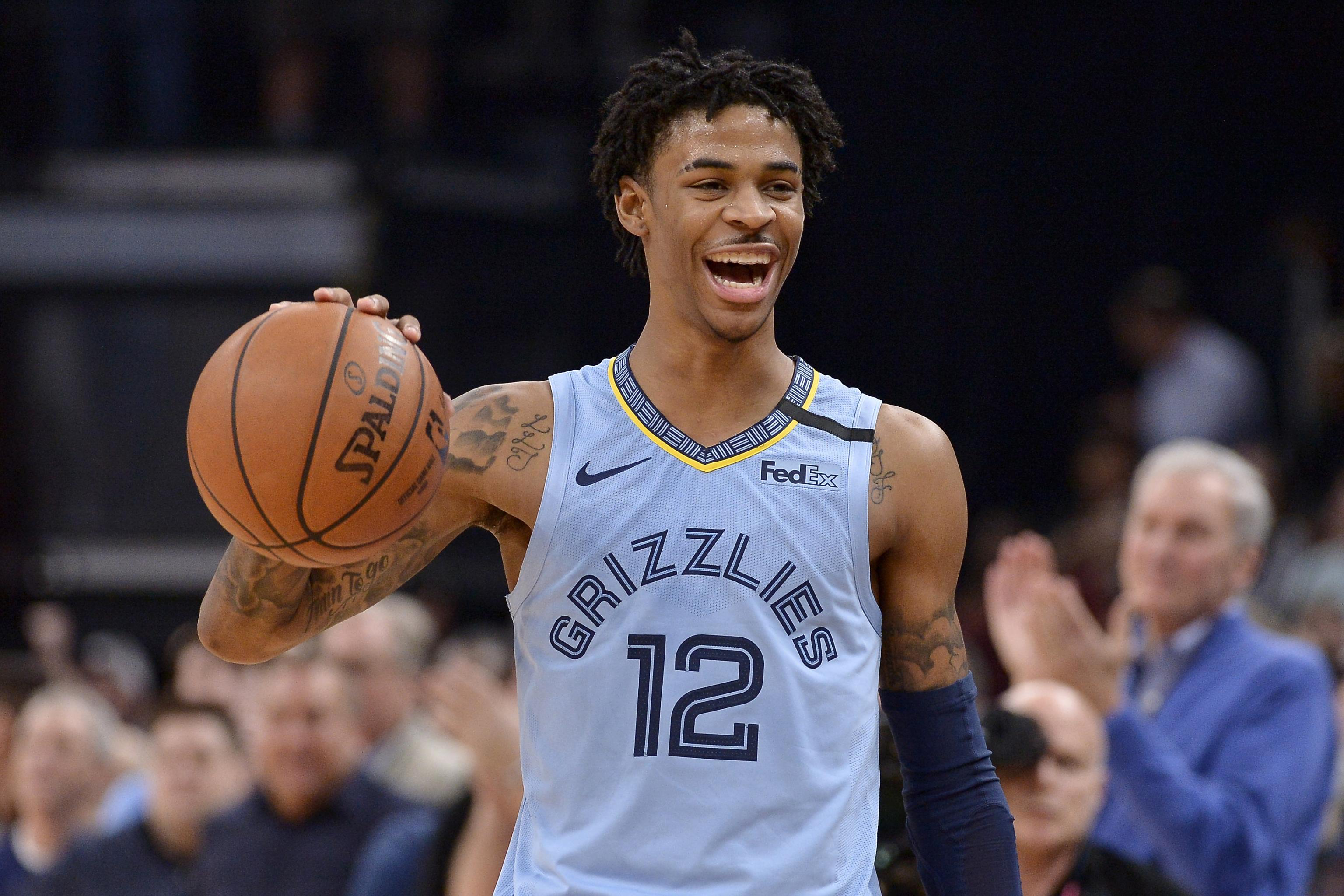 Prop picks: Ja Morant & Jonas Valanciunas OVER points
No team scores more in the paint than the Grizzlies, who get the Bulls and their 26th-ranked interior defense.
Prop picks: Damian Lillard & CJ McCollum OVER points vs. Spurs
*EDIT: Lillard is out
This pick is a simple one. The Blazers are second in the NBA in threes made, while San Antonio grades out in the bottom-ten defending the perimeter. Whichever value feels better for you, target the Blazers guards for either points or threes. Lillard shoots nearly 11 threes a game and McCollum shoots nearly ten.
Dallas Mavericks-New York Knicks UNDER 210.5
This is a bet on two strong defenses and teams that play slow. The Knicks are tied for the best defense in the NBA. The Dallas offense prefers to shoot threes, ranked inside the top-ten of threes made. However, no team is stronger guarding the three than New York.
The Knicks are 30th in pace and the Mavericks are 27th.
*Note: The Nuggets were a clear target against Houston, to cover the -8.5 and for scoring props. I'm a bit wary of how their team will look without Jamal Murray, so being a bit conservative by staying away.
The Rankings: NBA Best Bets
For the sake of showing my work and being a resource to you all, the rankings for the week are below. Beyond offensive and defensive rankings, we've got pace of play rankings and teams rankings on threes and points in the paint (on both sides of the ball).
Shoutout to TeamRankings.com for their treasure trove of statistics.
Rankings are created by averaging out the following:
Points per game
Effective field goal percentage
Efficiency (off/def)
Pace is calculated by:
Field goals attempted per game
Possessions per game
Offensive Ranking
Defensive Ranking

Brooklyn
LA Clippers
Milwaukee
Utah
Denver
Phoenix
New Orleans
Sacramento
Portland
Atlanta
Chicago
Dallas
Philadelphia
Boston
Indiana
Memphis
Golden State
Toronto
Charlotte
LA Lakers
Washington
San Antonio
Miami
Detroit
Minnesota
Houston
New York
Okla City
Orlando
Cleveland

LA Lakers (t-1)
New York (t-1)
Utah
Philadelphia
Phoenix
Miami
LA Clippers
Dallas
Boston
Milwaukee
Atlanta
Golden State
Toronto
Memphis
Indiana
Denver
San Antonio
Charlotte
Chicago
Detroit
Cleveland
Brooklyn
Okla City
Orlando
Houston
Washington
Portland
Minnesota
New Orleans
Sacramento

Pace

Milwaukee
Minnesota
Memphis
Washington
Indiana
Golden State
Chicago
San Antonio
Sacramento
Houston
Portland
Orlando
Toronto
Brooklyn
Philadelphia
Utah
New Orleans
Boston
Okla City
Denver
Charlotte
LA Lakers
Phoenix
Atlanta
Detroit
Cleveland
Dallas
LA Clippers
Miami
New York
Offensive Preferences vs. Defensive Weaknesses
Offense: Points in Paint
Defense: Opponent's Points in Paint (worst to best)

Memphis
New Orleans
Sacramento
Indiana
Cleveland
Chicago
LA Lakers
Brooklyn
Washington
Denver
Minnesota
Milwaukee
Philadelphia
San Antonio
Atlanta
Boston
Houston
Detroit
Okla City
Golden State
Phoenix
Charlotte
New York
Miami
Utah
Dallas
Toronto
LA Clippers
Orlando
Portland

Sacramento
Indiana
Minnesota
Detroit
Chicago
Okla City
Cleveland
Utah
San Antonio
Houston
Brooklyn
Atlanta
Portland
LA Lakers
LA Clippers
Washington
Charlotte
Memphis
Philadelphia
Phoenix
Golden State
New Orleans
Denver
Orlando
Boston
Dallas
New York
Milwaukee
Toronto
Miami
Offense: Three-Pointers Made
Defense: Opponent Three Point % (worst to best)

Utah
Portland
Toronto
Milwaukee
LA Clippers
Brooklyn
Charlotte
Dallas
Golden State
Houston
Boston
Denver
Phoenix
Minnesota
Atlanta
Okla City
Miami
Chicago
Indiana
Detroit
Sacramento
Orlando
New York
LA Lakers
New Orleans
Memphis
Philadelphia
Washington
San Antonio
Cleveland

New Orleans
Sacramento
Minnesota
Cleveland
Washington
San Antonio
Detroit
Houston
Toronto
Indiana
Milwaukee
Orlando
Portland
Boston
Golden State
Memphis
Brooklyn
Charlotte
LA Clippers
Miami
Dallas
Philadelphia
Denver
Okla City
Chicago
Atlanta
Phoenix
LA Lakers
Utah
New York
Yesterday's piece: NBA Best Bets: Thursday 4/15