Welcome to a fresh week of NBA basketball! Instead of one weekly piece for all my NBA best bets, I'll be introducing daily articles for game picks and player props.
Don't worry – I'm still showing my work. Updated offensive and defensive rankings are at the bottom of this piece, along with pace of play.
We expanded to player props last week, looking at offensive preferences (threes or points in the paint). The goal is to find overlaps with a strong team in one category going against a team that struggles to stop that type of offense. Those rankings are also at the bottom.
Last week: 17-13 (+7 units)
NBA Season: 43-32 (+15u)
Follow me on Twitter: @griffybets
Let's get to Monday's picks.
NBA Best Bets: Monday April 12
Monday brings with it some enticing matchups to target, let's start the week strong.
Los Angeles Lakers-New York Knicks UNDER 206
For my returning readers, this is as clear of an under as they come. It's low for good reason. Both teams come in ranked in the bottom-ten of offense, and are tied for the best overall defense in the NBA.
The icing on the cake is that both teams also play at a slow pace, with the Knicks the slowest in the league.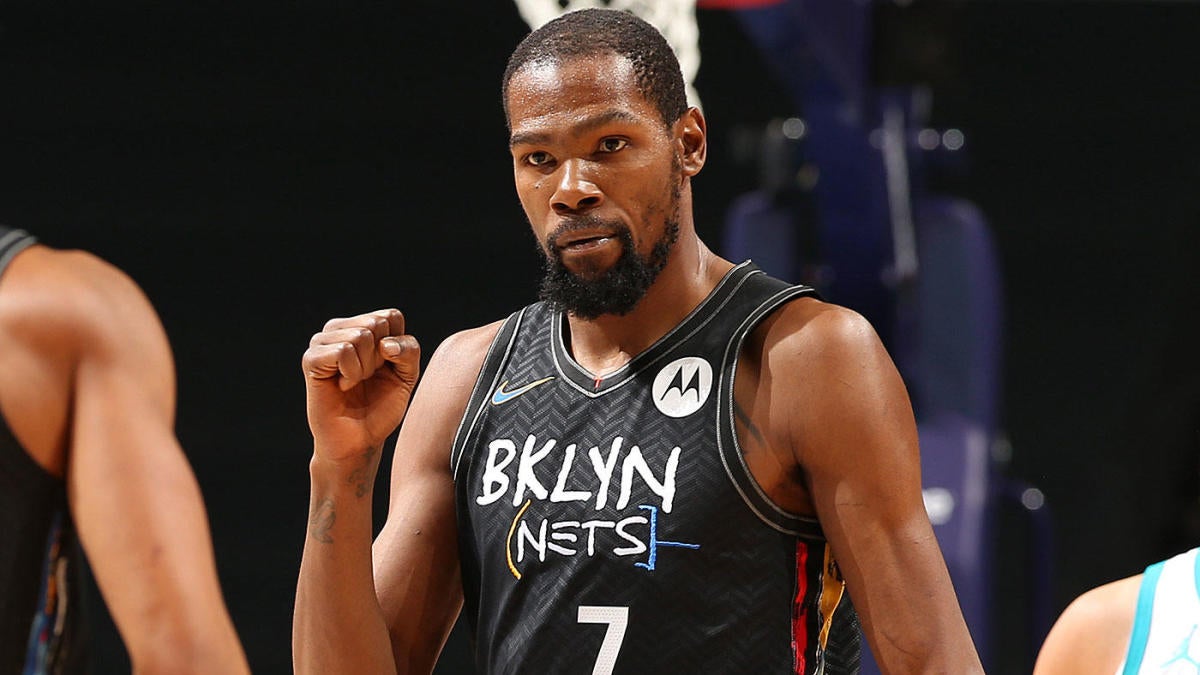 Props: Brooklyn Nets-Minnesota Timberwolves 
*Edit: this game has been postponed, we will revisit
This is a bet on the egregious difference between the Nets offense and Timberwolves defense. Brooklyn (#1) should have no issue scoring against the Timberwolves 28th-ranked defense. The Nets also have a bottom-ten defense and Minnesota plays at the second-fastest pace in the NBA.
This is a great game to target for props, as the Nets are top-ten in both points in the paint and threes made, while the Timberwolves can't stop either one.
Minnesota comes in 11th in points in the paint, while the Nets are 19th stopping scoring down low.
Yes, Kyrie and Harden are out. It's why I don't like the over, which is 235. Instead, let's focus on props.
Kevin Durant's over
Anthony Edwards' over
Props: Ja Morant and Jonas Valanciunas OVER points against Chicago
No team scores more in the paint than the Grizzlies. Chicago is the fifth-most vulnerable defense in the paint, suggesting a big game for the Grizzlies duo.
With both teams also in top-ten of pace, there will be plenty of opportunities for both to score.
Morant only shoots 3.5 threes per game, meaning he's well designed to take advantage of this matchup. Morant's over is my two-unit play of the night.
Memphis Grizzlies-Chicago Bulls OVER 228.5 points
Same game, but this is a bet solely on pace of play. Both teams play fast (Memphis: 3rd, Chicago: 7th), and each offense is a hair stronger than the opposing defense. I find this to be a very reasonable line for these two teams.
Sacramento Kings-New Orleans Pelicans OVER 234.5 points
Well this is about as juicy as an over comes. The Kings and Pelicans are owners of the two worst defenses in the entire NBA, reason enough to target this game.
Both offenses come in ranked inside the top-ten of scoring – this should be a sloppy game with plenty of points.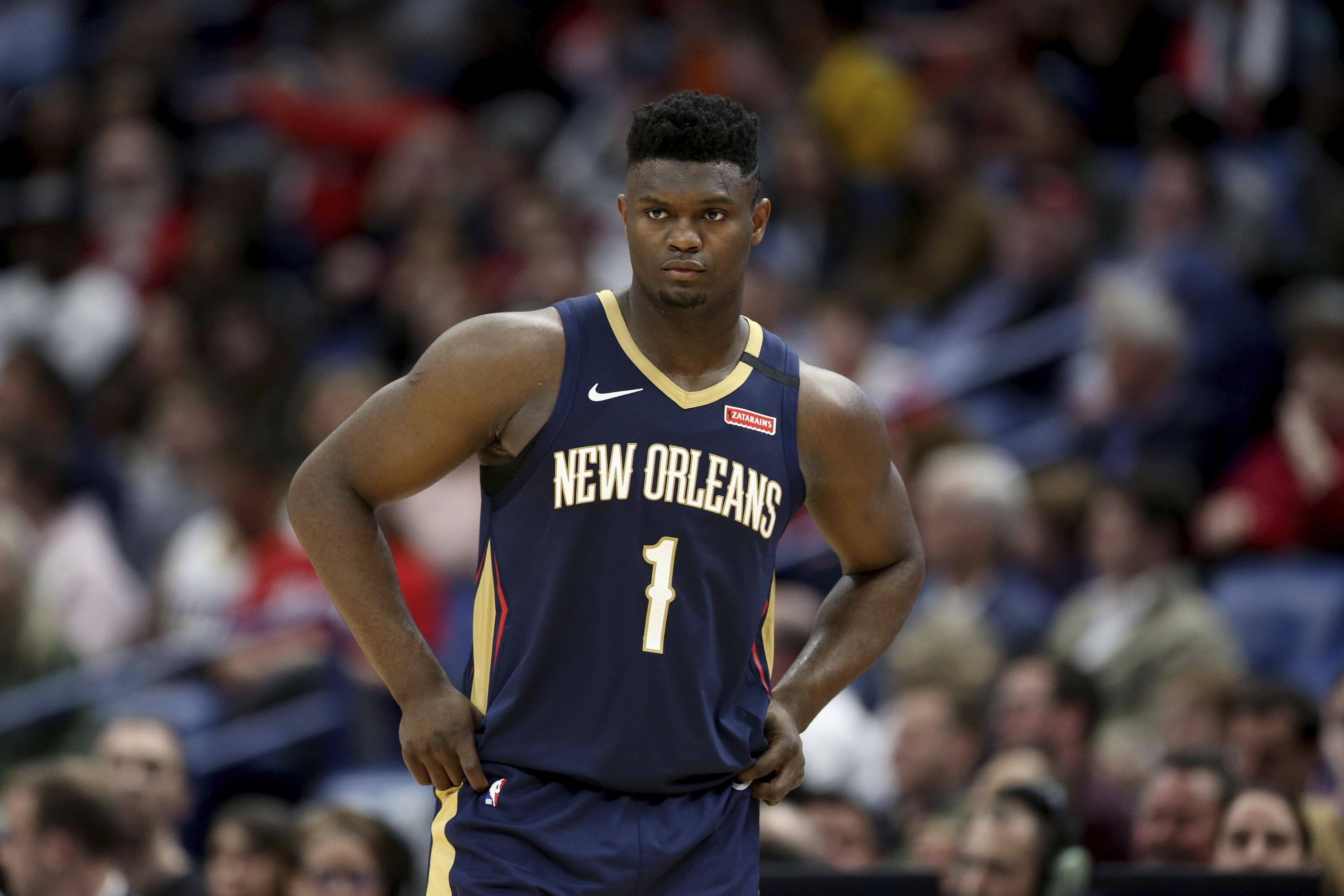 Props: Zion Williamson and Brandon Ingram OVER points
Let's stay in New Orleans for a moment to acknowledge the choice matchup the Pelicans have. New Orleans is second in points in the paint, while the Kings are the most generous defense to scoring inside. Zion does the entirety of his work down low and is well-positioned for a massive game.
Ingram is a bit more balanced of a scorer, but should have his way against Sacramento.
Utah Jazz -11 vs. Washington Wizards
Utah is significantly better than Washington in these rankings. A top-five unit on both sides, there's a reason they're at the top of the West. The Wizards are bottom-ten on offense and defense and potentially without Bradley Beal. Jump on this line.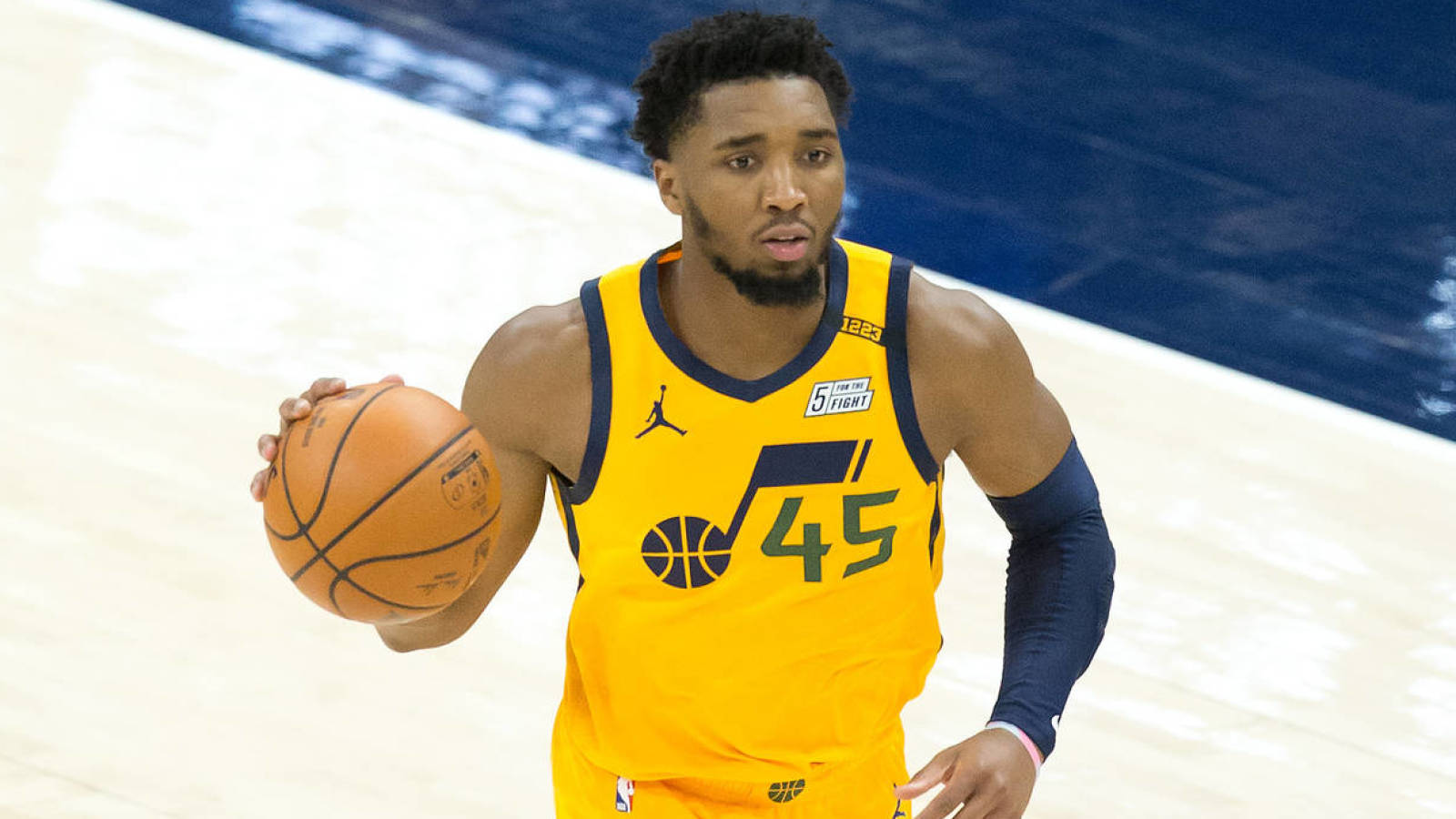 Prop: Donovan Mitchell OVER points
No team makes more threes per game than the Jazz, led by Mitchell. The Wizards are 26th in the NBA stopping the three. Mitchell chucks up over eight threes a game, as does Jordan Clarkson, another worthy target tonight.
Houston Rockets TEAM TOTAL UNDER 108.5 at Phoenix Suns
My favorite bets the last few weeks have been consistently targeting poor offenses against strong defenses. Houston's 26th-ranked offense is going to have issues against Phoenix's 5th-ranked defense.
Best of luck to all tonight, and check back tomorrow for the next batch of picks. You can find me on Twitter, @griffybets, for the latest.
The Rankings: NBA Best Bets
For the sake of showing my work and being a resource to you all, the rankings for the week are below. Beyond offensive and defensive rankings, we've got pace of play rankings and teams rankings on threes and points in the paint (on both sides of the ball).
Shoutout to TeamRankings.com for their treasure trove of statistics.
Rankings are created by averaging out the following:
Points per game
Effective field goal percentage
Efficiency (off/def)
Pace is calculated by:
Field goals attempted per game
Possessions per game
Offensive Ranking
Defensive Ranking

Brooklyn
LA Clippers
Milwaukee
Utah
Denver
Phoenix
New Orleans
Sacramento
Portland
Atlanta
Chicago
Dallas
Philadelphia
Boston
Indiana
Memphis
Golden State
Toronto
Charlotte
LA Lakers
Washington
San Antonio
Miami
Detroit
Minnesota
Houston
New York
Okla City
Orlando
Cleveland

LA Lakers (t-1)
New York (t-1)
Utah
Philadelphia
Phoenix
Miami
LA Clippers
Dallas
Boston
Milwaukee
Atlanta
Golden State
Toronto
Memphis
Indiana
Denver
San Antonio
Charlotte
Chicago
Detroit
Cleveland
Brooklyn
Okla City
Orlando
Houston
Washington
Portland
Minnesota
New Orleans
Sacramento

Pace

Milwaukee
Minnesota
Memphis
Washington
Indiana
Golden State
Chicago
San Antonio
Sacramento
Houston
Portland
Orlando
Toronto
Brooklyn
Philadelphia
Utah
New Orleans
Boston
Okla City
Denver
Charlotte
LA Lakers
Phoenix
Atlanta
Detroit
Cleveland
Dallas
LA Clippers
Miami
New York
Offensive Preferences vs. Defensive Weaknesses
Offense: Points in Paint
Defense: Opponent's Points in Paint (worst to best)

Memphis
New Orleans
Sacramento
Indiana
Cleveland
Chicago
LA Lakers
Brooklyn
Washington
Denver
Minnesota
Milwaukee
Philadelphia
San Antonio
Atlanta
Boston
Houston
Detroit
Okla City
Golden State
Phoenix
Charlotte
New York
Miami
Utah
Dallas
Toronto
LA Clippers
Orlando
Portland

Sacramento
Indiana
Minnesota
Detroit
Chicago
Okla City
Cleveland
Utah
San Antonio
Houston
Brooklyn
Atlanta
Portland
LA Lakers
LA Clippers
Washington
Charlotte
Memphis
Philadelphia
Phoenix
Golden State
New Orleans
Denver
Orlando
Boston
Dallas
New York
Milwaukee
Toronto
Miami
Offense: Three-Pointers Made
Defense: Opponent Three Point % (worst to best)

Utah
Portland
Toronto
Milwaukee
LA Clippers
Brooklyn
Charlotte
Dallas
Golden State
Houston
Boston
Denver
Phoenix
Minnesota
Atlanta
Okla City
Miami
Chicago
Indiana
Detroit
Sacramento
Orlando
New York
LA Lakers
New Orleans
Memphis
Philadelphia
Washington
San Antonio
Cleveland

New Orleans
Sacramento
Minnesota
Cleveland
Washington
San Antonio
Detroit
Houston
Toronto
Indiana
Milwaukee
Orlando
Portland
Boston
Golden State
Memphis
Brooklyn
Charlotte
LA Clippers
Miami
Dallas
Philadelphia
Denver
Okla City
Chicago
Atlanta
Phoenix
LA Lakers
Utah
New York