Let's get it right after a slow start. Here are the NBA best bets for Tuesday night.
I've updated the rankings which guide these picks – all of which can be found at the bottom of the piece.
This week: 3-5 (-2 units)
NBA Season: 75-60 (+18.5u)
Follow me on Twitter: @griffybets
Let's get to Tuesday's picks.
NBA Best Bets: Tuesday April 20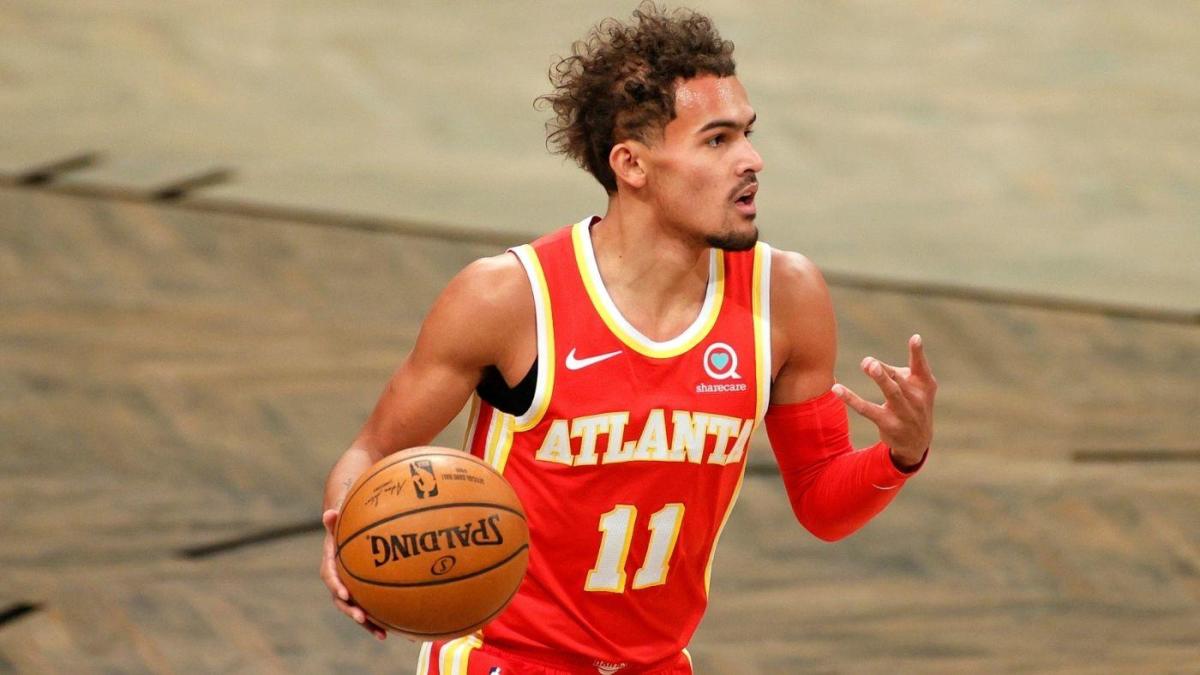 Atlanta Hawks -10 vs. Orlando Magic
The Hawks are just better on both ends. They've also been playing extremely well. Let's not overthink this.
Prop pick: Kyrie Irving OVER points
It's no secret the Nets/Pelicans game should be a high-scoring affair. We've got two top-ten offenses matched up with two bottom-ten defenses. With Durant and Harden both out, it's hard for me to trust this over.
What I can trust is individual players to score, and that starts with Kyrie. The Nets have the advantage shooting the three in this one, and Irving shoots seven a game.
With Kyrie having to compensate for the lack of fellow stars, I foresee a big game for the guard.
2 unit bet on both Kyrie's over and Kyrie over 2.5 threes.
2 unit bet: LA Clippers TEAM TOTAL OVER against Portland Trail Blazers
We've got ourselves the number-two offense going against the 27th defense. The Clippers have been humming, and Kawhi has returned. No reason to think Portland will be able to slow this offense down.
Minnesota Timberwolves-Sacramento Kings OVER 238
Well, this one is high. This is a premier game between the two worst defenses in the NBA, what a treat. Both teams also play fast, so this should be a swiss-cheese party full of points.
Prop pick: Kings and Timberwolves in the paint
Going a level further, both offenses should do the majority of their scoring near the rim. My picks for a game flow like that would be De'Aaron Fox and Karl-Anthony Towns.
The Rankings: NBA Best Bets
For the sake of showing my work and being a resource to you all, the rankings for the week are below. Beyond offensive and defensive rankings, we've got pace of play rankings and teams rankings on threes and points in the paint (on both sides of the ball).
Shoutout to TeamRankings.com for their treasure trove of statistics.
Rankings are created by averaging out the following:
Points per game
Effective field goal percentage
Efficiency (off/def)
Pace is calculated by:
Field goals attempted per game
Possessions per game
Offensive Ranking
Defensive Ranking

Brooklyn
LA Clippers
Milwaukee
Denver
Utah
Phoenix
Sacramento
New Orleans
Portland
Boston
Atlanta
Dallas
Philadelphia
Chicago
Indiana
Golden State
Memphis
Toronto
Charlotte
Washington
LA Lakers
San Antonio
Miami
Houston
Detroit
New York
Minnesota
Okla City
Orlando
Cleveland

LA Lakers (t-1)
New York (t-1)
Utah
Philadelphia
Phoenix
Miami
LA Clippers
Dallas
Golden State
Milwaukee
Toronto
Boston
San Antonio
Memphis
Atlanta
Denver
Indiana
Detroit
Charlotte
Cleveland
Brooklyn
Chicago
Okla City
Orlando
Washington
Houston
Portland
New Orleans
Minnesota
Sacramento

Pace

Minnesota
Milwaukee
Washington
Memphis
Indiana
Golden State
Chicago
San Antonio
Houston
Sacramento
Portland
New Orleans
Brooklyn
Utah
Okla City
Orlando
Toronto
Philadelphia
Boston
Denver
Charlotte
LA Lakers
Phoenix
Atlanta
Detroit
Dallas
Cleveland
LA Clippers
New York
Miami
Offensive Preferences vs. Defensive Weaknesses
Offense: Points in Paint
Defense: Opponent's Points in Paint (worst to best)

Memphis
New Orleans
Sacramento
Indiana
Cleveland
Chicago
Washington
LA Lakers
Brooklyn
Denver
Minnesota
Milwaukee
San Antonio
Philadelphia
Atlanta
Houston
Boston
Okla City
Detroit
Golden State
Charlotte
Phoenix
New York
Miami
Utah
Dallas
Toronto
LA Clippers
Orlando
Portland

Sacramento
Indiana
Detroit
Chicago
Minnesota
Utah
Okla City
Cleveland
San Antonio
Houston
Atlanta
Portland
LA Lakers
Brooklyn
Washington
LA Clippers
Memphis
Golden State
Charlotte
Philadelphia
Phoenix
New Orleans
Orlando
Denver
Boston
Dallas
New York
Milwaukee
Toronto
Miami
Offense: Three-Pointers Made
Defense: Opponent Three Point % (worst to best)

Utah
Portland
Toronto
Milwaukee
LA Clippers
Brooklyn
Golden State
Charlotte
Dallas
Houston
Boston
Phoenix
Denver
Minnesota
Atlanta
Miami
Okla City
Chicago
Indiana
Detroit
Sacramento
Orlando
New York
LA Lakers
Memphis
Philadelphia
New Orleans
San Antonio
Washington
Cleveland

Minnesota
New Orleans
Sacramento
Cleveland
Houston
Toronto
Washington
San Antonio
Orlando
Indiana
Milwaukee
Portland
Boston
Detroit
Charlotte
Brooklyn
Dallas
Golden State
Miami
Memphis
Denver
Philadelphia
Okla City
LA Clippers
Chicago
Phoenix
Atlanta
LA Lakers
Utah
New York
Yesterday's piece: NBA Best Bets: Monday 4/19
Griffin's working to find betting value where others may not. With a main focus on the NFL, consider Griffin your go-to resource for matchup breakdowns, including in the trenches and receivers vs. corners. Follow @griffybets on Twitter for more articles and videos. NBA breakdowns will be the primary focus during the NFL offseason.