Zion Williamson being the first overall pick is a lock, but who comes after him?
In just a week, barring something absolutely off-the-wall crazy happens, Zion Williamson will be drafted first overall in the 2019 NBA Draft. There hasn't been a first overall pick with this much fanfare in a long time, but lost in the absolute mayhem that was the ZIon Williamson sweepstakes is that so many other phenomenal players are hidden within this year's draft class. While Zion stole the show — and rightfully so — it's time to talk about the players that will be coming after Zion, those who very well may make as big of an impact in the league with a fraction of the spotlight.
1. New Orleans Pelicans – Zion Williamson
Some might say that with the brewing front-office drama regarding the New Orleans Pelicans, who have the privilege of picking first, there could be a wild upset where Zion isn't drafted first. Well, that's all well and good, but the marketplace doesn't think so.
Presently, Zion is -1000 to earn the nod as the first overall pick. That's a 91-percent implied chance of him being drafted first. Sure, anything can happen, but let's move on to the other potential draft plays to keep in mind.
2. Memphis Grizzlies – Ja Morant
Overshadowed by the media's infatuation with Zion, Ja Morant quietly had a great season at Murray State, leading his team in the NCAA Tournament to the Round of 32 over an upset win over Marquette. Despite a destruction at the hands of Florida State, the nation witnessed Ja Morant's absurdly unfair scoring ability, flashy-yet-precise passing, and his confidence.
Morant is undoubtedly the best player in the draft behind Zion, and the media consensus is that the Grizzlies picking him at No. 2 is as close to a lock as the Pelicans taking Zion with the No. 1 pick. Presently, a wager on Morant to be the second overall pick is -200, making the implied odds at 67-percent that he'll be chosen after Zion.
When it comes to true value when betting the NBA Draft, Ja Morant should be top of the list as his talent and ability to build around a Memphis Grizzlies team in desperate need of a potential superstar could have an NBA-ready scorer in Morant.
Pound -200 if you can find it on Morant.
3. New York Knicks – RJ Barrett
When the NBA Draft Lottery went down, Knicks fans were majorly disappointed. For months, there had been talk that the Knicks would be the ones claiming the first overall pick, despite the fact it's a literal lottery. The media hoopla surrounding the hysteria involving a potential Zion-to-Knicks situation did not deter fans from Photoshopping pictures of Zion in a Knicks jersey and even sportsbooks in Las Vegas and the offshore market from posting the Knicks as the favorites to win the lottery.
As we all know, the Knicks and their collective fanbase endured yet another frustrating draft-related occurrence, and here we are, capping the Knicks' pick at No. 3 overall. According to most mock drafts out there, RJ Barrett is expected to go to the Knicks at No. 3.
While it's hard to find an actual betting line on RJ Barrett, if you're looking for props that have him going top three, there's very little doubt the Knicks will go with anyone else here at this position. Given that Barrett was seen as Zion's right-hand man on the 2018-19 Duke squad, there's no doubt that many people are high on Barrett's athleticism, defensive prowess, and potential to become a multi-tool point guard.
While it wouldn't be the first time something crazy happened on draft day — think Anthony Bennett — these are the safest post-Zion picks and draft plays out there.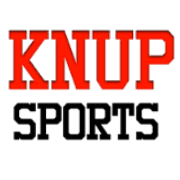 We are a team of dedicated sports fans, writers, handicappers, bettors and experts that simply love sports. Our guys bring any number of sports articles including strategy, picks, previews, industry news, opinions and more! Thanks for visiting KnupSports.com!