The play-in tournament is behind us and we're on to the first round. We'll be doing previews for every series. Here is the Boston Celtics vs Brooklyn Nets betting preview.
Here's what I'm thinking for the first round of the NBA playoffs. Below this blurb are all the ranks for each team that I will discuss. Use this as a resource. I've consolidated offensive and defensive ranks (equation at bottom of table), offensive and defensive preferences, and pace of play. I've also tacked on recent performance, key injuries, and betting trends.
The hope is that we find overlap between a team strength and another team weakness, or vice versa. This is nothing more than a guide. I'll be making a few picks at the end, but I hope more than anything that this helps give you a look into how each team matches up.
These series previews will be all-encompassing. Logically, any advantage that would apply for one team should hold pat for the entire series.
Let's get to it. Follow me on Twitter, @griffybets, for all things NBA this postseason. Drop me a line with any feedback or ideas for stats you'd like to see included!
Boston Celtics
Brooklyn Nets
Offense rank: 12

Threes rank: 9

Pts in paint: 19

***

Defense rank: 11

Perimeter D: 19

Opp. pts in paint: 5

***

Pace: 15

Offense rank: 1

Threes rank: 4

Pts in paint: 11

***

Defense rank: 19

Perimeter D: 16

Opp. pts in paint: 17

***

Pace: 17

Last 10 Games
Last 10 Games

5-5

6-4

ATS record
ATS record

34-38-1

38-34

O/U record
O/U record

37-36

40-32
| | |
| --- | --- |
| Odds to win Series | Odds to win Series |
| +540 | -850 |
Regular Season Head-to-Head
Nets won, 3-0
Offensive/Defensive ranks calculated by averaging (points per game, EFG% and efficiency)
Pace calculated by averaging (field goals attempted per game and possessions per game)
Threes/Perimeter defense calculated by averaging (threes made per game and 3P%)
Shoutout to TeamRankings.com for the above stats. That site has everything you could ever ask for – this is just a taste of the numbers they consolidate for you. Consider perusing the site to dig into areas of the game you're curious about.
Series Schedule: Boston Celtics vs Brooklyn Nets
Game 1: Saturday 5/22 at 8 PM EST
Game 2: 5/25
Game 3: 5/28
Game 4: 5/30
Game 5: 6/1
Game 6: 6/3
Game 7: 6/5
Thoughts on the Series: Boston Celtics vs Brooklyn Nets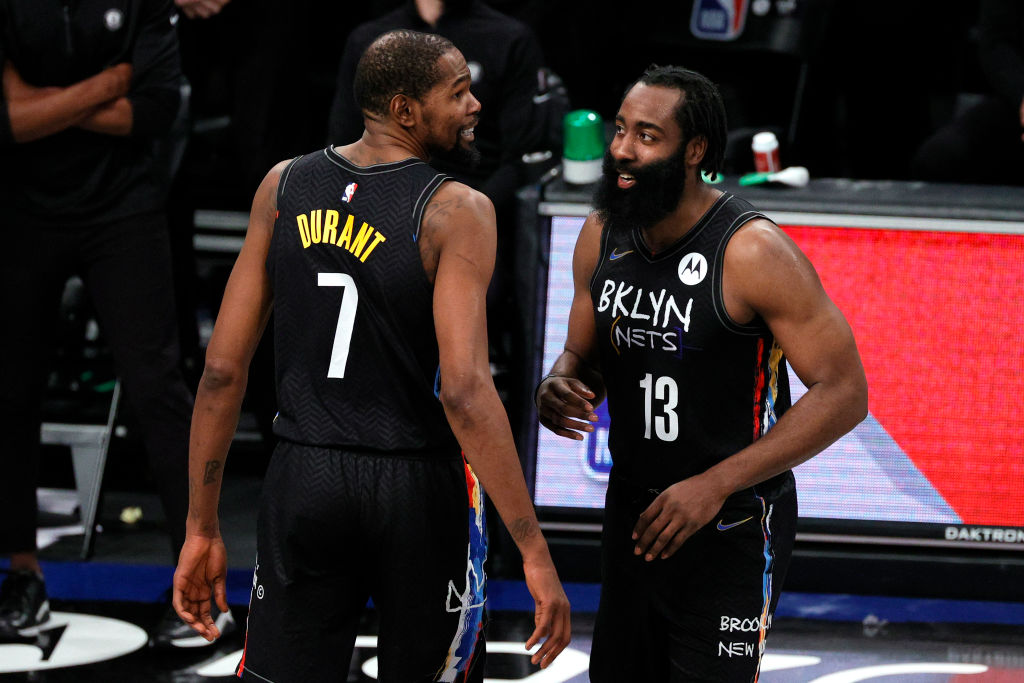 No love lost between these two rivals, plenty of interesting storylines to follow in this one. The Celtics won their way into this matchup by taking down the Wizards in the play-in game.
Brooklyn finally has their three stars healthy. Their offensive numbers are impressive as is, consider that Kevin Durant, James Harden and Kyrie Irving have played just nine games together this season.
Already the top offense, they'll only get better – at least, that's the assumption.
For the Celtics, they hobbled to the finish and then turned it on in the play-in game thanks to Jayson Tatum's 50 points.
The loss of Jaylen Brown for the year hurts, this would be a much better series if he was in the lineup.
It's hard to see Boston staying competitive against Brooklyn in this one. They lost all three games to them during the season and one of their best players on both ends won't be around to help. While they may steal a game or two, the Nets should advance with ease, as the -850 odds suggest.
Stat Leaders for Each Team
If you want to include some Celtics/Nets in your DFS lineups or prop picks, the below players are where I'd recommend starting.
Boston
Jayson Tatum 26.4 ppg, 7.6 3PApg, 38.6% 3P%
Kemba Walker: 19.3 ppg, 8.2 3PApg
Evan Fournier: 46.3% 3P%
Brooklyn
Kevin Durant: 39.6 PRApg, 45% 3P%
Kyrie Irving: 26.9 ppg, 7.0 3PApg
James Harden: 44 PRApg, 7.3 3PApg
Joe Harris: 47.5% 3P%
Favorite Bets for the Series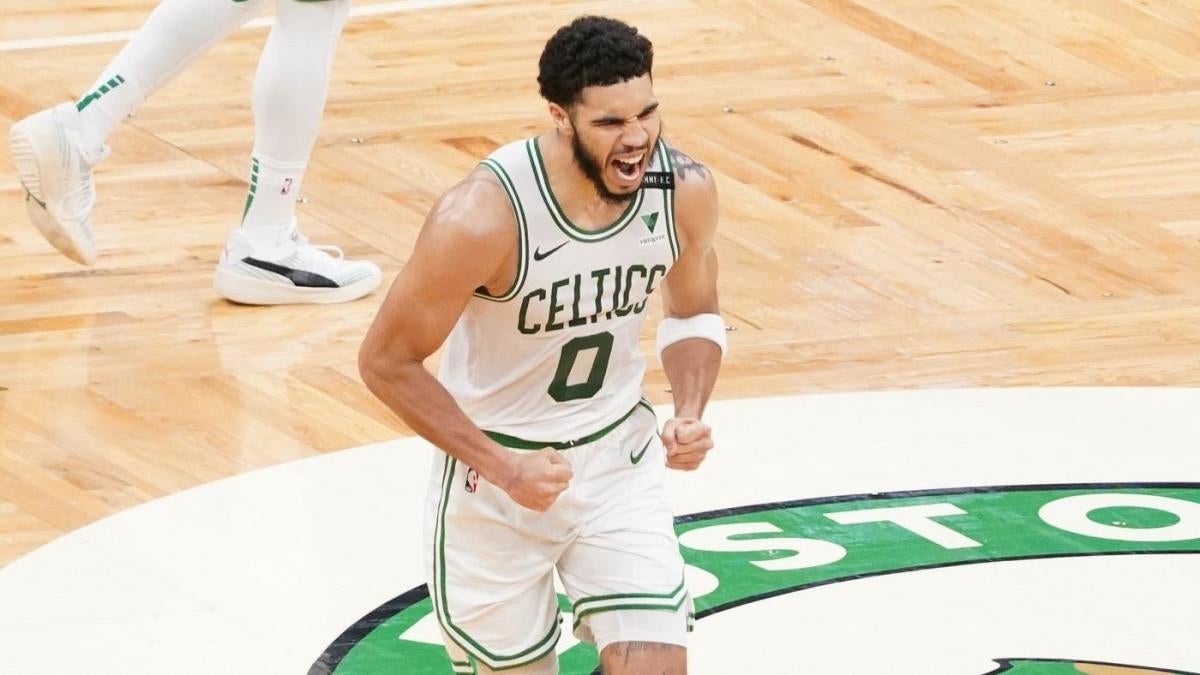 Just because we don't like the Celtics chances doesn't mean we can't ride some points in the meantime. Tatum is going to have to do everything against Brooklyn, just how he likes it. What may trip the Nets up this postseason is their lackluster defense. We'll be riding Tatum most nights here, someone has to score.
For Brooklyn, there is a distinct advantage from three in this series – playing right into their hands. Load up on Nets props against the Celtics 19th-ranked perimeter defense. All players are pretty much interchangeable here, we have to just see how the series progresses.
We're not going to bet on a series winner here, -850 is a fool's bet.
GriffyBets Nightly Targets: Tatum OVER points, Fournier OVERs, Harris OVERs, Harden OVERs
Series winner: Brooklyn
Stay tuned for more NBA betting previews throughout the week. We'll be breaking down each series here on KnupSports.com.
Related reading:
Griffin's working to find betting value where others may not. With a main focus on the NFL, consider Griffin your go-to resource for matchup breakdowns, including in the trenches and receivers vs. corners. Follow @griffybets on Twitter for more articles and videos. NBA breakdowns will be the primary focus during the NFL offseason.