The play-in tournament is behind us and we're on to the first round. We'll be doing previews for every series. Here is the Memphis Grizzlies vs Utah Jazz betting preview.
Here's what I'm thinking for the first round of the NBA playoffs. Below this blurb are all the ranks for each team that I will discuss. Use this as a resource. I've consolidated offensive and defensive ranks (equation at bottom of table), offensive and defensive preferences, and pace of play. I've also tacked on recent performance, key injuries, and betting trends.
The hope is that we find overlap between a team strength and another team weakness, or vice versa. This is nothing more than a guide. I'll be making a few picks at the end, but I hope more than anything that this helps give you a look into how each team matches up.
These series previews will be all-encompassing. Logically, any advantage that would apply for one team should hold pat for the entire series.
Let's get to it. Follow me on Twitter, @griffybets, for all things NBA this postseason. Drop me a line with any feedback or ideas for stats you'd like to see included!
Memphis Grizzlies
Utah Jazz
Offense rank: 18

Threes rank: 23

Pts in paint: 1

***

Defense rank: 9

Perimeter D: 17

Opp. pts in paint: 16

***

Pace: 5

Offense rank: 3

Threes rank: 1

Pts in paint: 25

***

Defense rank: 3

Perimeter D: 1

Opp. pts in paint: 22

***

Pace: 20

Last 10 Games
Last 10 Games

6-4

7-3

ATS record
ATS record

43-30-1

41-31

O/U record
O/U record

37-37

33-38-1
| | |
| --- | --- |
| Odds to win Series | Odds to win Series |
| +425 | -625 |
Regular Season Head-to-Head
Jazz won, 3-0
Offensive/Defensive ranks calculated by averaging (points per game, EFG% and efficiency)
Pace calculated by averaging (field goals attempted per game and possessions per game)
Threes/Perimeter defense calculated by averaging (threes made per game and 3P%)
Shoutout to TeamRankings.com for the above stats. That site has everything you could ever ask for – this is just a taste of the numbers they consolidate for you. Consider perusing the site to dig into areas of the game you're curious about.
Series Schedule: Memphis Grizzlies vs Utah Jazz
Game 1: Sunday 5/23
Game 2: 5/26
Game 3: 5/29
Game 4: 5/31
Game 5: 6/2
Game 6: 6/4
Game 7: 6/6
Thoughts on the Series: Memphis Grizzlies vs Utah Jazz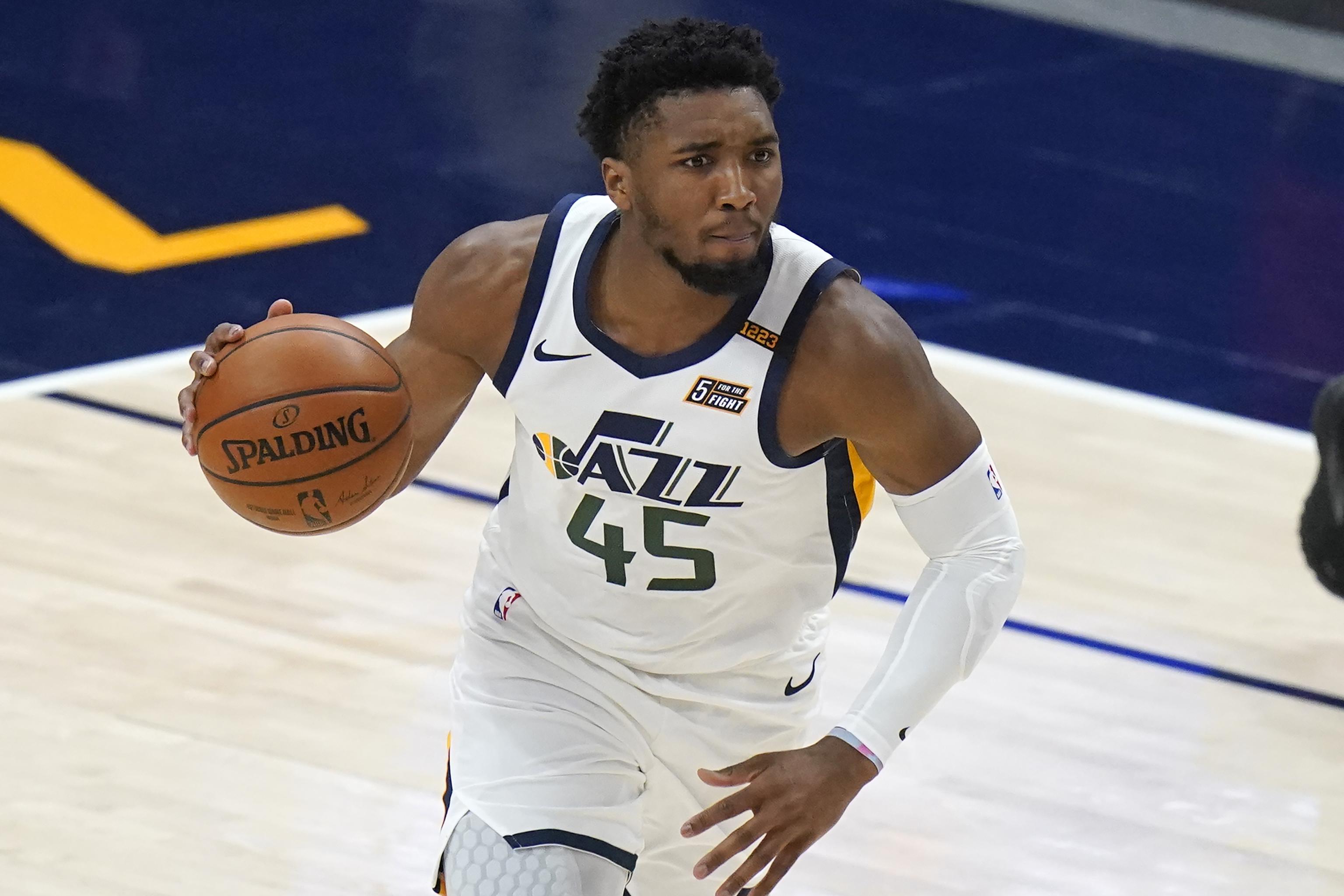 The Jazz are one of the NBA's very best teams this year. That is a given considering they own the top seed in a loaded Western Conference, but the numbers show just how dominant they've been on both ends.
The biggest x-factor is the health of Donovan Mitchell, who hasn't played since early April. He is expected to play in Game 1 – a huge lift for the Jazz.
Utah getting to avoid both LA and Golden State is certainly a gift. I like this Memphis team, and they should be able to get their share of points in the paint – but the Jazz should advance here.
Utah is tops on both ends of the perimeter game, and the Grizzlies' 17th-ranked perimeter defense will have its hands full.
It's surprising to me that a team with Rudy Gobert is so generous to points in the paint, but the numbers don't lie. We'll be looking to take some Morant and Valanciunas props throughout this series.
Still – the better team is Utah, playing great basketball all season. Respect the numbers, and give the Jazz their credit
Stat Leaders for Each Team
If you want to include some Hawks/Knicks in your DFS lineups or prop picks, the below players are where I'd recommend starting.
Memphis
Ja Morant: 19.1 ppg
Jonas Valanciunas: 17.1 ppg, 12.5 rpg
Utah
Donovan Mitchell: 26.4 ppg, 8.7 3PApg
Jordan Clarkson: 18.4 ppg, 8.8 3PApg
Mike Conley: 16.2 ppg, 6.0 apg, 6.6 3PApg, 41.2% 3P%
Joe Ingles: 6.1 3PApg, 45.1% 3P%
Rudy Gobert: 13.5 rpg, 2.7 bpg
Favorite Bets for the Series
As we mentioned above, there's a significant advantage for a Memphis offense tops in points in the paint. We'll take their top scorers to hit their numbers on a nightly basis. Beyond that, I'd likely focus on the Utah perimeter game. They have a balanced attack, evidenced from the stats above.
Let's give it a night to see how Mitchell reintegrates into the lineup.
I love the over throughout this series. The Grizzlies have their significant advantage, with the top paint offense going against the 22nd-ranked interior defense. The Jazz have their advantage from deep tops from three against the 17th-ranked perimeter defense.
GriffyBets Nightly Targets: Morant, Valanciunas OVER. Utah THREES, OVER points
Series winner: Utah
Stay tuned for more NBA betting previews throughout the week. We'll be breaking down each series here on KnupSports.com.
Related reading:
---
Join our Discord
to leave a question or comment regarding this article. We have sports fans talking betting all day — every day! JOIN THE DISCORD NOW AND QUALIFY FOR PRIZES & BETTING SWAG!
---