In this relaxed week before New Years, I thought I'd try something fun: Ranking the NBA duos if I could pick any of them to start a franchise with.
This stemmed from playing 2k with my roommate – we often do fantasy drafts, and I would love a game mode that allows you to start the fantasy draft with two of a core already together.
I'll likely email these official rankings to the 2k staff to make their lives easier, I need that game mode to exist.
Anyway, let's set some parameters.
I'm picking these duos in the lens that I want to

win a title within three years

I'll try to focus on just the players and not contracts, but it may come into play a bit, it's just part of it. A core with Zion/Ja becomes more appealing not just because of their talent, but because they're cheap and under team control for three seasons.

I'll likely give an honorable mention in which the second and third best players on a team are close in talent

This is the only right list
Let's go!
NBA Duos: The Bleak Tier
30
Detroit Pistons – Killian Hayes and Jerami Grant
29
San Antonio Spurs – Dejounte Murray and DeMar DeRozan
These two rosters made me feel the worst about myself. The Pistons roster is devoid of proven commodities on the right side of 30, save for Grant, their leading scorer through three games. I'll take Killian Hayes, who's gotten some buzz as a dynamic talent, but it's a roll of a dice I'd prefer to avoid.
The Spurs had an amazing run the last two decades, and it appears the well has run dry. I came close to slotting in the 22 year old Lonnie Walker over DeRozan, but have to give the nod to the 31 year old vet for this exercise.
NBA Duos: 'One of These Youngins Can Be Something' Tier
28
New York Knicks – Mitchell Robinson and RJ Barrett
27
Oklahoma City Thunder – Shai Gilgeous-Alexander and Darius Bazley
26
Charlotte Hornets – LaMelo Ball and Gordon Hayward
25
Orlando Magic – Nikola Vucevic and Markelle Fultz
Of the above, SGA is my favorite player, but this Thunder team just has no one else you could trust to build a franchise around. The Knicks have to rise above their level of mediocrity and hit on some draft picks eventually, right? 
Opting for Hayward over Rozier with LaMelo taking the point guard position for this fresh franchise. Wings are always valuable, and even in his 30s, Hayward can score (if we turn injuries off).
Jonathan Isaac almost cracked this list for Orlando, but I'll take the known commodity in Vucevic and the potential of the former top pick Fultz.
NBA Duos: 'Let's Trade Our Old Guys' Tier
24
Washington Wizards – Bradley Beal and Russell Westbrook
23
Houston Rockets – James Harden and Christian Wood
I'm keeping John Wall off this list. At 30, I just don't think his game is going to age well. The same could be said for Westbrook, which is why the Wizards find themselves so low. I do like Avdija's potential for Washington, but he can't be in here over Russ at this stage in their careers.
I want no part of Harden, I've never believed in him as the guy to get you over the hump, and the lack of a wing holds the Rockets back from contending.
NBA Duos: 'Chock Full of Potential' Tier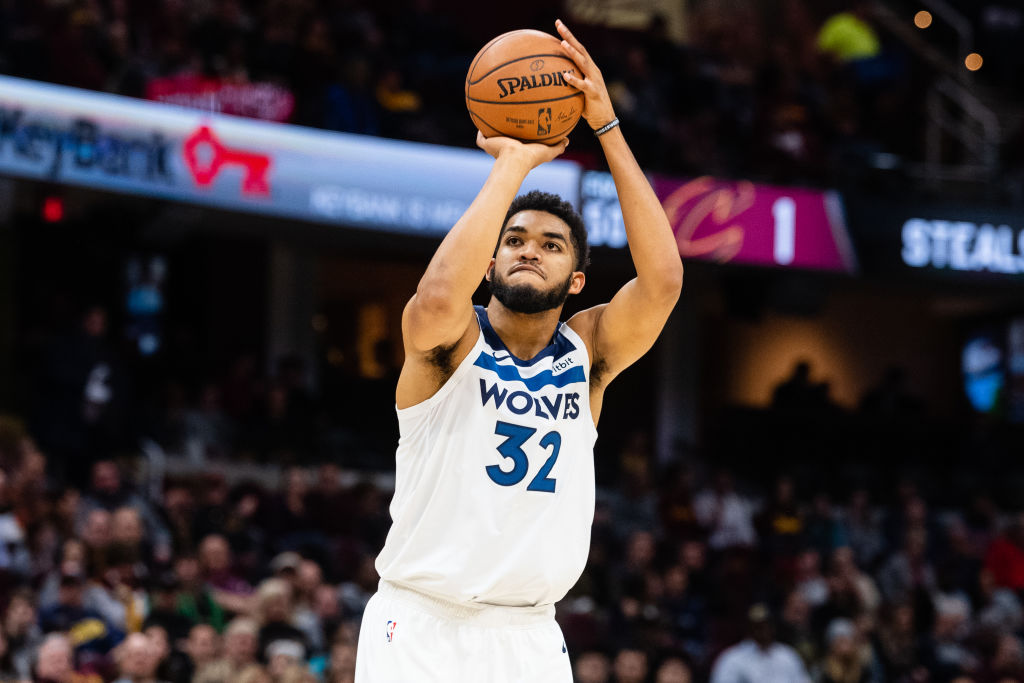 22
Cleveland Cavaliers – Collin Sexton and Darius Garland
21
Indiana Pacers – Domantas Sabonis and Malcolm Brogdon
20
Toronto Raptors – Pascal Siakam and Fred VanVleet
19
Minnesota Timberwolves – Karl Anthony-Towns and D'Angelo Russell
18
Chicago Bulls – Zach Lavine and Lauri Markkanen
Besides the two young-gun guard combo from Cleveland, all of these teams have a solid big/guard combo you'd like to build your foundation on.
Sexton (27ppg) and Garland (19ppg) have brought the juice for Cleveland's 3-0 start, and am excited about the potential they both offer.
I opted for Brogdon over Oladipo because of his versatility and lack of injury history, but it wasn't an easy choice.
While Siakam and VanVleet were two pillars of the Raptors championship team, I can't trust either to be the guy, which is why they aren't higher.
I heavily debated Anthony Edwards inclusion over Russell's, but ultimately had to take the still-just 24 DLo. 
I like both the Timberwolves and Bulls cores beyond these four players and am excited to see what they do in real life.
NBA Duos: 'Is The Best Behind Them?' Tier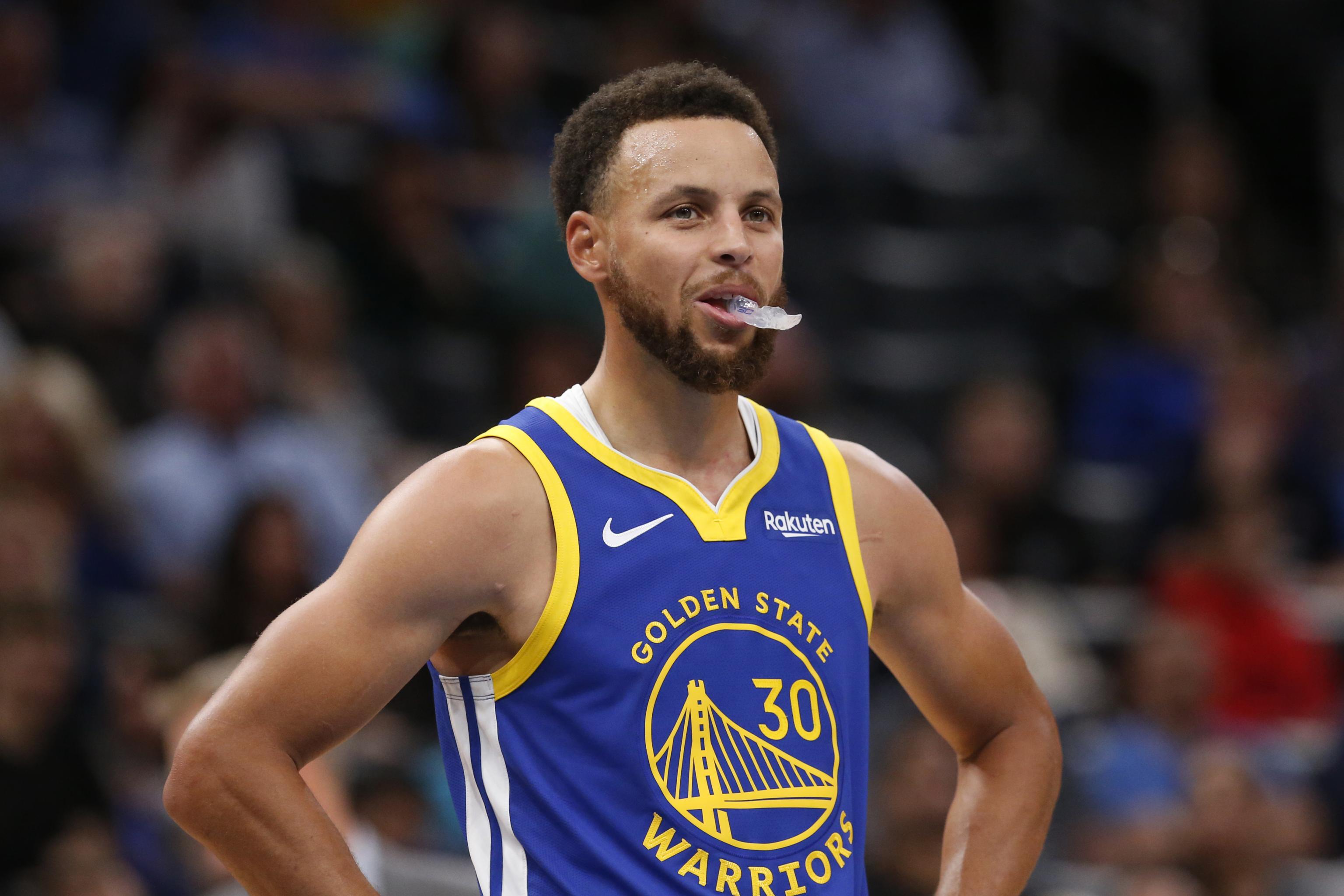 17
Golden State Warriors – Steph Curry and Klay Thompson
16
Philadelphia 76ers – Ben Simmons and Joel Embiid
15
Portland Trail Blazers – Damian Lillard and CJ McCollum
I'm keeping Klay here instead of slotting in Wisemen or Wiggins because this is a three-year exercise. I was so bummed to hear about Klay's injury, if he can return, this duo could still make life difficult for anyone. Getting up there in age, they aren't as attractive as they were a few years ago – but Curry should age gracefully if he can stay healthy.
The Simmons-Embiid marriage hasn't worked out yet but they both still feel like transcendent talents that it's tough to say no to trying it out one more time.
Lillard is a superstar. He may have peaked, but I'll take a guy like that as a core of a contender any day.
NBA Duos: 'Bright Future' Tier
14
Sacramento Kings – De'Aaron Fox and Marvin Bagley
13
Atlanta Hawks – Trae Young and John Collins
12
Utah Jazz – Donovan Mitchell and Rudy Gobert
11
Memphis Grizzlies – Ja Morant and Jaren Jackson
I'll take Bagley's youth and potential over the reliable Buddy Hield, and I love Fox's athleticism and playmaking. I honestly don't think I have the Grizzlies high enough, Ja is the real deal and will be a problem for years to come.
The Hawks have a great young core in Young and Collins, would love to see them insert themselves into the East's playoff race this year.
For the Jazz, Mitchell will bring the points and Gobert will stop them. It's been a recipe that has helped keep Utah relevant in the tough West, and would be a duo I'd feel lucky to start with.
NBA Duos: 'Championship Pedigree But I Dunno' Tier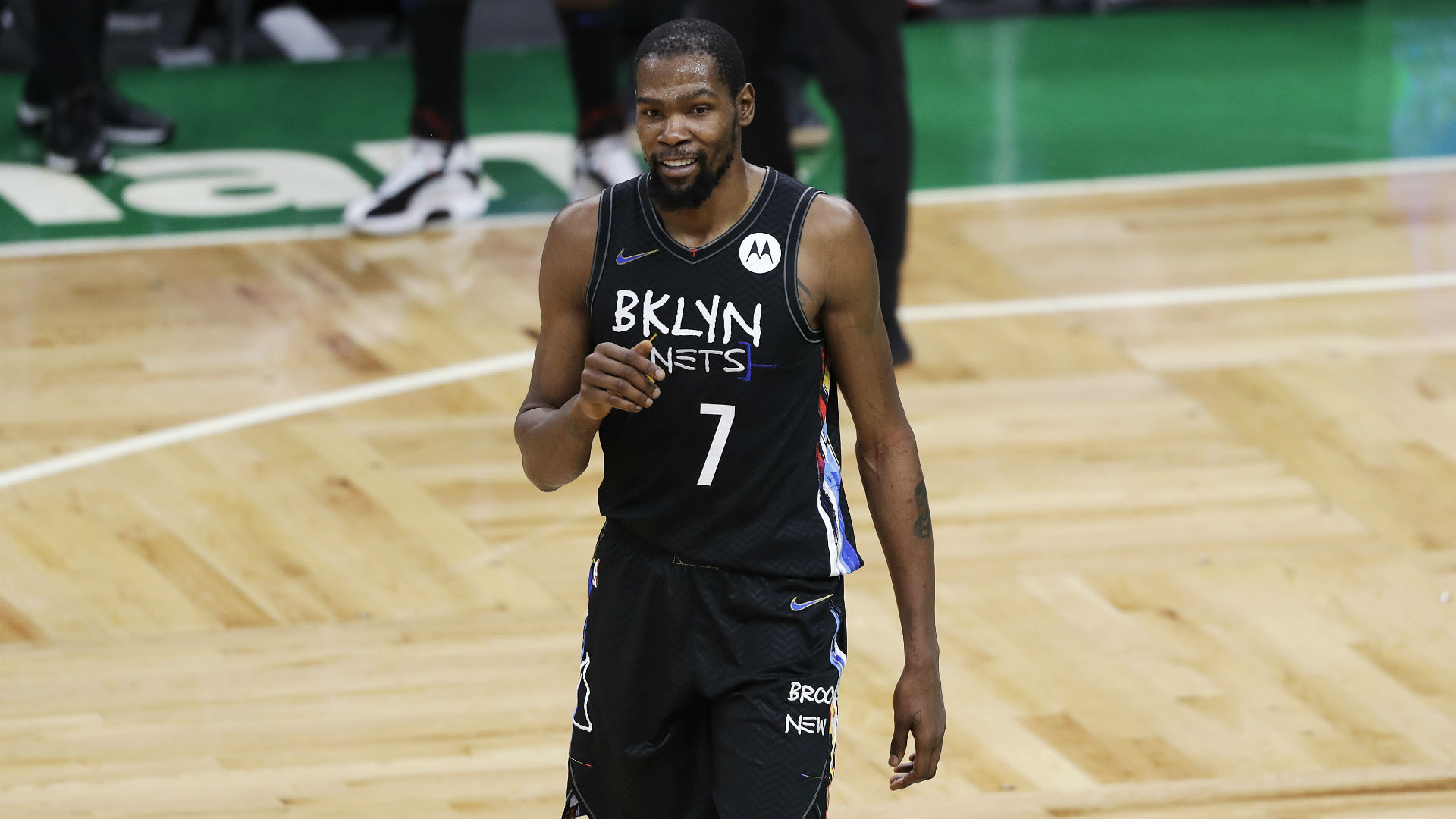 10
Miami Heat – Jimmy Butler and Bam Adebayo
9
Brooklyn Nets – Kevin Durant and Kyrie Irving
Honorable mention to Tyler Herro for Miami. How can I not slot the Heat in the top-ten after making a run to the Finals in the bubble? 
Butler is the type of competitor you'd want as the face of your franchise, proving doubters wrong this past postseason. He is 31 now and it's that reason they can't be higher. Would you prefer to build around Herro and Bam? I might.
As for the Nets, you don't need me to tell you that Durant and Irving are all-stars. Both know what it takes to win a championship, and I'm interested in seeing how they co-exist. I still believe Durant is a top-five player in the NBA.
NBA Duos: 'Brighter Future' Tier
8
Phoenix Suns – Devin Booker and Deandre Ayton
7
New Orleans Pelicans – Zion Williamson and Brandon Ingram
Man, the West has some great young talent. The Suns were the bubble darlings, while the Pelicans are one of the most marketable teams in the NBA. I will gladly take either of these cores into a fresh NBA season confident that I can build around their skill sets.
Ingram has grown into a reliable scorer, and Ayton is only just getting started. Zion and Booker should be all-stars this year.
NBA Duos: 'MVPs' Tier
6
LA Clippers – Kawhi Leonard and Paul George
5
Milwaukee Bucks – Giannis Antetokounmpo and Khris Middleton
You can't go wrong from here on out. Kawhi has two finals MVPs and Giannis has two regular season MVPs.
The Clippers fall to 6 here because of their lackluster 2020 postseason run and the fact that Leonard and PG are getting up there in age.
Giannis is one of the best players in the league but I worry he needs a stronger guard to create plays and shots to free up the paint for the big man.
NBA Duos: 'Only Just Getting Started' Tier
4
Denver Nuggets – Jamal Murray and Nikola Jokic
3
Boston Celtics – Jayson Tatum and Jaylen Brown
2
Dallas Mavericks – Luka Doncic and Kristaps Porzingis
None of the above players are yet 26 years old and all complement each other beautifully. Having a big man with the skills of Jokic opens so much for an offense, and Murray proved himself to be lights-out when he needs to be.
The two Boston wings are growing into elite players at a premium position and Tatum should grow into the MVP conversation in the years to come.
Luka is already there, the favorite to win the MVP at just 21 years old. I expect all three of these teams to make a championship run within the next three years.
NBA Duos: 'Alone at the Top' Tier
1
Los Angeles Lakers – LeBron James and Anthony Davis
There is no reason to overthink this. Until proven otherwise, LeBron and AD are the cream of the crop. James feels ageless while Davis is in his prime and ready to be the number-one option. The Lakers aren't going anywhere.
Well – that was fun! Let me know where I'm wrong. Who isn't high enough? What players did I miss? Toss me a follow on Twitter, @griffybets, and tell me how bad this list was.
Griffin's working to find betting value where others may not. With a main focus on the NFL, consider Griffin your go-to resource for matchup breakdowns, including in the trenches and receivers vs. corners. Follow @griffybets on Twitter for more articles and videos. NBA breakdowns will be the primary focus during the NFL offseason.