Kawhi Leonard came to Toronto intent on making the Raptors NBA champions. Mission accomplished.
Behind the NBA Finals MVP, Toronto won Game 6 of the NBA Finals Thursday night, claiming its first-ever NBA title with a 114-110 victory over two-time defending champion Golden State.
It was the fifth time in six games of the Finals that the road team came out on top, and it was the final game in the Warriors' home arena, Oracle Arena.
Golden State had to deal with an injury to another All-Star but was still within one with seconds to play. But Stephen Curry's three-point attempt was off the mark with eight seconds to go, and a mad scramble ended with the Warriors calling a timeout they didn't have with just 0.9 seconds on the clock. Leonard made the technical free throw to increase the lead to two, then was fouled on the inbounds play by Andre Iguodala and sank two more free throws to clinch the game and the title.
Leonard finished with 22 points and six rebounds, but it was Kyle Lowry and Pascal Siakam coming up big, with each scoring a team-high 26 points. Lowry had 21 of his points in the first half to get Toronto off to a fast start and finished with 10 assists, seven rebounds, and three assists as well.
The Raptors also got big games off the bench from Fred VanVleet, who finished with 22 points, including five three-pointers, and Serge Ibaka, who had 15 points in 22 minutes off the pine.
Another Injury
Golden State was in the game throughout, thanks in part to Klay Thompson's offense. He had 30 points in the game but had to leave after being fouled on a dunk attempt with 2:22 to play in the third and coming down awkwardly. He immediately grabbed at his left knee and was helped to the locker room. But, he came running back to the court to take his free throws to make sure he could return to the game — a player who doesn't take his free throws after a non-flagrant foul cannot return to a contest.
It didn't matter, though, as Thompson was ruled out of the game by the Warriors medical staff and was later found to have torn his ACL. It was yet another blow to Golden State, which had lost Kevin Durant for the series in Game 5 after he ruptured his Achilles.
Like in Game 5, the Warriors battled on without their injured teammate, leading by two with 4:50 to play before a 7-0 Toronto run gave the Raptors a lead they would never relinquish.
Iguodala had 22 points in the game and Curry finished with 21, though he was 6-of-17 from the field, including 3-of-11 from three-point range. Draymond Green added a triple-double with 11 points, 19 rebounds, and 13 assists, but he also had eight costly turnovers.
Risk Pays Off
The championship was vindication for Toronto president of basketball operations Masai Ujiri, who took chances after last season's four-game loss to the Cleveland Cavaliers in the playoffs. He dealt away fan favorite DeMar DeRozan to San Antonio for Leonard, who was one year away from free agency.
He also fired last year's NBA Coach of the Year, Dwane Casey, and named Nick Nurse head coach, even though Nurse had never been an NBA head coach before. Midseason, he dealt for veteran center Marc Gasol to try to push the team over the top.
All of the moves worked out, as Toronto became the first team from Canada to be the champion of the NBA.
Leonard finished the postseason with 732 points, which ranks third all-time behind Michael Jordan's 759 points in 1992 and LeBron James' 748 last season. He also became the third player to be named Finals MVP with two different teams (Kareem Abdul-Jabbar, LeBron James) and the first to win Finals MVP with teams from each conference.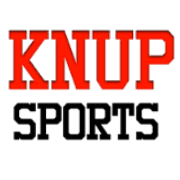 We are a team of dedicated sports fans, writers, handicappers, bettors and experts that simply love sports. Our guys bring any number of sports articles including strategy, picks, previews, industry news, opinions and more! Thanks for visiting KnupSports.com!