Prior to Sunday night, the Miami Heat hadn't won a single game in the NBA Finals. Everyone had ruled them out and not given a team that rolled through the Eastern Conference any shot at playing with LeBron James, Anthony Davis, and the Los Angeles Lakers.
Miami won their first game of the series Sunday night and the basketball world is starting to think what if Miami can pull off this miracle? It's going to take a lot for them to become the NBA Champions, but if they play like they did Sunday night and get a little lucky along the way, they may be able to prevent LeBron from taking home his fourth title with his third different team.
Games 1 and 2
Miami was defeated by a margin of greater than 10 points in each of the first two contests in this series. They didn't look like they could hang with LA in one half of basketball let alone a whole series.
LeBron and Davis lit up the scoreboard for LA which made comparisons of the Shaq and Kobe tangent start flying around the league. People thought this combo looked like one of the best duos the league had ever seen, and I didn't think these were unfair comparisons to make.
LA looked awesome and routed Miami in the first two games of the series. Miami battled the injury bug and the combination of these two factors made people think that this could be four and done for the Heat. The Lakers always had an answer for any life that Miami showed, but this wasn't the case this past Sunday night.
Jimmy Butler Doesn't Quit
There were quotes after the first two games of the series where Jimmy Butler said that the Heat aren't done yet. I didn't believe Butler and I didn't think the Heat believed as well. This clearly wasn't the case.
Jimmy Butler played the game of his life on Sunday night. He has been the leader for Miami all season and he made it clear that his team isn't going down without a fight. Butler laid down a triple double and showed that his team can compete with the bad boys of the Western Conference.
The Heat have been without starters Bam Adebayo and Goran Dragic and Game 3 was no different. For the first time in the Finals though, the Heat were able to overcome injuries and get their name in the win column.
The Lakers were able to battle back from deficits in the game, but the Heat eventually closed the door and went on the winning run in Game 3. The Heat played great defense and their starters just simply outplayed Los Angeles.
So What Does This Mean?
Many people are saying that Game 3 means nothing in the scheme of the series. I wholeheartedly disagree with that statement. Jimmy Butler played the game of his life and I don't think he'll be able to match this effort again, but don't look for him to disappear either.
His effort revived the Heat and gave them confidence that they can compete with Los Angeles. For now, the momentum has shifted to Miami and momentum is a very dangerous thing in sports. For the Heat to have a shot, they need to get up quick on Miami in Game 4 and not immediately lose their momentum.
LA needs to make mistakes like they did in Game 3 for Miami to win, but we have evidence that the Lakers are not bullet proof. With the possible return of Adebayo and Dragic in Game 4, the Heat could have more firepower and I think this series might become a little more interesting than previously expected.
This is a bold statement, but I think Miami takes game four and this becomes a best of three series for the NBA title. Don't count Miami out just yet!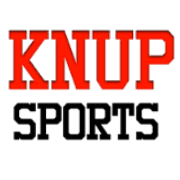 We are a team of dedicated sports fans, writers, handicappers, bettors and experts that simply love sports. Our guys bring any number of sports articles including strategy, picks, previews, industry news, opinions and more! Thanks for visiting KnupSports.com!