The Toronto Raptors and Golden State Warriors will face off in Game 3 of the NBA finals on Wednesday. With the series tied at one, it has been an exciting couple of games of basketball. Both teams have played hard, and it has made for great television viewing. Currently, Golden State is the favorite at -4.5 according to many sportsbooks.
The Warriors will be playing in the friendly confines of Oracle Arena. For what it's worth, they do not have a good ATS home record. They are 19-29-1. Toronto does not fare much better on the road as they are 22-46-1 on the road ATS.
Toronto Needs The Three
As is most often the case with the Golden State Warriors, they were money from behind the arc. In Game 2, they went 13-of-34 from behind the line. In comparison, Toronto went 11-of-38. They need to do better in keeping up and converting their chances. I know it's a lot easier said than done, but Toronto has players who can put the ball in the hoop with ease.
Kyle Lowry made the most three-point shots for the Raptors, as he went 3-of-7 on the evening. They need to get him going if they want to win. Danny Green also needs to be more efficient. He went 2-of-5 from behind the arc. Particularly in the corner, he can be deadly at shooting the three-ball. Toronto needs to get him touches early. Not only do they need to get him touches, but they also need to get him good looks.
Splash Brothers Keep Splashing
Although Stephen Curry was the game's leading scorer, he was inefficient from behind the arc. He went 3-of-10 in that regard. However, the Warriors were a +12 when he was on the floor, and he was 8-of-9 from the free-throw line. He made up for his deficiencies in other ways.
Klay Thompson needs to continue his hot hand. In addition to going 10-of-17 from the field, he also went 4-6 from behind the three-point line. He scored 25 to lead all Warriors players. When he is on a roll, he is perhaps one of the most efficient scorers the Warriors have.
Defensively, Toronto cannot let him get to the corner, and they need to make sure to have him moving around the court and not getting comfortable and stationary in one spot. It could be a long night if they do not do so.
Passing Is Key
The Raptors need to make sure they pass the basketball around. In Game 2, the Warriors held a 34-17 advantage when it came to assists.
Part of what makes Golden State so dangerous is that they pass the ball often to look for the best shot. This is a game where Toronto has to maximize all their opportunities, and passing will be paramount to their success.
They may look for a player such as Kawhi Leonard to take over the game, but he needs to make sure he gets everyone involved. Getting players such as Norman Powell and Serge Ibaka involved off the bench will be key if the Raptors want to sustain a scoring attack.
Prediction
I think it will be another close game, but I would still take the Warriors -4.5. They have too much offensive firepower to doubt otherwise.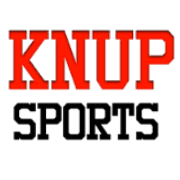 We are a team of dedicated sports fans, writers, handicappers, bettors and experts that simply love sports. Our guys bring any number of sports articles including strategy, picks, previews, industry news, opinions and more! Thanks for visiting KnupSports.com!