The NBA playoffs have arrived! Before we get to the series previews, we need to get through this play-in tournament. Here is the Golden State Warriors vs Los Angeles Lakers betting preview.
The action will tip off Wednesday night at 10 PM EST in Los Angeles on ESPN. The Lakers are -5 favorites, with an over/under set at 219.5 points.
Here's what I'm thinking for the first round of the NBA playoffs. Below this blurb are all the ranks for each team that I will discuss. Use this as a resource. I've consolidated offensive and defensive ranks (equation at bottom of table), offensive and defensive preferences, and pace of play. I've also tacked on recent performance, key injuries, and betting trends.
The hope is that we find overlap between a team strength and another team weakness, or vice versa. This is nothing more than a guide. I'll be making a few picks at the end, but I hope more than anything that this helps give you a look into how each team matches up.
Let's get to it. Follow me on Twitter, @griffybets, for all things NBA this postseason. Drop me a line with any feedback or ideas for stats you'd like to see included!
Golden State Warriors
Los Angeles Lakers
Offense rank: 14

Threes rank: 6

Pts in paint: 21

***

Defense rank: 7

Perimeter D: 11

Opp. pts in paint: 13

***

Pace: 9

Offense rank: 22

Threes rank: 24

Pts in paint: 7

***

Defense rank: 2

Perimeter D: 2

Opp. pts in paint: 19

***

Pace: 22

Injuries to keep an eye on
Injuries to keep an eye on
 Kelly Oubre: Out
N/A
Last 10 Games
Last 10 Games

8-2

6-4

ATS record
ATS record

37-35

32-39-1

O/U record
O/U record

30-42

28-43-1
Offensive/Defensive ranks calculated by averaging (points per game, EFG% and efficiency)
Pace calculated by averaging (field goals attempted per game and possessions per game)
Threes/Perimeter defense calculated by averaging (threes made per game and 3P%)
Shoutout to TeamRankings.com for the above stats. That site has everything you could ever ask for – this is just a taste of the numbers they consolidate for you. Consider perusing the site to dig into areas of the game you're curious about.
Thoughts on the game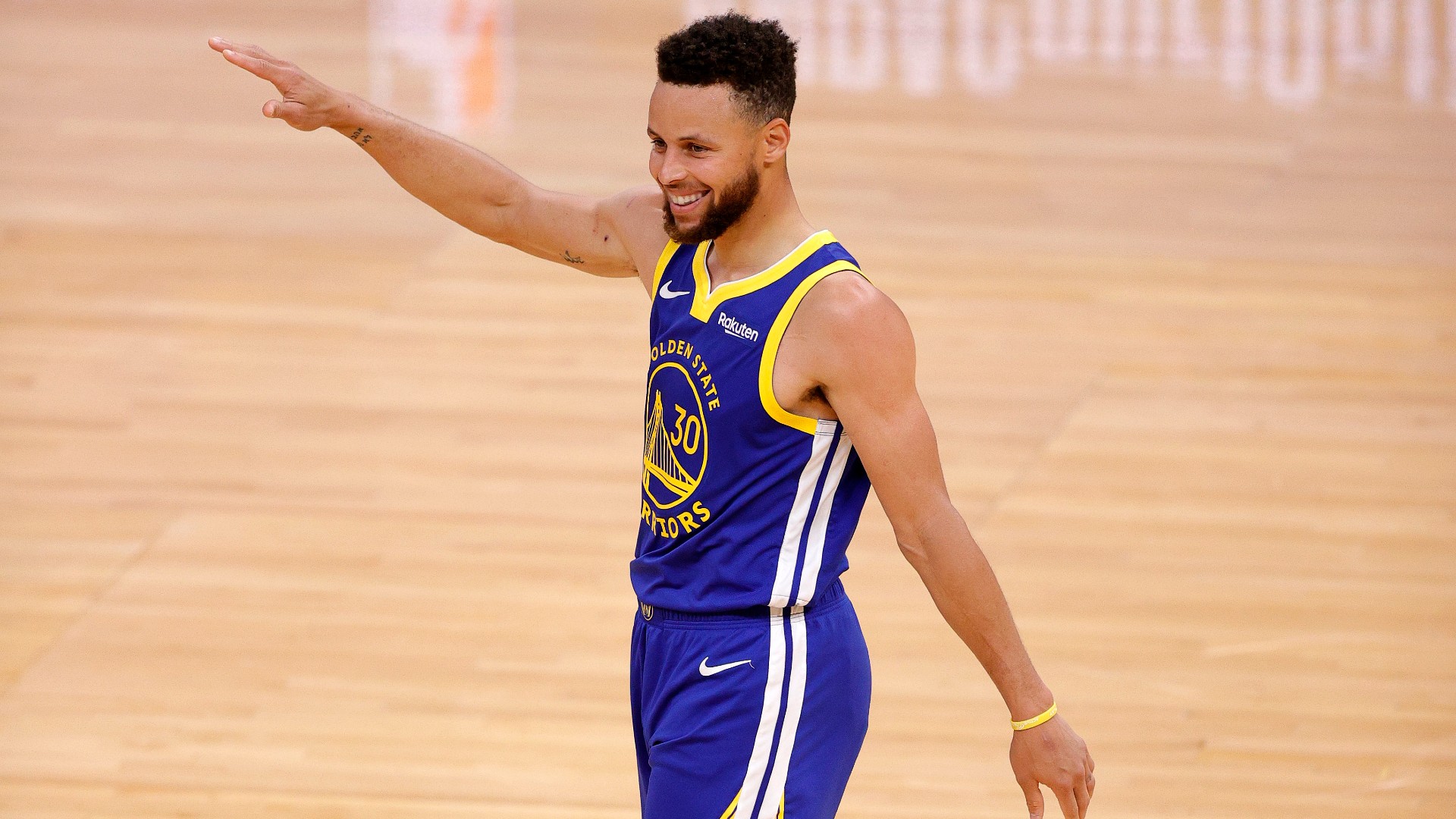 This is by far the most anticipated play-in game of the week, with the Western Conference's two most recent champions squaring off. The Lakers come in finally healthy, winners of five straight games. The Warriors have the NBA's scoring leader on their side and have won six straight games.
It's hard to look too critically into the Lakers offensive ranks above, with LeBron and AD combining to miss 70 games this season. What we can feel good about is their defensive ranking, one of the best defenses in the league.
The Lakers will need all of that against Steph Curry and this Warriors offense. Going in LA's favor is their particularly strong perimeter defense, well-positioned to mitigate Golden State's three-point barrage.
We'll have two top-ten defenses on the floor Wednesday, supported by the lowest over/under of the play-in tournament. These are the two worst teams at hitting their overs this season, consider betting the under at 220.5 points.
The Lakers won the season series between these teams, 2-1. Their most recent win came in mid-March (with LeBron). The Lakers easily handled the Warriors, winning 128-97.
Stat Leaders for Each Team
If you want to include some Warriors/Lakers in your DFS lineups or prop picks, the below players are where I'd recommend starting.
Golden State
Stephen Curry: 32.0 ppg, 12.7 threes attempted per game, 42.1% from deep
Andrew Wiggins: 18.6 ppg
Draymond Green: 23.0 PRApg
Los Angeles
LeBron James: 40.5 PRApg
Anthony Davis: 21.8 ppg, 7.9 rpg
Andre Drummond: 10.2 rpg
Favorite Bets
On paper you can argue that Golden State has a slight edge over Los Angeles in this one. At the very least enough to cover the +5. However, this is the type of matchup I have to throw out the numbers a bit.
The Lakers finally have their stars back and there is no chance they don't win their way into the playoffs to defend their crown. It's not a scientific choice, but I'll trust the Lakers two stars to handle the Warrior's one star.
GriffyBets Pick: Lakers -5
Stay tuned for more NBA betting previews throughout the week. We'll be breaking down each play-in game here on KnupSports.com, and producing overall series previews as well.
The series previews will be all-encompassing. Logically, any advantage that would apply for one team should hold pat for the entire series.
Related reading:
Griffin's working to find betting value where others may not. With a main focus on the NFL, consider Griffin your go-to resource for matchup breakdowns, including in the trenches and receivers vs. corners. Follow @griffybets on Twitter for more articles and videos. NBA breakdowns will be the primary focus during the NFL offseason.