There are two perfect landing spots for Aaron Rodgers. If either team landed the disgruntled Packer, they have the core to go all the way.
The Denver Broncos and Washington Football Team.
Both teams have strong defenses and a treasure trove of offensive weapons. The Washington offensive line was also a top-ten unit last year (the Broncos one fault).
None of Drew Lock, Teddy Bridgewater, Ryan Fitzpatrick or Taylor Heinicke are good enough to take a team on a postseason run.
Rodgers is.
The Denver Fit
The Broncos had one of the best defenses in the NFL last season, ranked 6th by PFF. They were particularly strong in the pass-rush and went and scooped up a player many think is a dominant corner in Patrick Surtain at #9 overall.
Their defense should only get stronger with the addition, as will the offense when Courtland Sutton returns to the lineup.
Offense
Sutton tore his ACL in the first game of the season last year. In case you forgot, the receiver hauled in 72 catches for 1,112 yards and six touchdowns back in 2019.
Sutton will join what is now a loaded wide receiver room in 2020 first round pick Jerry Jeudy, last year's surprise Tim Patrick and second-year man KJ Hamler.
Lest us forget Noah Fant – an above-average receiving tight end.
Jeudy led the team in receiving last season with 52 catches for 856 yards. Patrick caught six touchdowns and Hamler flashed the speed that made him a second-round pick a year ago.
While the offensive line was a weak unit last season, they did address the group in the draft, taking Quinn Meinerz in the third round.
The Broncos also added strong running back Javonte Williams from North Carolina last week. I've seen speculation that Williams could be the next 1,000 yard rusher/receiver. We'll see, but an upgrade over Melvin Gordon for sure.
All this is to say, Rodgers is walking into a terrific situation. Yes, he has Mahomes and the Chiefs in his division, but living in Denver has to be better than Green Bay. 
I would love to see Rodgers with these offensive weapons.
I'd argue the AFC is the tougher conference next season (substantially). If Rodgers has his choice, he may prefer the least menacing path.
The Washington Fit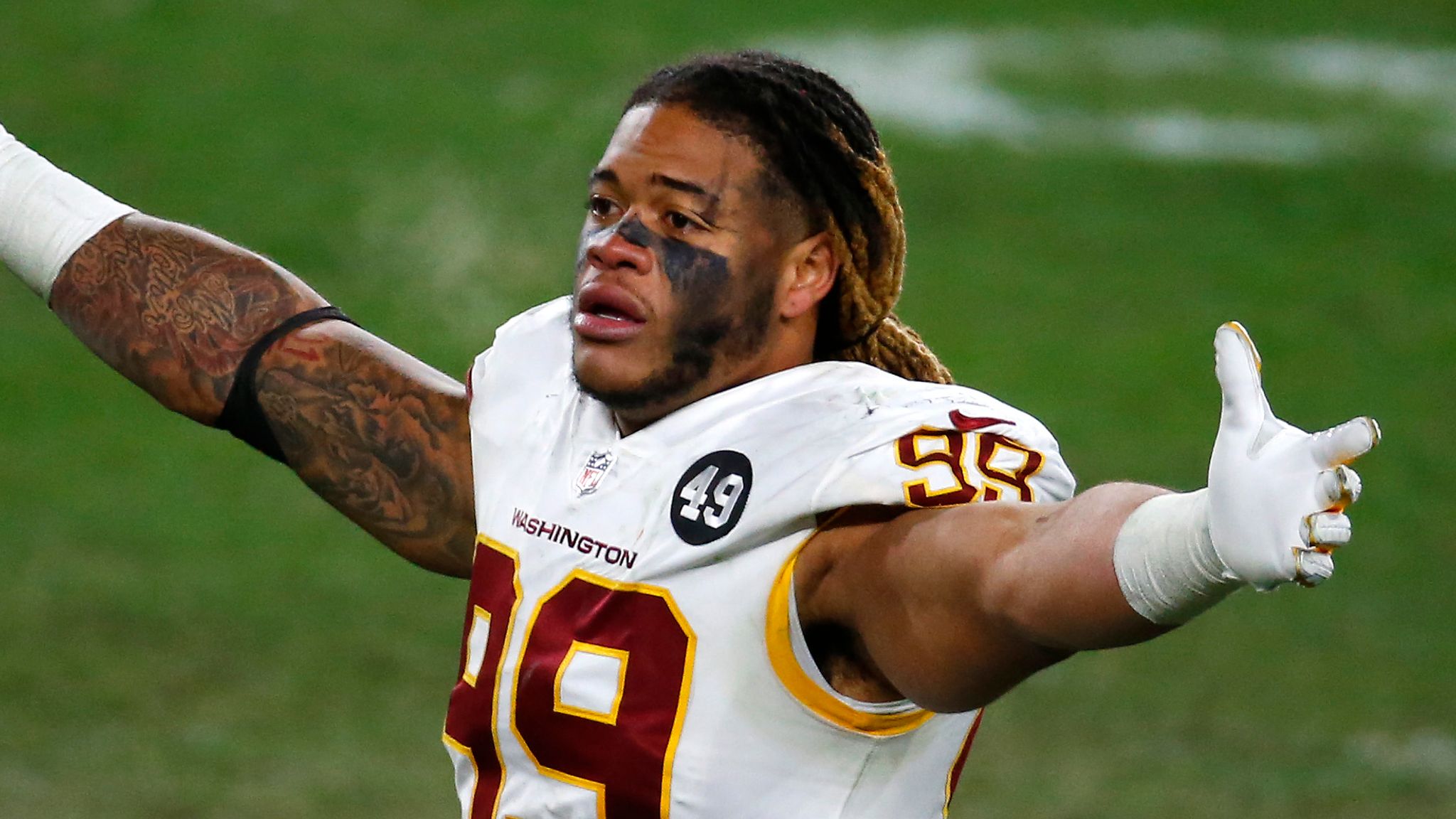 What could possibly be less menacing than the NFC East? 
As an Eagles fan I would hate to see Rodgers join the division – but if I'm Washington, I'm giving a boatload of picks to get him.
The 7-9 Football Team made the playoffs last season out of the worst division in NFL history. Don't judge them by the company they keep – this was a strong team towards the end of the season.
Led by a smothering defensive line, Washington owned the third-ranked defense in the NFL according to PFF.
Couple that with a top-ten offensive line, and Washington played the eventual Super Bowl Champion Buccaneers pretty tough in the Wild Card round.
Like Denver, Washington added to their defense in the first round of the draft, taking linebacker Jamin Davis at #19.
Offense
Antonio Gibson emerged as a game-breaking star in his rookie season. The running back with plenty of receiving chops was a revelation in this offense.
Gibson finished the season with 1,042 total yards and 11 touchdowns. I expect a monster leap for Gibson in Year 2.
Terry McLaurin is a steady rock at receiver, finishing with 87 catches for 1,118 yards. This past offseason, Washington added swiss-army knife Curtis Samuel (1,051 total yards, five touchdowns) from Carolina.
Aaron Rodgers, behind this offensive line, these weapons and with Chase Young leading the defense, wins at least one more ring before he hangs it up for Jeopardy.
We Shall See
I have a feeling Rodgers isn't bluffing and refuses to play again for Green Bay. That doesn't mean the Packers don't have leverage – though it's certainly less.
The reigning MVP has plenty of years of good football left in him. If I'm Denver or Washington I'm forking over multiple first round picks for the passer, contingent on better understanding his desire to keep playing. 
I'd guess this is only the beginning of this saga. If you think I may be on to something, why don't we take a quick flier on some NFL futures?
Winner of Super Bowl LVI Odds
According to TheLines.com, we may not be alone with some Broncos love.
Denver +2200 (ninth-best)

Washington +5000
Love these Washington odds.
Griffin Carroll can be reached on Twitter, @griffybets.