The Tennessee Titans will travel to MetLife Stadium in New York to take on the New York Jets in a week four matchup. The Jets will be looking to put an end to their three-game losing streak after consecutive losses by the hands of the Carolina Panthers, New England Patriots, and Denver Broncos.
The Titans are looking to get their third straight win after taking down the Seattle Seahawks and Indianapolis Colts after their only defeat in week one against the Arizona Cardinals. This may not be the closest game of the week, however, it may be a great game to win some money off of.
New York Jets vs Tennessee Titans Matchup at a Glance
Sport: NFL
Teams: Tennessee Titans at New York Jets
Where: New York, New York, MetLife Stadium
Date: October 3, 2021
Betting Odds: Tennessee Titans -8 (-110), New York Jets +8 (-110), Tennessee Titans Moneyline (-350), New York Jets Moneyline (+270), Over 45 (-110), Under 48 (-110) (at PointsBet | at Caesars | at DraftKings | at Fanduel | at BetRivers)
New York Jets Preview: Getting the Season Back On Track
The New York Jets have once again looked like one of if not the worst team in the NFL. Zach Wilson has greatly struggled so far this season. While this is not entirely his fault, it does not change the fact that they have little to no shot against the Titans. They have only managed to put up 20 collective points this season while the Titans average 23.66 points per game.
On the defensive side of the ball, they have not looked atrocious, but once again, they can only do so much. When the offense cannot move the ball, it makes it very difficult for any defense to keep the opposing team off of the board, even when playing against mediocre offenses.
Tennessee Titans Preview: Continuing Their Hot Streak
Many were worried about the Tennessee Titans after their week one matchup against the Arizona Cardinals. However, since their season-opening blunder, they have looked like a very talented team on both sides of the ball. Their high-powered offense should have no issues with the Jets and they could probably play their second-string defense and still be able to hold the Jets to under 20 points.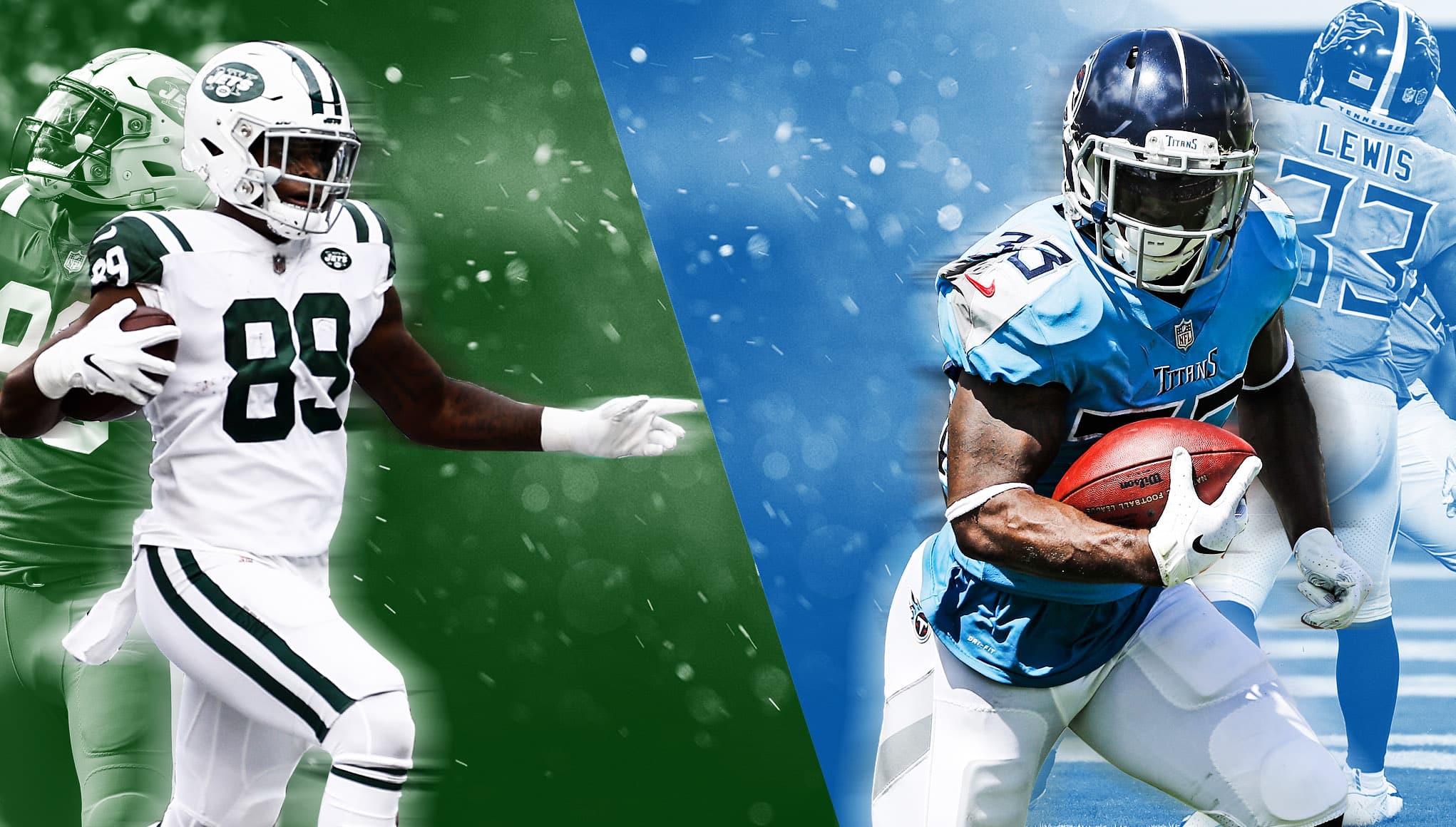 Odds & Free Betting Analysis for This NFL Game
This should not be a close game and it is likely the Titans will have their backups in by the end of the game. As long as they take this game seriously, it should be a cakewalk. As a result of this, picking the Titans for the spread and money line is almost a lock. We are going with the under this week just because of the Jets' inability to score.
New York Jets vs Tennessee Titans Pick
KnupSports.com Free Betting Pick: Spread: Tennessee Titans -8 (-110), Moneyline: Tennessee Titans (-350), Over-Under: Under 45 (-110) (at PointsBet | at Caesars | at DraftKings | at Fanduel | at PointsBet)
Be sure to check out our other free picks and betting plays to bet on today!
---
Join our Discord
to leave a question or comment regarding this article. We have sports fans talking betting all day — every day! JOIN THE DISCORD NOW AND QUALIFY FOR PRIZES & BETTING SWAG!
---