When the Buffalo Bills traded up in the 2018 NFL Draft to take Josh Allen seventh overall, many Buffalo fans were not happy with the pick. I was surprised they made this move to steal Allen early, but they believed in the strong-armed quarterback's ability. Three seasons later, what seemed like a risk at the time is paying off in a huge way.
Humble Beginnings
Allen was a two-star quarterback in the recruiting class of 2015. He went on to Wyoming and emerged as a first-round quarterback. Allen has been under the radar his entire football career, and people believed that he couldn't hang in the NFL. All we heard before the 2018 draft was that he had a big arm but struggled with accuracy all over the field.
As he entered the draft, I thought Allen had potential but would crumble in the AFC East. Sam Darnold, who was picked by the Jets a few spots ahead of Allen, has been lackluster while the underdog out of Wyoming is beginning to establish himself as the next franchise quarterback in the NFL.
The Bills are 3-0 to start the 2020 season. They haven't won the AFC East since 1995, but are well-positioned to end that drought this year. It's still early, but Allen is turning Buffalo into a team that can not only win a division but also become Super Bowl contenders for the foreseeable future.
The Stats Don't Lie
Allen made NFL history in Week 3 by becoming the first player to record 10+ passing touchdown and two or more rushing touchdowns in the first three weeks of the season. He is getting a lot better every single game and emerging as an MVP candidate.
Despite struggles in his first two seasons, what Allen has done so far has been remarkable. He started the first two weeks of the regular season with victories over the Jets and Dolphins. While those opponents are nothing to write home about, Allen's performance was spectacular.
In his first two starts of the season, Allen threw for a combined 727 yards and six touchdowns. He ran for another 78 yards with a score and didn't turn the ball over. No matter what team you're facing, it's hard to put up those numbers, and Allen looked like he did it with ease.
If you're claiming Allen can't thread the needle, think again. He's averaging close to a 73% completion percentage and silencing his critics every single start.
Take a look at last Sunday against the Rams, who were in the Superbowl two years ago. Allen led his team to an early 28-3 lead over Los Angeles. The Bills defense ended up blowing this lead, but the team still found a way to win. Allen led his team down the field in the final minutes for a game-winning touchdown drive, where you couldn't help but think that this 24-year-old kid is the real deal.
Allen's offensive line struggled against a strong Rams front seven, but he stayed calm all game and ended the day completing 24 of 33 passes for 311 yards and four touchdowns while only turning the ball over once. The win was the victory the Bills Mafia has been searching for, and Josh Allen was the man to deliver the gift.
Looking to the Future
Josh Allen has given me the betting confidence to take Buffalo against most teams in the league. They're a team that can pull off upsets, and depending on the week, the Bills could be a solid upset pick (although at this point, they should be favorites more often than not).
I think Buffalo is gaining confidence, and Allen is clearly at the center of their success. There will still be growing pains, but Allen has looked as comfortable as any quarterback in the league this season. I think it's too early to say that Buffalo will take the AFC East, but these Bills absolutely can compete with New England.
It will be interesting to see what they do against Oakland on Sunday, as the Raiders battled the Patriots last week. However, one thing is certain in my mind; Josh Allen is legit and will be bringing championships home to Buffalo in the near future.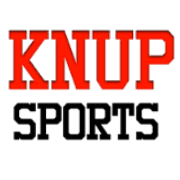 We are a team of dedicated sports fans, writers, handicappers, bettors and experts that simply love sports. Our guys bring any number of sports articles including strategy, picks, previews, industry news, opinions and more! Thanks for visiting KnupSports.com!