Minshew Mania is real.
When Nick Sirianni announced that Gardner Minshew would start for the Eagles on Sunday, the internet went crazy. Minshew Mania was back, and it did not make bettors fade Philadelphia. In fact, more bettors leaned towards the Eagles on Sunday after it was revealed that Minshew would be under center.
The quarterback delivered, leading the Eagles to points on the first seven drives to prevail 33-18.
*Remembers this man is starting for Philly today*

*Hammers Eagles -5.5* pic.twitter.com/K3Eq5F1L54

— br_betting (@br_betting) December 5, 2021
Overcoming Adversity
The sixth-round pick in the 2019 NFL Draft is a solid quarterback, but he has a tremendous personality. In 2019, he burst onto the scene for the Jaguars, completing 60.6% of his passes with 21 touchdowns and six interceptions.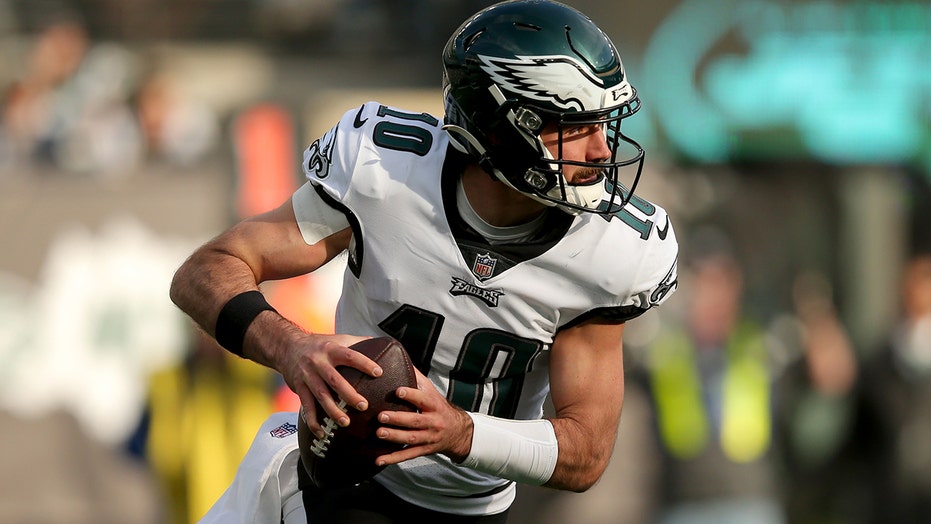 Jacksonville made it clear that he would be the guy in the 2020 season, but a thumb fracture after week seven sidelined Minshew. The quarterback still showed signs of greatness in nine games, but it was clear the Jaguars had their eyes on Trevor Lawrence.
Minshew was traded to the Eagles on August 28, 2021, for a sixth-round pick in the 2022 NFL Draft. After Sunday, it looked like Philadelphia had won the deal.
Minshew Mania on Full Display
Minshew Mania was only back for one day, but it was so fun to watch as a football fan. Minshew led the Eagles to seven straight scoring drives because of his efficiency in the pocket.
The quarterback completed 20 of 25 passes for 242 yards and two touchdowns. Dallas Goedert hauled in both scoring passes as Minshew Mania ran wild throughout MetLife Stadium.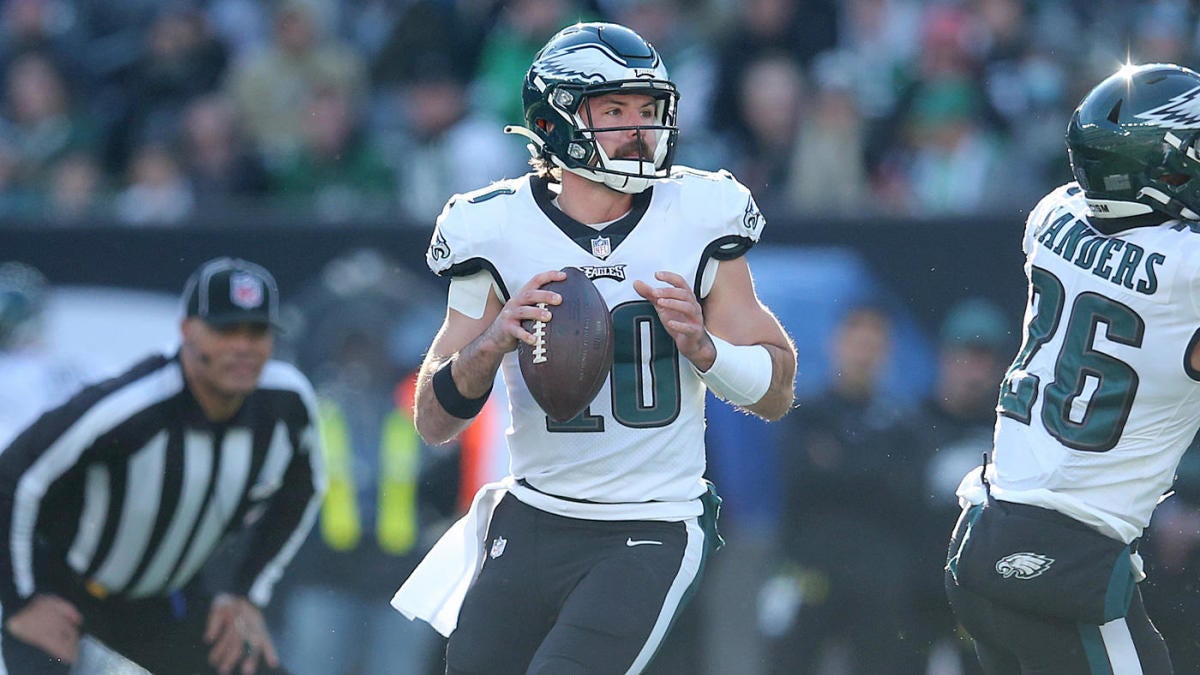 After the game, Minshew was on cloud nine for a good reason. He was fantastic in his first start since Week 14 of the NFL season.
"It felt so good, man. It's the best time I've had since we won last year. There's nothing like that feeling. Glad to do it with this group of guys. They made it easy for me."
Minshew received a lot of reps during the week, but Jalen Hurts declared he would be ready to play. Sirianni made the decision to allow Minshew Mania to run wild in the morning leading up to the game.
Minshew did not need much time to prepare. In the words of Randy Moss, it looked like he came out of the womb ready.
When asked about the morning leading up to the game, he said, "I don't think there was ever a definitive point where I said, 'I'm going.' I looked around before that first drive, and Jalen didn't dress, and I said, 'OK, this is it.'"
Gardner Minshew and his dad post W. Awesome. pic.twitter.com/OeWja4HOpf

— Barstool Sports (@barstoolsports) December 5, 2021
The best part of the weekend slate was when the 25-year-old saw his father after the game. If this video does not give you goosebumps, check your pulse. Minshew Mania is real.
---
Join our Discord
to leave a question or comment regarding this article. We have sports fans talking betting all day — every day! JOIN THE DISCORD NOW AND QUALIFY FOR PRIZES & BETTING SWAG!
---