We've made it, one game left. I've had a blast breaking down these NFL playoffs with you all, and it's time to finish strong. I present my Super Bowl LV Betting Preview.
I've already done the legwork on a few key matchups, which will be the basis for much of the analysis to come.
I urge you to take a look:
Let me take one self-serving moment to thank anyone who has been reading the last few weeks. I'm energized by this work and this season is only the beginning of my journey in this field. I hope I've helped some of you win some money.
Without further ado, let's get to my game pick and favorite props for Super Bowl LV.
Kansas City Chiefs vs. Tampa Bay Buccaneers
Sunday 6:40 PM, CBS
Line: Chiefs -3
Points: 56
Moneyline: Chiefs -160 | Buccaneers +140
Forecast: 51% chance of precipitation, 73 degrees
#1 Kansas City (16-2 overall), (8-10 ATS)
#5 Tampa Bay (14-5 overall), (11-8 ATS)
Grades come from PFF, and DVOA rankings come from Football Outsiders.
Kansas City Passing Offense
Passing grade (4) vs. Bucs Pass Coverage grade (4)
Passing DVOA (2) vs. Bucs Pass Defense DVOA (5)
Net difference: +3
Kansas City Rushing Offense
Running grade (9) vs. Bucs Rush Defense grade (11)
Rushing DVOA (13) vs. Bucs Rush Defense DVOA (1)
Net difference: -10
Tampa Bay Passing Offense
Passing grade (2) vs. Chiefs Pass coverage grade (10)
Passing DVOA (5) vs. Chiefs Pass Defense DVOA (16)
Net difference: +19
Tampa Bay Rushing Offense
Running grade (8) vs. Chiefs Rush defense grade (23)
Rushing DVOA (10) vs. Chiefs Rush Defense DVOA (31)
Net difference: +36
Super Bowl LV Betting Preview: Thoughts on the Game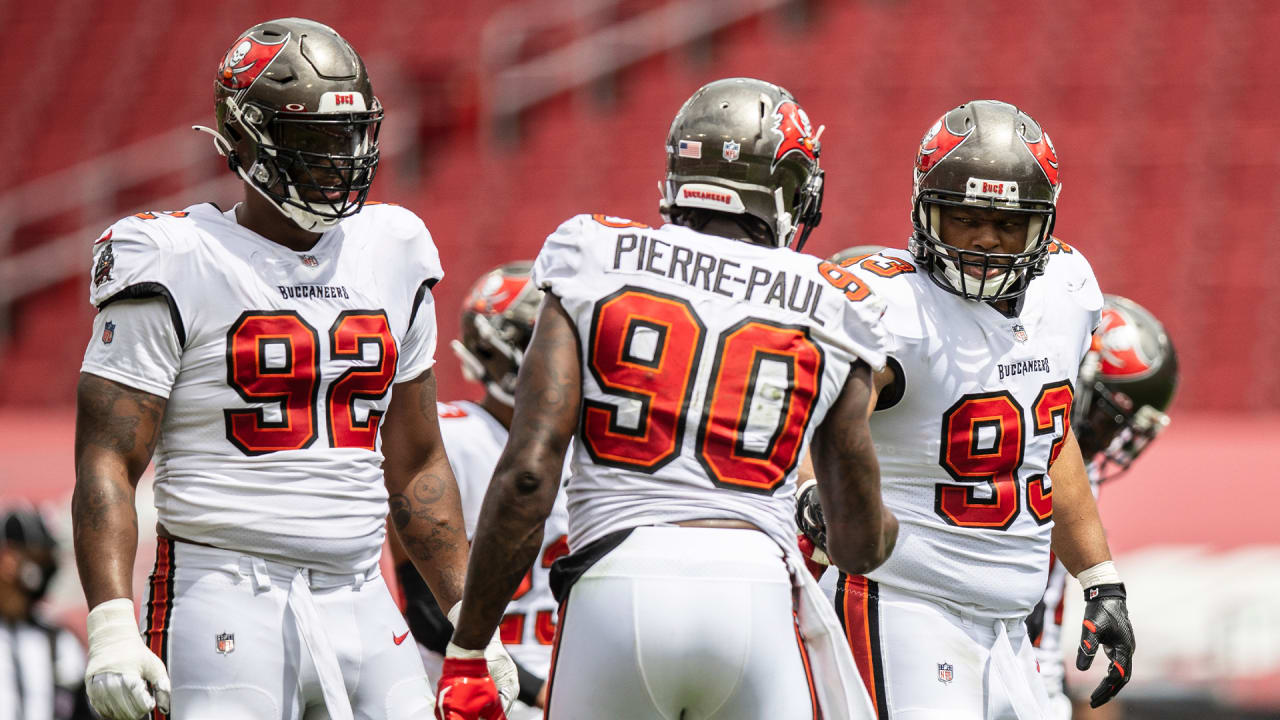 The storyline beaten to death the last two weeks has been between Patrick Mahomes and Tom Brady. I'm not going to pile on, you've heard it enough. These are two all-time quarterbacks playing at elite levels in 2020, but it's the other men on the field that will make the difference in this one.
I have to start with the trenches. Another plug to please go read my trench talk, but there is a clear advantage for Tampa Bay in all four facets of the line. The loss of Eric Fisher should not be overlooked, and it points the arrow in favor of Tampa's menacing pass rush (fourth most sacks in the NFL).
Tampa's offensive line has the advantage in both pass protection and run blocking, and their defense has the advantage in getting to the passer and stopping the run.
This is the reason I'm betting on the Buccaneers – but it goes beyond that.
Look at the rankings above – Tampa Bay is just the more balanced team. I've always said that I'll trust elite offenses to score against strong defenses, and that should remain the case for Kansas City – they'll move the ball.
Still, Tampa's offense is firing on all cylinders, incredibly balanced, and now gets an average defense in the Super Bowl.
Another check for the Bucs, who oh by the way are playing the Super Bowl at home. This is an incredibly interesting subplot. The Chiefs are flying to Florida on Saturday, while the Buccaneers get to sleep in their beds Saturday night and commute as normal – that feels like a big deal.
One last note on why I'm riding the Bucs, then I'll say nice things about Kansas City, ok? Four Wild Card teams have made it to the Super Bowl since 2000, with all four winning. There's something to be said for a team that had to travel on the road three times just to make the Super Bowl – you grow closer and stronger together, and I'm riding that momentum on Sunday.
Game pick: Buccaneers ML +140
Listen – the Chiefs have been the NFL's best team all season, often coasting to wins with ease. They lulled me to second-guessing their legitimacy leading up to the AFC Championship, having not covered in nine weeks, then proceeded to obliterate the Bills.
This offense is as good as it gets. We know how great Mahomes is, and with Travis Kelce and Tyreek Hill at his disposal, the Chiefs will find offensive success. This Buccaneers secondary has been fine, not fantastic. 
In case you didn't know, Tom Brady has some experience in the Super Bowl. This entire Kansas City team has experience in the big game, having just won it last year.
The entirety of that core is in place, and that shouldn't be taken lightly. They know what it takes and they've proven they can flip a switch when they need to.
As such, I'll be hedging my game pick with an outcome similar to their win over Buffalo. 
Alt-Line Pick: .5 units, Chiefs -14.5 (+370) 
Player Prop Thoughts
The real money makers should come in the form of player props. A quick note before we dive into each team. The projected total is at 56, meaning that Vegas and the public agree we've got a shootout on our hands.
I agree with the assessment, though the Patriots-Rams Super Bowl is fresh in my mind. Diversify your bets, try and plan for varying game flows, and bet responsibly.
In big games like this, I'm going to trust the star players to show up and make plays. I prefer volume and opportunity, so let's find some, shall we?
Player Props to Target: Chiefs
The clear area to focus on is the passing game. Please, go and read my receivers vs. corners breakdown, as I've already articulated my thoughts for both Tyreek Hill and Travis Kelce.
I'm focused on these two, Mahomes targets both of his stars significantly more than anyone else, and we can't ignore that opportunity.
Targets this year: Kelce (172), Hill (155). Next closest: Mecole Hardman (69)
I've already discussed why we shouldn't expect a repeat of Hill's 13-catch, 269 yards, three touchdown game against Tampa Bay. Tough to replicate a historic effort like that, but his over isn't that high and is still a quality bet.
I'm taking both of these pass-catchers to hit their overs, though keeping an eye on the forecast before placing the bets. It's starting to clear up, but there may be some thunderstorms in the Tampa Bay area on Sunday.
Side note: that sucks.
Passing game prop picks:
Tyreek Hill OVER 92.5 receiving yards
Travis Kelce OVER 94.5 receiving yards
Let's talk about the Chiefs running game for a moment. It appears to be a split backfield between Darrel Williams and Clyde Edwards-Helaire. Williams took significantly more carries in the AFC Championship Game, but Edwards-Helaire, coming off an injury, played more snaps.
I consider the snaps metric a more accurate look at how this backfield will shake out for the Super Bowl. A few weeks removed from his injury, I like the rookie CEH to score here.
The Chiefs will move the ball through the air, but they've shown a proclivity to run the ball in the redzone. Both Williams and CEH had redzone touchdowns against Buffalo. In the regular season, CEH had 36 redzone looks to Williams' 7.
I don't want either player's yards against a stout Tampa Bay rush defense (allowing an average of 61.3 rushing yards per game), but there is some value in touchdowns. In a high-scoring game, I'm banking on scoring props for a few players.
Running game prop pick: Clyde Edwards-Helaire TOUCHDOWN (+150)
Player Props to Target: Buccaneers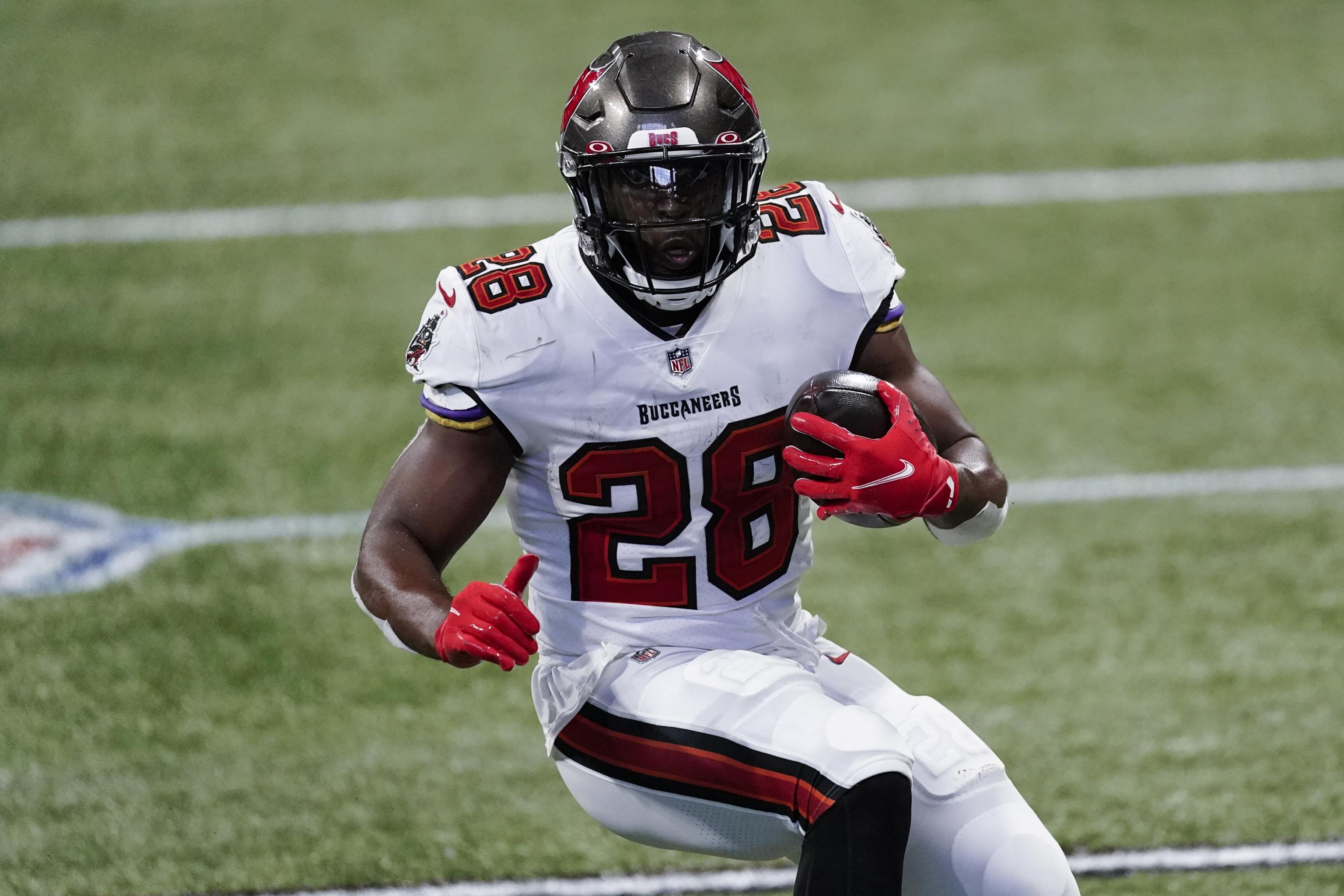 It's easier to feel good about Tampa's offense going against this middling Kansas City defense.
By far, my favorite prop pick of the game is Leonard Fournette's over.
This Kansas City run defense is not good on paper (see rankings above), and are allowing an average of 97.3 rushing yards per game to opposing running backs.
The beauty of a split backfield, like the Buccaneers with Fournette and Ronald Jones, is the accompanying low lines we get to bet on.
Fournette has solidified himself as the guy this postseason, averaging 70.3 yards per game and easily out-snapping Jones.
I'd bank on Arians continuing to ride the hot-hand. The key to Tampa winning is very clearly to achieve offensive balance and keep the Chiefs off the field. The run game is an important ingredient in that formula, and I'm expecting a big game from Playoff Lenny.
Running game prop picks:
Leonard Fournette OVER 46.5 rushing yards
Fournette TOUCHDOWN (+120)
The Tampa passing game is an excellent place to diversify our bets and hedge against potential gameflow that eliminates the run, like the last time these teams played.
Brady has a loaded group of pass-catchers, and once again, I'm sticking with his top weapons.
That would be Chris Godwin and Mike Evans. Evans has been the top receiver all season, and teams have taken notice. With Evans attracting the attention of the opposing team's corner, the field has opened up for Godwin.
Playoff targets: Godwin (28), Evans (21)
Godwin is averaging 74.3 receiving yards in these playoffs, while Evans is averaging 57.7.
Line-makers are clearly seeing what we do, with the over/unders aligning with the averages. Godwin is listed at 77.5 receiving yards and Evans is set at 63.5.
The Chiefs top corner, Bashaud Breeland, is PFF's 20th ranked corner. I would expect Breeland to cover Evans, leaving Godwin on Charvarius Ward, the 50th ranked corner this year.
Despite the higher line, this is the matchup to take advantage of. 
Passing game prop picks:
Chris Godwin OVER 77.5 receiving yards
That will do it for my Super Bowl LV Betting Preview. Make sure you're following on Twitter, @griffybets, for my latest. I'll be posting a few more pieces and videos before the big game, so stay tuned. Thanks for reading, and good luck this weekend!
Recent work:
---
Join our Discord
to leave a question or comment regarding this article. We have sports fans talking betting all day — every day! JOIN THE DISCORD NOW AND QUALIFY FOR PRIZES & BETTING SWAG!
---