I have never lost a Super Bowl. I am a sports betting blogger, so I probably need to say this. However, I have failed on big stages at the Division I level, and I have been slighted throughout my life. This eats at you, and champions are able to use it as fuel to win.
The Cincinnati Bengals were disrespected heading into the 2021 season, and they used it fuel. The team had the same odds as the Jacksonville Jaguars to win Super Bowl LVI at +20000 heading into the season.
Here to stay. pic.twitter.com/pPhJVEiZ8U

— Cincinnati Bengals (@Bengals) February 17, 2022
Cincinnati came up just short on the biggest stage, but they had a remarkable season in a year where nobody expected anything from Who Dey Nation. If you lost your Super Bowl bet, I am truly sorry.
The good news for you is that you have a chance to make things right by taking the Bengals at +2000 to win Super Bowl LVII. Cincinnati is seventh most likely to hoist the Lombardi next year in Vegas.
The +2000 odds are the juiciest they will be this year because the Bengals will be good. I think it's disrespectful to have Cincinnati at +2000 for multiple reasons.
#1 Losing in the Super Bowl
There is no greater fuel than losing on the biggest stage in sports. If you look at the pictures and Bengals watching the confetti fall on the Rams after Super Bowl LVI, it should immediately tell you Cincinnati is hungry.
I guarantee the pictures of them losing in Super Bowl LVI will be all over the team's facility throughout the offseason. This is a reason that cannot be quantified through stats or money, but it does play a role in a team's success.
In betting, I love to say that an underdog is a hungry dog and hungry dogs run faster. The Bengals are hungry, and that's a dangerous quality.
#2 Young Core
Joe Burrow is fantastic, and he proved that throughout the 2021 season. Burrow was one of the most efficient quarterbacks in the NFL this year, and he had one of the worst pass-blocking offensive lines in the league.
Burrow was successful because of his skill and the talent to accompany him on offense. Ja'Marr Chase, the Offensive Rookie of the Year, was third in the NFL in touchdown receptions with 13. He was second in yards per catch at 18.
He was fantastic, and his success should only be magnified in the coming seasons. Burrow will also have Tee Higgins, Tyler Boyd, and Joe Mixon in his arsenal. This group established itself as a dominant force in 2021, and they will only get stronger moving forward.
#3 Cap Space
The Bengals did have issues within their team, and they were evident in the fourth quarter of Super Bowl LVI. The team could not protect Burrow or defend Cooper Kupp. These two flaws were highlighted at times throughout the year.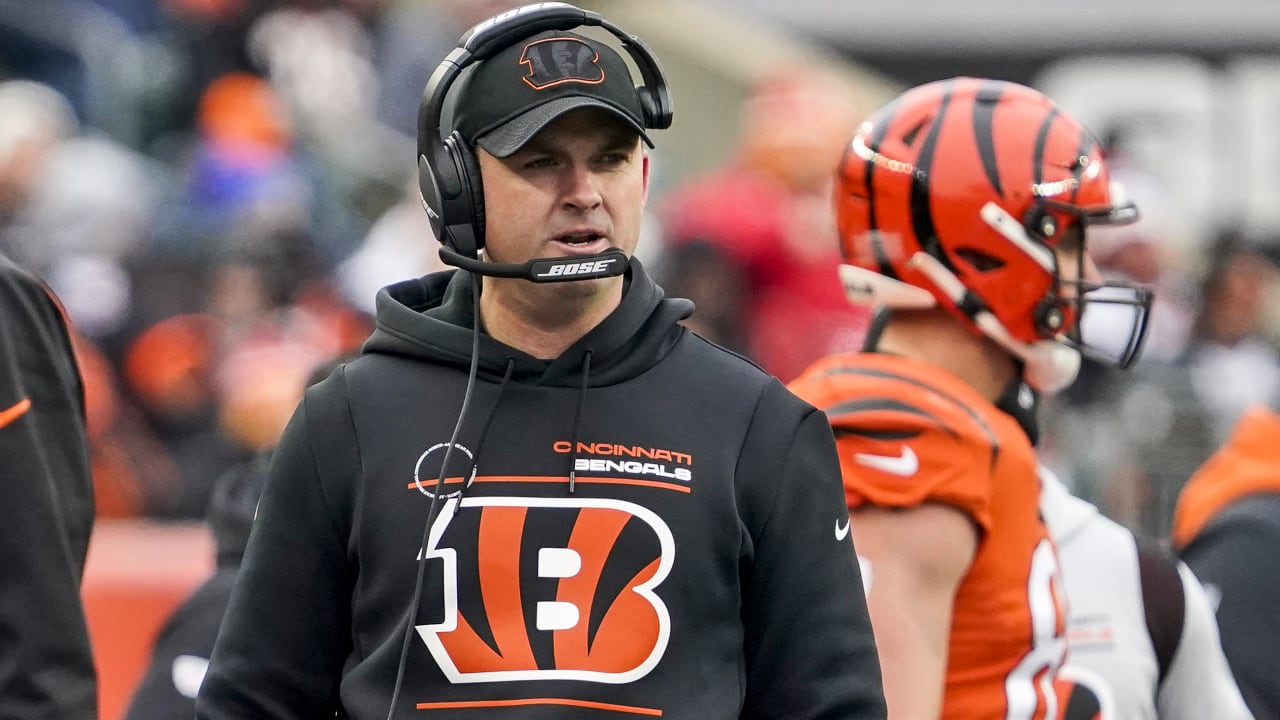 In the NFL, the way to patch problems is with money. Cincinnati has the third most cap space heading into the offseason, and they will use this money to find better offensive linemen and tighten up the secondary.
Between the team's hunger, skill players, and cap space, they are a steal at +2000 in the Super Bowl LVII future market. At +2000, a $100 wager would return $2,100. Do not let your opportunity to bet the Bengals at this value slip!
---
Join our Discord
to leave a question or comment regarding this article. We have sports fans talking betting all day — every day! JOIN THE DISCORD NOW AND QUALIFY FOR PRIZES & BETTING SWAG!
---