On February 7th, Tom Brady will run out of the tunnel for the 10th time on Super Bowl Sunday. Brady officially became the GOAT in 2017 when he added a 6th Super Bowl ring to his collection that began forming in 2002. 
Even though Brady has won more Super Bowl Championships than any other quarterback in NFL history, the 43-year-old is always at the center of criticism around the league. 
The average age of an NFL player is 26. Brady is currently 17 years older than the average player in an NFL locker room, but he is still playing at a very high level. The GOAT has had two Hall of Fame careers in one NFL tenure. Now that's pretty damn amazing.
You may love Tom Brady, or you may hate Tom Brady. However, there is no denying that Tom Brady is the greatest quarterback of all-time. 
Just a 6th Round Pick Out of Michigan 
 "He had that great bowl game, but I think he's just very common."
 "He's a bony, very thin kind of guy. God, you can see his ribs on his build. His arm is just adequate."
 "I don't like him. Smart guy. That's it."
This is what NFL general managers said about Tom Brady when he was being scouted in preparation for the 2000 NFL Draft. Tom Brady had a solid career at the University of Michigan. As a senior, Brady led the Wolverines to an Orange Bowl victory.
Brady has always been a competitor, but scouts didn't think the kid from San Mateo, California would ever make it in the NFL.
The GOAT has been the center of criticism throughout his whole NFL career. Critics have always been quick to write Brady off, but number 12 is STILL HERE. 
Brady was taken 199th overall by the Patriots in the 6th round of the 2000 NFL Draft. Tom Brady revived Drew Bledsoe after Jets' LB, Mo Lewis hit the quarterback which caused a blood vessel to rupture in his chest. 
Brady came off the bench in Week 2 of the 2001 season and the rest was history. 
GOAT Status
There will never be another Tom Brady. The quarterback was taken in the 6th round and became the greatest quarterback to ever play the game of football. This sounds like a plot from a Disney movie, but Tom Brady made it a real-life story. 
Brady will play for his 10th Super Bowl this Sunday inside Raymond James Stadium against the Kansas City Chiefs. At the top of Brady's resume is his extensive list of Super Bowl titles. Number 12 led the Patriots' to six championships in 19 years as the team's starting quarterback.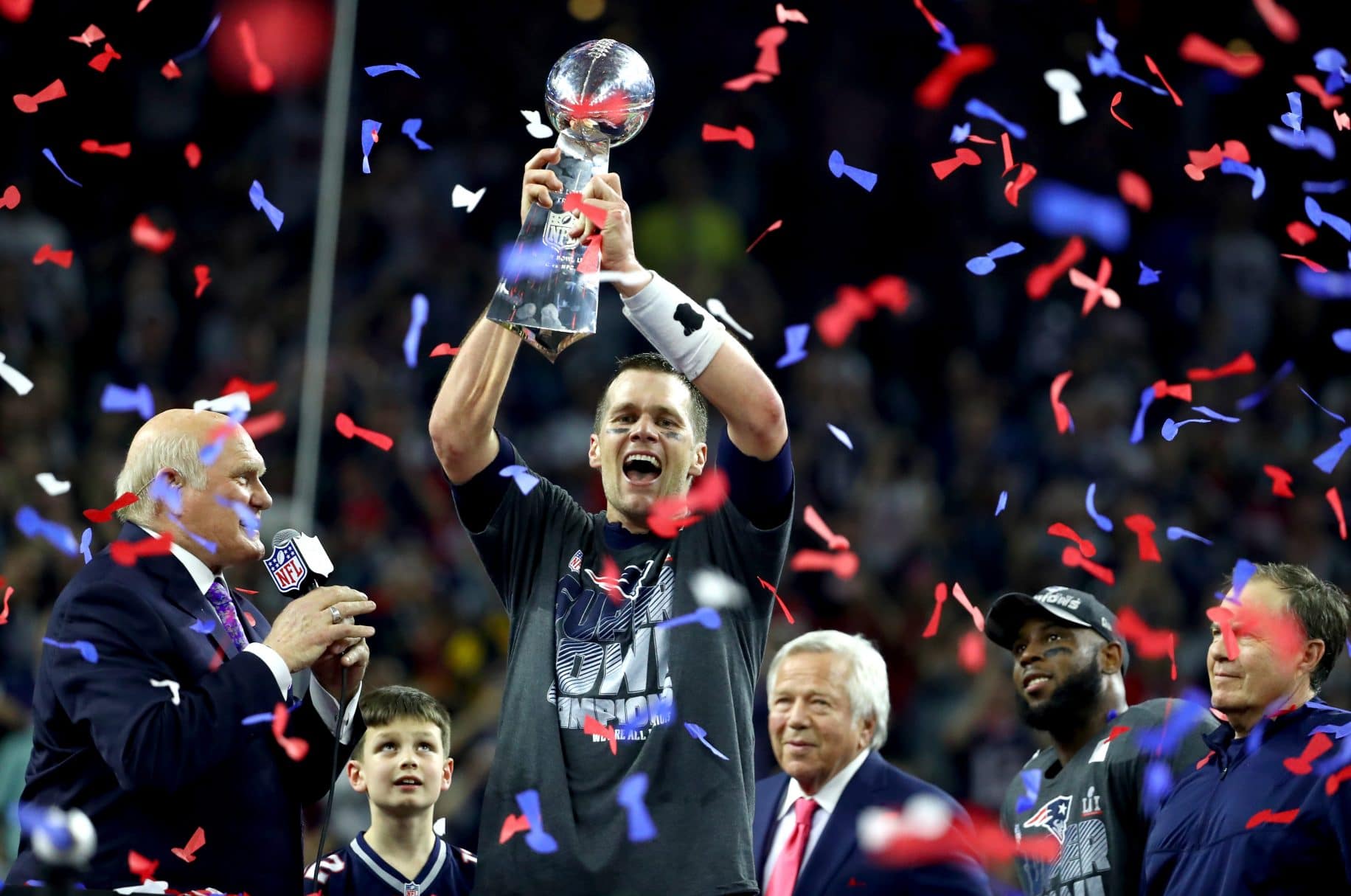 Brady started his career by winning three Super Bowl rings in his first four years under center. The GOAT knew how to win in the NFL from a very early age.
Brady is a four-time Super Bowl MVP, a three-time NFL MVP, and a five-time All-Pro selection. Brady has been named to the Pro Bowl 14 times in 21 seasons. The GOAT has earned every single accolade that has been bestowed on him throughout his NFL tenure. 
In 2007, he led the league in passing touchdowns, completion percentage, passing yards, and quarterback rating. His statistics over the years have put him on two NFL All-Decade teams. Most recently, he was unanimously selected to the NFL 2010s All-Decade squad. 
Brady has done more than enough to be a first-ballot Hall of Famer in Canton five years after he calls it a career. Although, TB12 still believes that his time is not up yet. 
I couldn't agree more…
New Jersey, Same Result 
Whether Brady wins or loses on Sunday, he will always be the GOAT. The media can talk all they want about Patrick Mahomes leading up to Super Bowl LV, but the 25-year-old is not on the same level as Tom Brady.
Patrick Mahomes is a generational talent, but he still has a lot more winning to do before his name is etched on the same list as Tom Brady.
This could be the last time that Tom Brady runs out of the tunnel for a Super Bowl so if you're a fan, please enjoy this game. Whether you like Brady or not, football fans will never witness another player like Tom Brady. 
Brady left the Patriots and led the Buccaneers to their first Super Bowl since 2002 in his initial season with the team. Again, that's a narrative that is usually limited to a Disney movie, but Tom Brady has been defying the odds his entire career. 
21 years later and Tom Brady is STILL HERE. There is no denying that Tom Brady is the GOAT.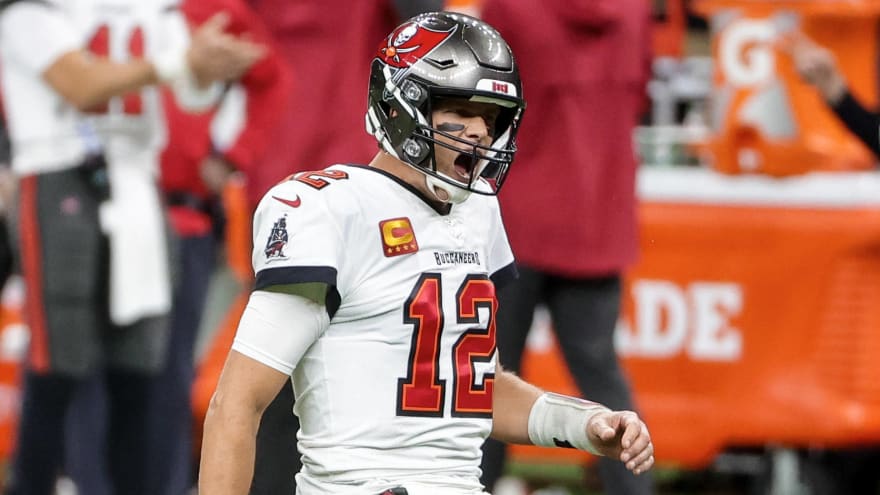 Tom Brady is the GOAT
"You wanna know which ring is my favorite? The next one."

– Tom Brady
I'll have Super Bowl coverage coming your way all week leading up to the big game. Follow me on IG @tannerkern and Twitter @tannerkern_ for game previews, betting analysis, and the best stories from the sports world. Be sure and keep up with the Sports 2.0 Network, Sports 2.0 Twitter,  Basketball Articles, and  Knup Sports for all of my latest content and best takes from around the sports and sports betting world as well!!