About a month has passed since the start of the 2021-22 NHL season and typically the same high-profile names continue to find themselves at the top of player rankings and statistic lists for the season. This past week new names emerged as top players for not only their teams but potential top players in the NHL.
THIRD NHL STAR: PHILLIP DANAULT (C) LOS ANGELES KINGS
The nine-year NHL veteran has found himself a home in Los Angeles with the Kings. Since coming on board this season he has been a very nice addition to the Kings' offensive attack. Danault had himself quite the week as he was able to provide two goals and three assists in his last four games.
The Kings are not considered an offensive juggernaut in the NHL so when they are able to get production it truly can make a difference in the team's total performance. This past week, the Kings have won each of their games and that is a huge thanks to the performance from the Quebec native.
He has stayed out of the penalty box and found himself with a +5 rating in the past seven days. If Danault can keep this production up throughout the season, LA may be a team that finds themselves right in the thick of the Stanley Cup race.
SECOND NHL STAR: J.T. MILLER (C) VANCOUVER CANUCKS
Vancouver's steady versatile forward J.T. Miller found himself with a top-quality week of play. He played four games and provided five points (3G, 2A) in those contests. Miller is a top performer for the Canucks whether they find themselves in the win or loss column.
In his third season with the Canucks, he has relished a leadership role and clearly is showing that leadership with his on-ice performance as well. What can always keep Miller down is the fact he plays so many minutes he finds himself on the wrong side of the plus/minus statistic.
Unfortunately this past week, Vancouver finished with a 1-2-1 week. A major positive for the Canucks is the play by Miller. Management will be sure to hope that his stellar play continues moving through the bulk of the season.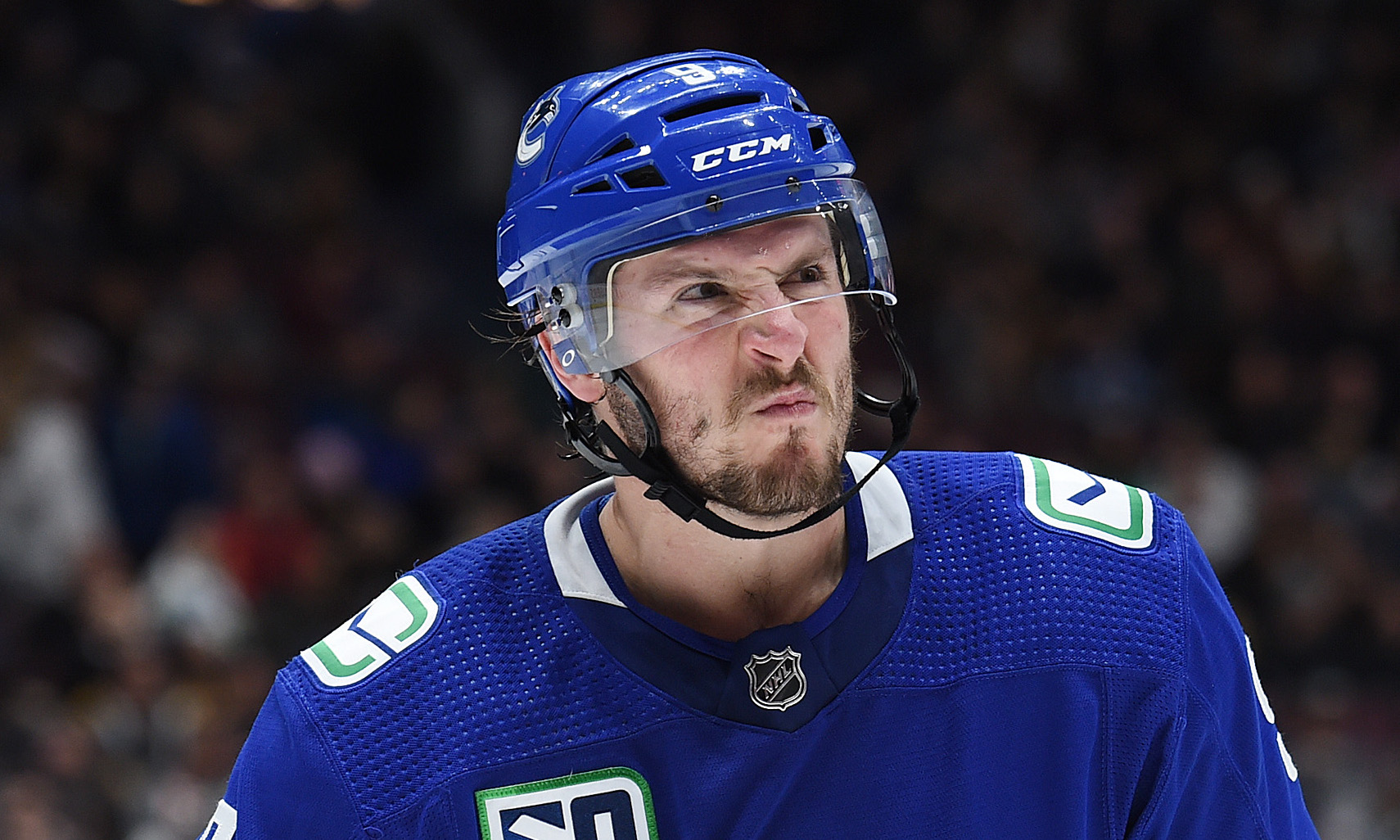 FIRST NHL STAR: TROY TERRY (C) ANAHEIM DUCKS
The 24-year-old from Denver, Colorado played himself right into the first-star position this week. Anaheim went 4-0-0 this past week and Terry's on-ice performance was a major factor in those wins.
Terry provided four goals and three assists this week. He currently is on a three-game goal-scoring streak that he will look to continue in Anaheim's next contest. The Ducks are full of young stars of the game, but Terry is taking that role to a whole new level with his play as of late.
With only having 12 shots on goal this week through four games, it is a huge positive to see that he is scoring at such a positive rate. He is finding himself playing many situations throughout the games. Currently, Terry is averaging just over 20 minutes a game played. His top-notch performance this week has put the Ducks in the mix for a division crown. If he can keep this up in only his fourth season in the NHL, Troy Terry may end up being among the elite forwards in the league.
---
Join our Discord
to leave a question or comment regarding this article. We have sports fans talking betting all day — every day! JOIN THE DISCORD NOW AND QUALIFY FOR PRIZES & BETTING SWAG!
---