The Boston Bruins and St. Louis Blues will meet on Thursday in Game 5 of the Stanley Cup Finals. After the Bruins slaughtered the Blues on Saturday night, St. Louis responded in a big way in Game 4. Led by Ryan O'Reilly, St. Louis evened the series. With O'Reilly's two goals, he made life miserable for Boston. Most sports books currently have the Bruins at -1.5 for Game 5.
Boston has a 48-18-9 record as the favorite this season. They are 23-29 ATS at home. St. Louis is 25-12-4 as the underdog. Although the spread may not be Boston's friend at home, they seem to play well there overall. They were 36-11-5 at home this season.
Boston Needs More Shots
After a rough game on Saturday night, St. Louis rookie goaltender Jordan Binnington made up for it on Monday evening. He stopped 21-of-23 shots and was aided by tremendous defensive traffic in front of the net.
Boston needs to do a better job of making him uncomfortable. He has a tendency to give up rebounds following shots. That is partly why St. Louis was blown out on Saturday. Binnington gave up too many rebounds as the Bruins peppered him with shots.
By comparison, St. Louis had 38 shots in Game 4. They were able to get to Boston goaltender Tuukka Rask and made life difficult for him. Rask played well, but St. Louis played better. They passed the puck around and were able to keep the puck in the Boston zone for an extended period of time. The Bruins need to take a page out of St. Louis' book in that regard.
Puck Care Needed
St. Louis had nine giveaways on Monday. They need to change that if they want to win as the Bruins will be able to capitalize. One big reason they offset their giveaways was 15 takeaways. In some respects, you could say that Boston should be the ones needing to take care of the puck.
Both teams need to be able to be solid with puck control. Both teams have players that will make you pay if you have sloppy puck-handling skills. They cannot afford to allow each other to have opportunities. If they do, it could spell bad news for each team.
Top Line Needs To Contribute
Patrice Bergeron, David Pastrnak, and Brad Marchand all need to get going for Boston on Thursday. They had no goals in the Bruins' loss, and that is perhaps a huge reason why they lost.
They have been extremely hot and cold during this series, and it is coming back to bite them. They need to be on their games and show up not only on Thursday night but for the rest of the series. They need to be more consistent and perform game in and game out.
When this line is on top of their game, they are unstoppable. When they are not, it seems like the entire Bruins team stops in its tracks. The Bruins cannot afford to have a slow start on Thursday, as that could spell doom for their chances of winning. They saw St. Louis score very quickly in the first period on Wednesday, and from there the Blues controlled the tempo of the game.
Prediction
I would take Boston at -1.5 on Thursday. They are at home and always seem to play well there. In a must-win game, their level of desperation will be high. I expect them to play a completely different game than the one we saw on Monday. Make sure to bet the Bruins in this one.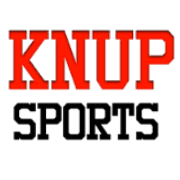 We are a team of dedicated sports fans, writers, handicappers, bettors and experts that simply love sports. Our guys bring any number of sports articles including strategy, picks, previews, industry news, opinions and more! Thanks for visiting KnupSports.com!