Sexual abuse claims have become a prominent issue in the U.S. skating community, and the USOPC is enacting change.
Mark Ladwig is known as U.S. Figure skating's top athlete leader, holding several leadership positions within the U.S. Olympic and Paralympic Committee (USOPC) and U.S. Figure Skating (USFS). In 2019, Ladwig faced controversy after making several comments in defense of another male skater being suspended for alleged sexual abuse.
Formerly, Ladwig was USOPC's ice skating athlete representative and was a chair on USFS's Athletes Advisory Committee. As of this week, he has been replaced by former female Olympians, one of whom was his partner when he competed in the Games.
Known for his own success as a pairs skater in the 2010 Winter Olympics, Ladwig's input in his colleague's defense was not a surprise, but the context of his argument was. Three females had accused pairs skater, John Coughlin, of sexual abuse – two of which were minors. Unfortunately, Coughlin committed suicide the day after being suspended by the U.S. Center for SafeSport.
At the time, Mark Ludwig claimed that a male pairs skater's hand could slip when he lifts the female skater up in practice or at a competition. This would result in the male skater's hand unintentionally touching her crotch.
Two of Coughlin's accusers later came forward with neither mentioning any form of sexual abuse regarding slipping of hands. The acts committed against these women were sexually explicit acts that could not have been mistaken for anything than what they were.
Ladwig apologized for his comments after meeting backlash online and from the figure skating community, but his words have had consequences. The situation as a whole has brought attention to the issues with sexual assault in figure skating that are often ignored or kept undisclosed.
The USFS and USOPC's original decision to allow Ladwig to keep his leadership roles within their organizations has been heavily protested, since 2019. They had been accused of continuing to turn a blind eye and enabling Ladwig's claims to spread without any consequence.
Figure Skating Community Finally Enacting Change
One year later, Mark Ladwig is no longer deemed a representation of the USFS or USOPC. He was unable to run again as USOPC Athletes' Advisory Council's figure skating representative as he had served the maximum term. Amanda Evora, Ladwig's former skating partner, was elected to replace him.
Ladwig had the option of running for chair of the USFS Athletes Advisory Committee but chose not to do so on his discretion. The 2010 U.S. women's national champion, Rachael Flatt, was elected to replace him.
Flatt is currently studying at the University of North Carolina pursuing her doctorate degree in clinical psychology. As an advocate for eating disorders and, more broadly, mental health, Flatt has publicly spoken of her concern regarding sexual abuse in skating.
With a background in clinical psychology, Rachael Flatt understands how sexual abuse can easily cause trauma and life-long mental health issues. She claims it is of utmost importance for her to ensure the safety, health, and happiness of those in the U.S. Figure Skating community.
Flatt, along with her new colleagues and many supporters, feels that although the most obvious difference between her and Ladwig is their gender, this will help her understand the athletes best. For women, figure skating is a sport largely focused on one's physique and the visual aesthetics of their performance.
Although it has taken several years to enact change, Flatt believes the USFS is making steps in the right direction, beginning with finding people who truly care for the athletes making decisions. As more sexual abuse victims in the figure skating community come forward, awareness continues to spread, and more discussions are being had.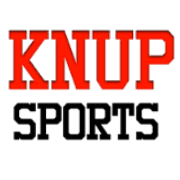 We are a team of dedicated sports fans, writers, handicappers, bettors and experts that simply love sports. Our guys bring any number of sports articles including strategy, picks, previews, industry news, opinions and more! Thanks for visiting KnupSports.com!