Listen to episode #55 where Ryan Knuppel sits down with Cillian Barry of SportCaller to talk about the future of their company and "free to play" games in general.
Show Notes
Ryan Knuppel: Today, we talk with Cillian Barry of SportCaller all about free-to-play games and how to increase fan engagement. Everywhere you turn, it's the same old sports talk, the same headlines, the same news and the same boring information. This podcast is here to change all of that. We bring you hot sports takes, winning sports betting strategy and picks, reliable gaming industry news and breaking interviews with some of the biggest names in sports business. My name is Ryan Knuppel and welcome to the Knup Sports Show. All right. Welcome to the Knup Sports Podcast. Today, I have a very special guest with me. I have Cillian Barry with me on the line. Cillian, are you there?
Cillian Barry: I am, Ryan. Nice to be here.
Ryan Knuppel: Awesome. I appreciate you joining me. Cillian is with the company SportCaller, and we are very honored to have you on the line today. Hey, can you tell us more about your company and what SportCaller does?
Cillian Barry: Yeah. SportCaller has been going for eight years now. We have a platform that allows clients to run free-to-play prediction games, and so we have a list of clients ranging from Paddy Power Betfair, FanDuel, TVG, William Hill, Kindred Group, a bit of the Stars Groups and a bit of the others, and so we run free-to-play to prediction games across multiple sports from darts, to Cricket, to football, to closer to your neck of the woods to basketball, baseball. Yeah. We've been having a good last few years [inaudible 00:01:34].
Ryan Knuppel: Yeah. That's awesome. The free-to-play space seems to really be booming right now. Personally, I've spent some time going to conferences over the last couple of months, mainly targeting the United States' sports betting landscape. Free-to-play seems to be the buzzword, and the keyword that a lot of people are using in order to gather leads and go that direction. I think you guys are in the right space, and you've obviously been doing a good job for quite some time. You mentioned a few of the clients you work with, but can you, I guess expand on that a bit? You're working with Paddy Power, William Hill, FanDuel, I believe. I believe I played your game through FanDuel. I think you guys provided what? Like the survivor or something like that through FanDuel, but could you expanded a little bit on maybe the games, and the clients you're working with?
Cillian Barry: Yeah. I might go back a little bit to the beginning actually. One of our first clients was a company called Sky Bet in the UK, and Sky Bet was and is a great success story. It was a very fast growing and innovative, fast sports book operator. One of their key ingredients was a free-to-play game called Super 6. Super 6 is a game that ran every Saturday and it covered the six main football games, primarily games on a Saturday and you had to correctly predict the correct score in each game. If you could do that, you might win 100,000 pounds, you might win a million pounds some weeks when they boosted the prize.
Ryan Knuppel: Sure.
Cillian Barry: It was a huge, huge success. It ran Sky Sports, so you had it promoted heavily across TV and online, and you might have had upwards in a good week of a million people a week playing that game.
Ryan Knuppel: Wow.
Cillian Barry: Lots of people going on to have a bet afterwards [inaudible 00:03:32]. Sky Bet were innovators in this space, and they invited us to create the horse racing equivalent to that. We created a game called Pick Six and we ran it on Channel 4 with them who is the racing broadcaster here. We learned to laugh from them and they learned to laugh from us, and it went from there. Then, a couple of years later, Paddy Power asked us to run us a football game for the Euros and then, Sportsbet in Australia, which is owned by Paddy Power, asked us to run stuff for Aussie Rules and Rugby League, and all of those sports that are popular in Australia. Often, the game format is pretty simple. It's asking someone to make a few selections on a certain market, whether that's correct score or win-draw-win, or perhaps a margin game, or perhaps the first four horses home in this race.
Cillian Barry: You ask them to make their selections and then, you're showing them a bet prompt where it's legal, you're showing them a bet prompt, and I'll ask them whether they like to have a real bet on this race, or on this football game or on this basketball game. You're collecting email addresses, and you're collecting phone numbers and you're doing GDPR compliance and smart things off the back of that. We've grown. The number of games, we probably run at this stage, 40, 50, 60 games depending on what time of year and what's in season. We've been working with those clients that I mentioned earlier for over a several years now at this stage. We provide them with games across multiple sports and multiple languages and for multiple brands within their groups.
Ryan Knuppel: Well, that's awesome. What's interesting to me is you see these games on these different operator sites and things like that, and you wouldn't even know that it's SportCaller driving them from the background. I think that's pretty cool [inaudible 00:05:29] just integrated right into the end client. Give me a little insight? I guess if somebody was looking to use this, is it all operators that are using this or do you guys work with affiliates or any other types of businesses that could use something like this?
Cillian Barry: Yeah. Yeah. Sorry. There's two points there, Ryan. The first one in the integration, I think is a key one to pick up on. We seamlessly integrate with our clients. As you say from the user's point of view, they always feel like if it's a Paddy Power environment or a William Hill environment or a FanDuel environment, they always feel like they're staying within that environment. It might be hosted within an iFrame, just sign in on there, so if you're logged in and Paddy Power or FanDuel, you'll stay logged in, so you can play the game, or if not, you need to register. We draw in their Sportsbook API, so we're showing their live prices and the odds within the game, and if somebody sees a back prompt at the end, and they want to have a bet, they click through, it opens up a page on the bookmaker's website with the bets slip pre-populated, and they're already marked in, so you're ensuring a high conversion rate all the way through the funnel. That's a good deal on our experiences on those integration points.
Cillian Barry: Then, in regards to your second question. We've always try to keep it so that the likes of FanDuel or Paddy Power will have something of an exclusive angle on it. Typically, with our tier one clients, we'll have different game formats, so we don't necessarily have one template of game type. They'll each have something that's pretty unique to themselves.
Ryan Knuppel: Yeah. That's awesome. That's very cool.What's the future for SportCaller, I guess? That would be my next question. What do you guys have in store? Are you guys looking to grow? Are you looking to get into different markets, add more games? What does the future look like for you guys?
Cillian Barry: Yeah. Yeah. Well, we've always been self-funded. We've got a very good team in Dublin. We've got a couple of people in London. We've got a couple of people in the US, and we've got 30 developers in the Ukraine. Overall, it's probably a team of 40 people supporting the business and maybe 45 people at this stage. We continue to grow organically, so the business is growing at maybe 60% year on year in terms of turnover and profit. The last three or four years, we've seen some really, really strong growth. We'll take some of that profit, and we'll invest it into new markets and the U.S. obviously being a natural one, but also Australia. Australia is a great market. We'll continue to do that, and we'll continue to serve at the tier one operators that we work with and continue to give them a strong dedicated team, and the same high standards that we've always delivered on to make sure that we keep those clients.
Cillian Barry: We have a fairly sensible approach to it, and we have some news coming out hopefully in the next few weeks. A new big partnership, I think that would scale us up to the next level again and maybe we can talk more on that on another stage, but no, overall, we never take anything for granted, but yeah, it looks pretty good at the moment.
Ryan Knuppel: For sure, definitely. Let me switch gears on you for one second. You mentioned the United States, and a lot of our listeners here had a deep interest in sports betting, especially in the United States. Give me your, I don't know, your little two-minute prediction on the United States, or just your outlook on where you think we're at here with legalization of sports betting in the United States?
Cillian Barry: Yeah. I'm not an expert on [inaudible 00:09:18] necessarily.
Ryan Knuppel: Sure.
Cillian Barry: But I'll give you my own … What I've seen and my feeling on this.
Ryan Knuppel: Yeah.
Cillian Barry: It was just over 12 months since pass was repealed, and that was marked with a lot of hyperbole and lots of excitement. It was a real kind of party carnival atmosphere too, as it should be because the outlook and the potential is huge, but it may be that that potential will be realized over the medium to long term. Let's say five-year plus and during the next … Between now and then, there's obviously going to be a lot of people partnering up, and a lot of people sharing skills, a lot of people coming into the market, a lot of the current incumbents leveraging their strengths, buts it's going to take time. Some of those partnerships will work, some of them won't work and people will have to invest a lot of money in the market and that will benefit and that will be easier for the big groups and the big guys, and it will be for the smallers. Overtime, it will become clear who the potential winners are.
Cillian Barry: Is it a case … What will each state support? There's a lot of operators in the New Jersey at the moment, but there's only two or three and we all know who they are who are really dominating. How that will play out is each state opens up will be interesting to see, but you have to say the FanDuel, DraftKings and perhaps in time, Fox Bet will have a very good head start on everybody. That doesn't mean that there won't be new entrance into the market and Bet365 can never be underestimated, so you'd have to always say that they have probably got a seat at the table. That's the top five table or perhaps a bit wider.
Cillian Barry: It's going to be fascinating to watch. The price of the ticket to play and attend is high, so you're going to need to be able to afford that. They're going to need to surround themselves by quality suppliers and people who have experience because it's not always going to be simple or cheap to hire people. The suppliers are going to be important. I guess I'll be banned to say that, but I think it's true. I think in five years time, it's going to be very, very lucrative and return of multiple for shareholders and everybody else, but it's going to take up time.
Ryan Knuppel: For sure. Just like anything, everything takes time in the end. I appreciate that feedback there and your outlook and your take on that, for sure. Hey, one last question here. In the sports betting space, one of the biggest, I guess buzzwords or booms right now is this live in-play betting. Do any of your games, do they feature … I guess my question is do you have any in-game betting games, or is that something that's not necessarily in what you guys do?
Cillian Barry: Yeah. No, it is. To be honest, we do most things. We got quite a wide range of game templates and in-play is one of them. In-play is fascinating because in-play is obviously been growing and is a huge part of any UK or European sports' book operations these days, and obviously mobile allows for that. I think the U.S. opportunity is fascinating given that your games are longer and there's more breaks. The opportunity for in-play betting is obviously quite considerable. With the games that we've run, so we run a game for Paddy Power and Betfair, which we recently adapted for TVG in the U.S. and soon to be for one or two of the groups, other brands. In the U.K., it's called Beat the Drop. It's a game, you can pay to play, or you can play for free, and you are actually given your prize at the beginning of the game. With TVG, you're given $1,000. In the past with Paddy Power, you've been given as much as million pounds and during the game, you've got to try and hold on to your money or during the day's race at TVG.
Cillian Barry: You've got a set of questions. Typically, there will be 50/50 questions, and kind of yes, no type formats, and you can decide to go all in on the question, or to split your pot, and you got to see how much of that money you can hold on to by the end of the game, and you might be asked 10, 12, 13, questions. It's a really engaging second screen experience and to keep somebody, it doesn't get in the way of the game. You still enjoy it. You're still sitting on the couch. You're in the bar with your friends, so you're still enjoying the game and the action, but you have this on your phone alongside it where you're having a bit of banter with your friends. You're saying, "Well, what do you reckon here?" Do you think they're going to score off this corner, or do you think there's going to be a yellow card in the next five minutes, or whatever. Whatever the in-play markets that are running.
Ryan Knuppel: Sure.
Cillian Barry: We're adapting that over the U.S. Yeah. It's going to be interesting see. There's other ones as well that we'll have, which will sometimes be kind of timer related as well. Some of them were alike. Golf also obviously lends itself very well to in-play, and it's an interesting one to watch in time. Like with golf and other sports, there's latency issues with in-play, so you got to make sure that you don't have a latency issue that someone at the game or at the golf course isn't gotten some kind of an advantage by being there. There's a few chance, but usually a good data feed. So we'll take a good instant data feed, so either updating with goals the second they happen or whatever, and we'll have servers running that are quick enough to support that. Whether it's free-to-play or not, friend play, I think among other innovative features that the U.S. market is applying and the big B2B platforms will be offering their clients, in-play [inaudible 00:15:25] has got a big part to play there.
Ryan Knuppel: Sure. Well, it sounds like you guys have a lot going on and some really good product going on here. I know firsthand, I've played some of the ones that were over at FanDuel, The Survivor, and Pick'Em, I believe were brought by you guys and very impressive games, so that's awesome. Congrats to you guys. A couple of things here. One, any last words for our audience before I let you go, and we get off the line? Anything you'd like to say? Any, I guess last words for us?
Cillian Barry: No. Just try and enjoy it. It's going to take a bit of time. It's going to be the longest journey in times. It won't be without its frustrations, but everybody that works here in SportCaller, I think anybody who works in sports betting, they work there because they love sports, and it's nice to work in an area that you're really … You're a true proper fan and you're just excited about it. It doesn't mean that every day is great fun. Some days make you want to knock your head off a wall, but overall, we're very lucky to work in this space, and we're very lucky to be able to play a part and to watch out the U.S. evolve over the next few years. Yeah. I think for the most part, if we're going to be enjoying what we do and what we're coming in to do each day, and we're doing a good job and providing a good service, that's it. That's a privilege position.
Ryan Knuppel: Absolutely. Sports is all about fan engagement and like you said, enjoying it and everything like that. Your games definitely bring that type of engagement for the fan, which is perfect in this space just adding to the overall experience of watching and in participating in sports. So, great job there.
Cillian Barry: I'm sorry. On that, Ryan. I just want to correct you there. On the FanDuel, we were brought in to FanDuel probably like three months ago.
Ryan Knuppel: Oh, okay.
Cillian Barry: Just an advance in March Madness, so we ran all the March Madness bracket [inaudible 00:17:17] the daily game.
Ryan Knuppel: Got you. Okay. Yes.
Cillian Barry: [crosstalk 00:17:20] launching this weekend, and we've got a eSports game launching for them shortly. We've got a whole suite of game, like The Survivor, and a couple of others may have predated us.
Ryan Knuppel: Got you. Okay. But the March madness was … I definitely participated in the March Madness as well, so that goes back to my point. It's hard to even tell who's powering them.
Cillian Barry: [inaudible 00:17:42]. Yeah. We're delighted to be working with them [inaudible 00:17:46], but we don't want to claim something that's …
Ryan Knuppel: Great. Yeah. For sure. I appreciate you clarifying that for me, so thank you. Okay. Well, how do we get in touch with you? If somebody, one of our listeners wants to reach out potentially, needs SportCaller, or just wants to reach out to you, what would be the best way of finding you guys?
Cillian Barry: You'll find us on LinkedIn. You'll fund us at sportcaller.com. We've got a reasonably decent business sites where you can see some of our clients in case studies, and I'm always happy to talk. I'm at cillian, C-I-L-L-I-A-N, @sportcaller.com
Ryan Knuppel: Awesome. Well, I appreciate you joining me, Cillian, and until next time. Hopefully, we can meet again.
Cillian Barry: Yeah. Really nice to talk to you, Ryan. Thanks a lot.
Ryan Knuppel: All right. Take care. Thanks for joining us on this show. Thanks for listening to this episode of the Knup Sports Show. If you enjoyed this podcast, please consider subscribing to our iTunes channel today, plus visit us at knupsports.com for some more picks, previews, and strategy and news. That's knupsports.com.
Resources
Contact Ryan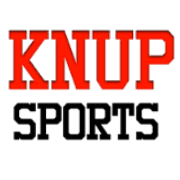 We are a team of dedicated sports fans, writers, handicappers, bettors and experts that simply love sports. Our guys bring any number of sports articles including strategy, picks, previews, industry news, opinions and more! Thanks for visiting KnupSports.com!