Game Preview
The Manchester United players will return to play for the club this week as the international break comes to an end. They will be looking to get back on the right foot after dropping some points to teams that they should be able to beat.
They will be traveling to King Power Stadium on Saturday to face Leicester City. United is hoping to use this international break as a way to recharge and rethink their play of the first part of the season that lacked quality at times.
Getting players back from an injury like Marcus Rashford should help the offense be more productive and take the pressure off Ronaldo, but other injuries to the defense before and during the International break don't bode well for this Red Devils side. Ole Gunnar Solskjaer has failed to develop the right recipe for success for the talent on the team.
Injury News
Let's take a look at the key players for United who are new to the injury list and fighting to get back to playing form in the squad as we move into a key part of the season.
Raphael Varane
Varane appeared to hurt his leg in the first half of the UEFA Nations League final while he was playing for France. He was able to walk off the pitch under his own accord, but you can't help but think that this injury could potentially keep him out of some games with United.
The trainers at United will assess the injury and make a determination of his path going forward. If he is unable to play against Leicester, Eric Bailly will likely need to step in to play as Victor Lindelof may already be replacing Harry Maguire for the game.
Harry Maguire
As alluded to before, Harry Maguire is fighting back from an injury that came before the International break against Aston Villa. His calf injury caused him to miss games against Villareal, Everton, and international play with England.
Harry Maguire's return date is unknown at the moment, which doesn't fare well for Manchester United. They will need their center backs healthy if they want to be a legitimate contender for the title.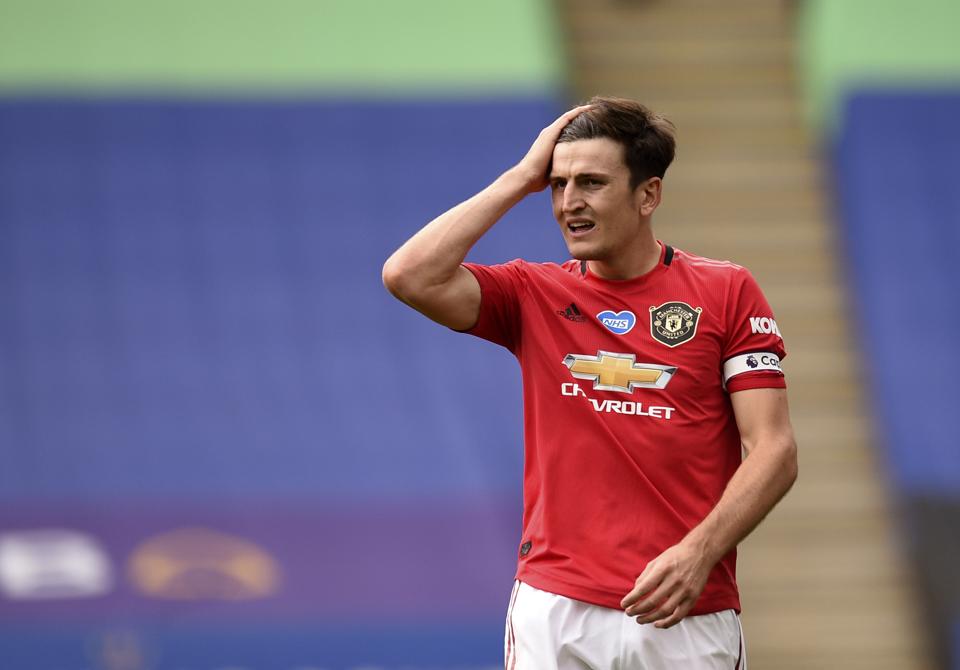 Marcus Rashford
Rashford has the possibility of returning on Saturday versus Leicester City. He had 21 goals for United in all competitions last season. He was able to play in United's behind-closed-doors friendly last Wednesday in which he scored.
He has been sidelined since the Euro 2020 finals after he had shoulder surgery. Manchester United needs him more than ever as they fight to create more chances to alleviate any woes on the defensive end.
Next Matchup
Manchester United come into Saturday's matchup as the favorite away from Old Trafford. It will be interesting to see who will be fit to play to improve United's title hopes starting Saturday.
---
Join our Discord
to leave a question or comment regarding this article. We have sports fans talking betting all day — every day! JOIN THE DISCORD NOW AND QUALIFY FOR PRIZES & BETTING SWAG!
---